This is part one of the reveal of this Edgewood beauty where we are featuring the white transitional kitchen and screened-in porch. With plenty of counter space to prep and cook, this kitchen is a culinary haven that transcends time and style.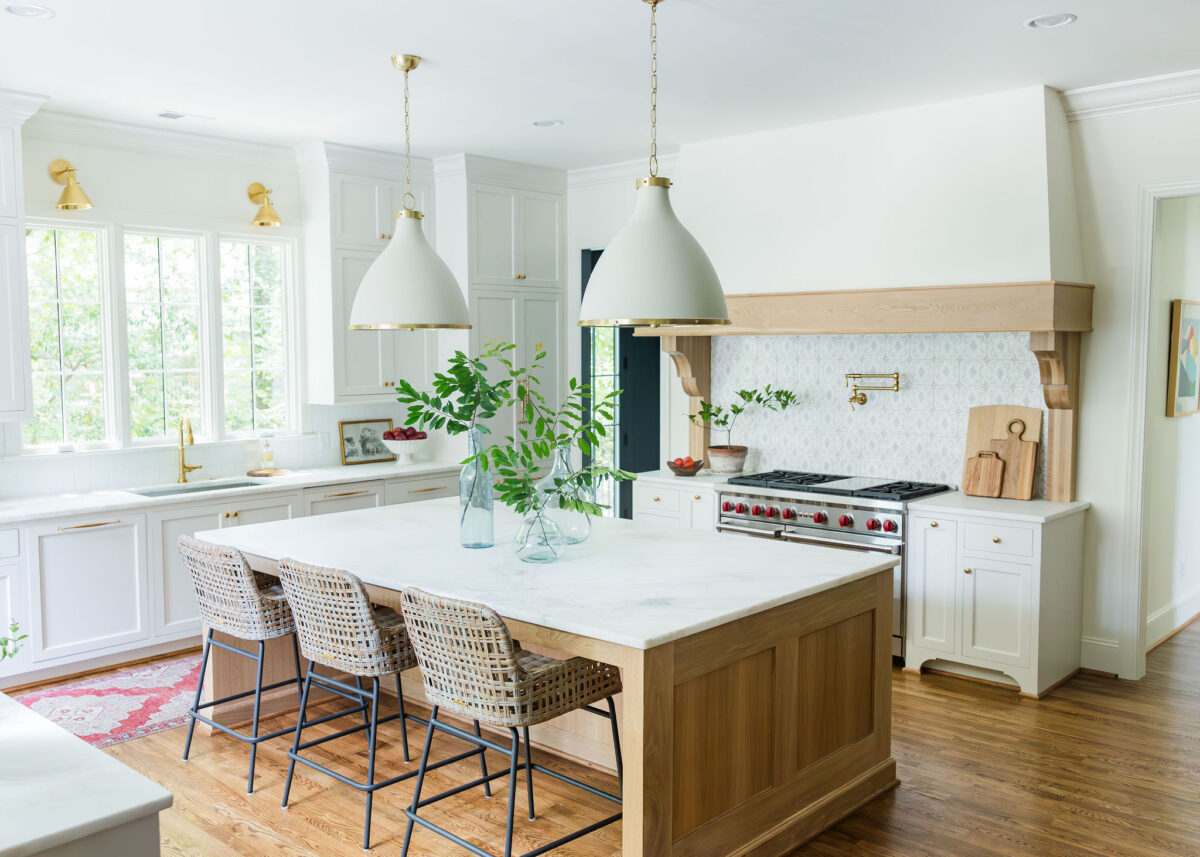 Crafted with meticulous attention to detail, this transitional-style kitchen is a perfect fusion of functionality and beauty. From its custom features to its thoughtful design, every element resonates with the homeowners' love for cooking and gathering as a family.
Creamy White Cabinets and a Large White Oak Island
The kitchen features inset maple cabinets, painted in a custom creamy white paint color. Lydia Smith, one of our interior designers at Twin, implemented unlacquered brass hardware to add a touch of warmth to the space. The large kitchen island, finished in white oak, not only provides ample room for meal prep but also serves as a central hub for family conversations and meals.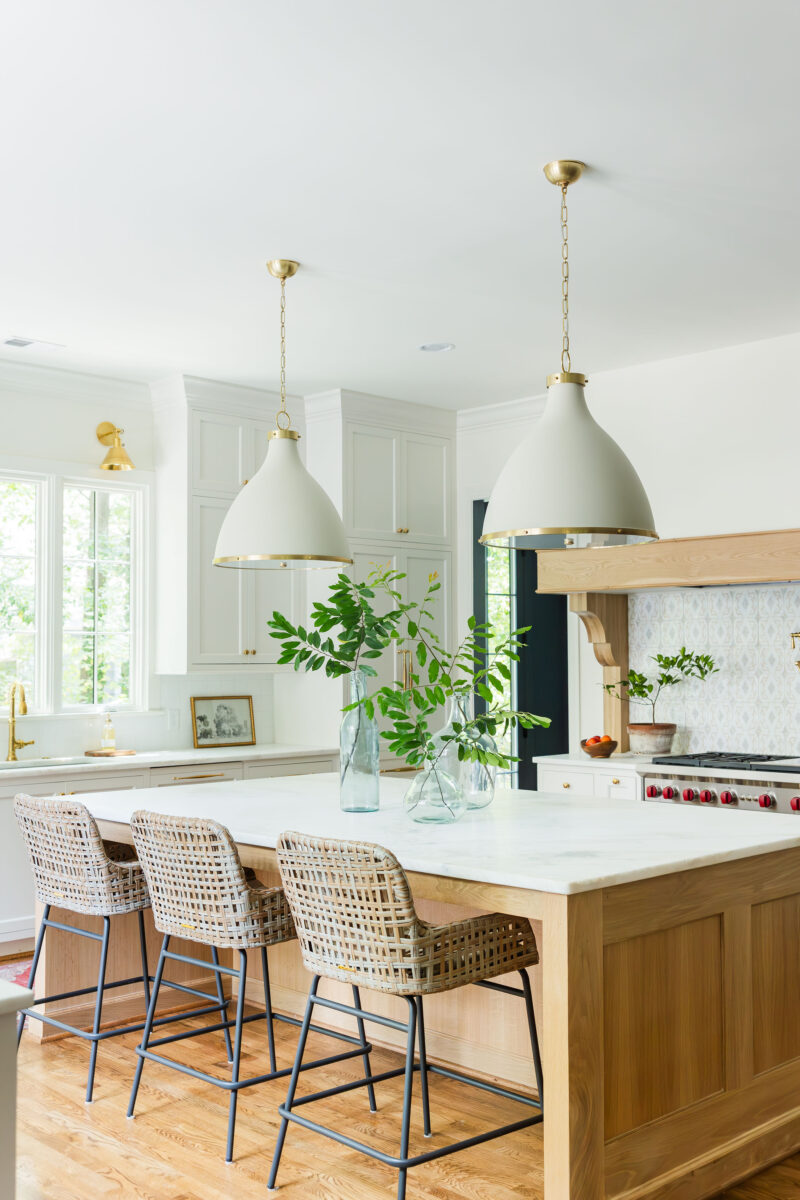 A Bold & Functional Hood
One of the most stand-out features of this kitchen is its custom hood. This hood is framed with white oak details that echo the island, tying the space together. The vintage terracotta backsplash adds a touch of rustic charm, infusing the kitchen with character. With the added timelessness of honed marble countertops, there is plenty of space to dedicate to baking and cooking.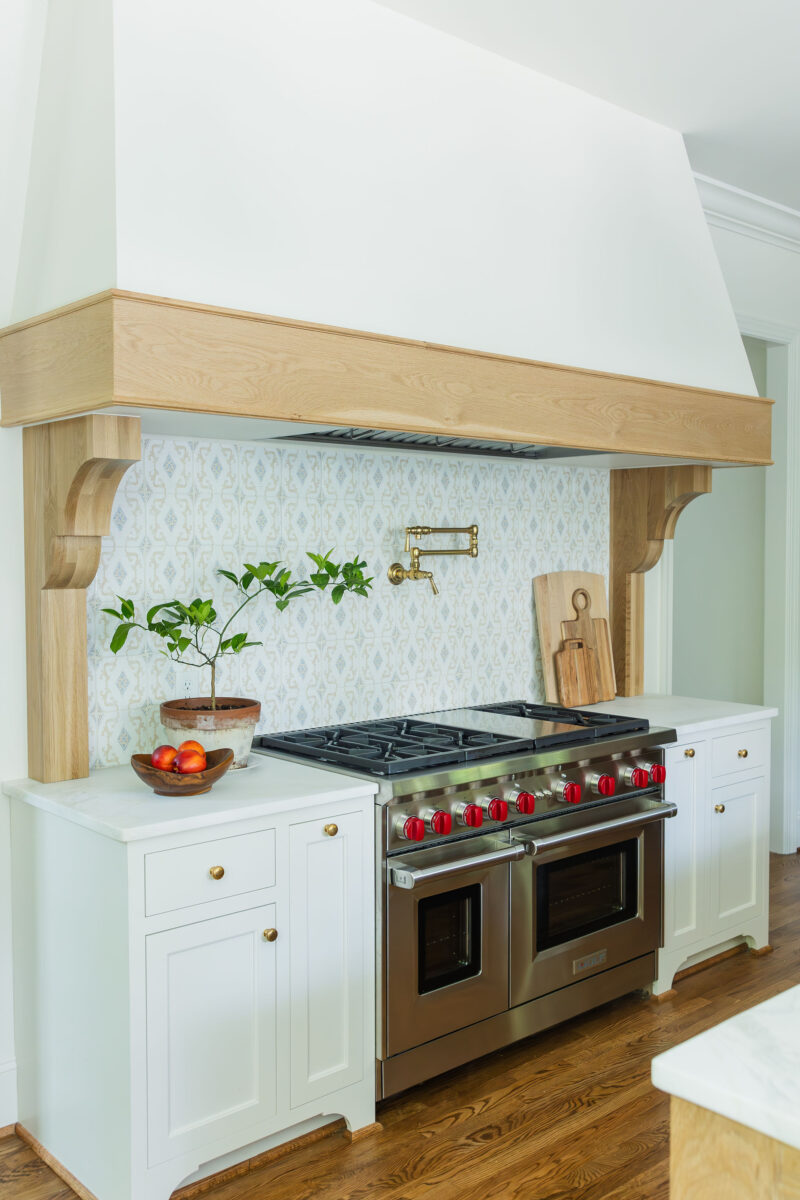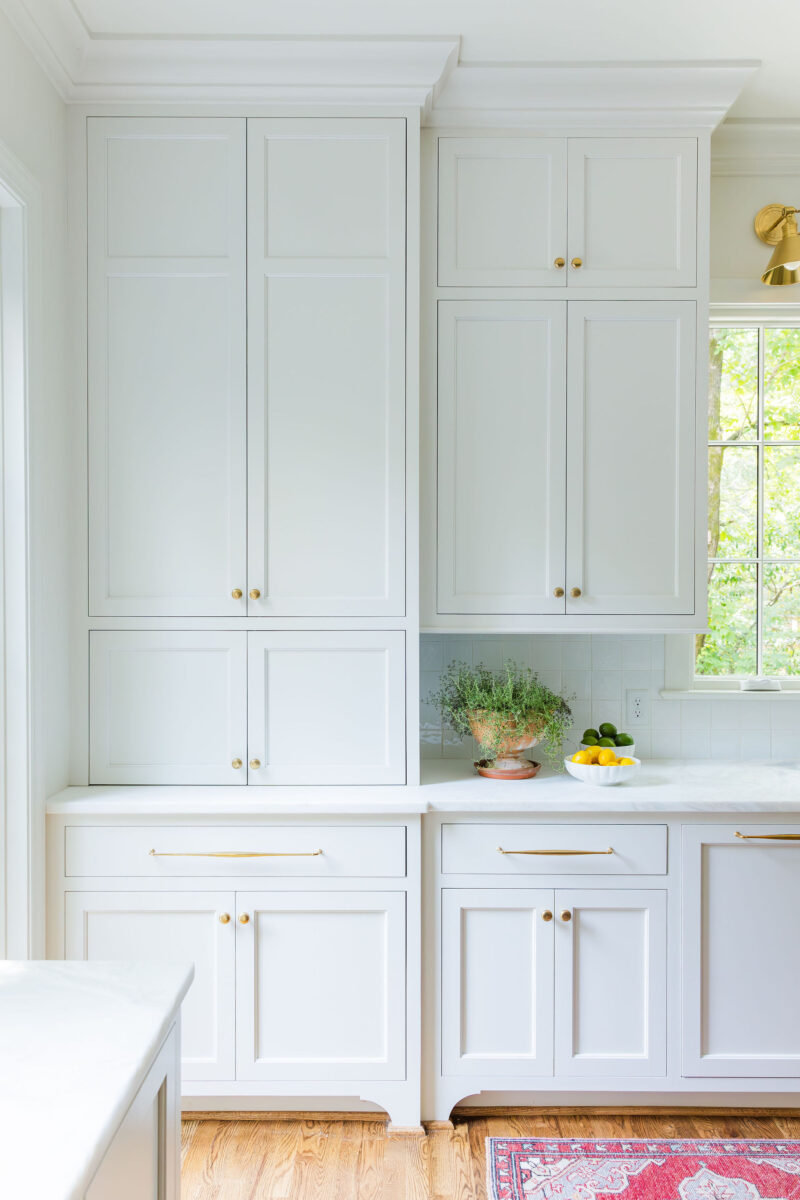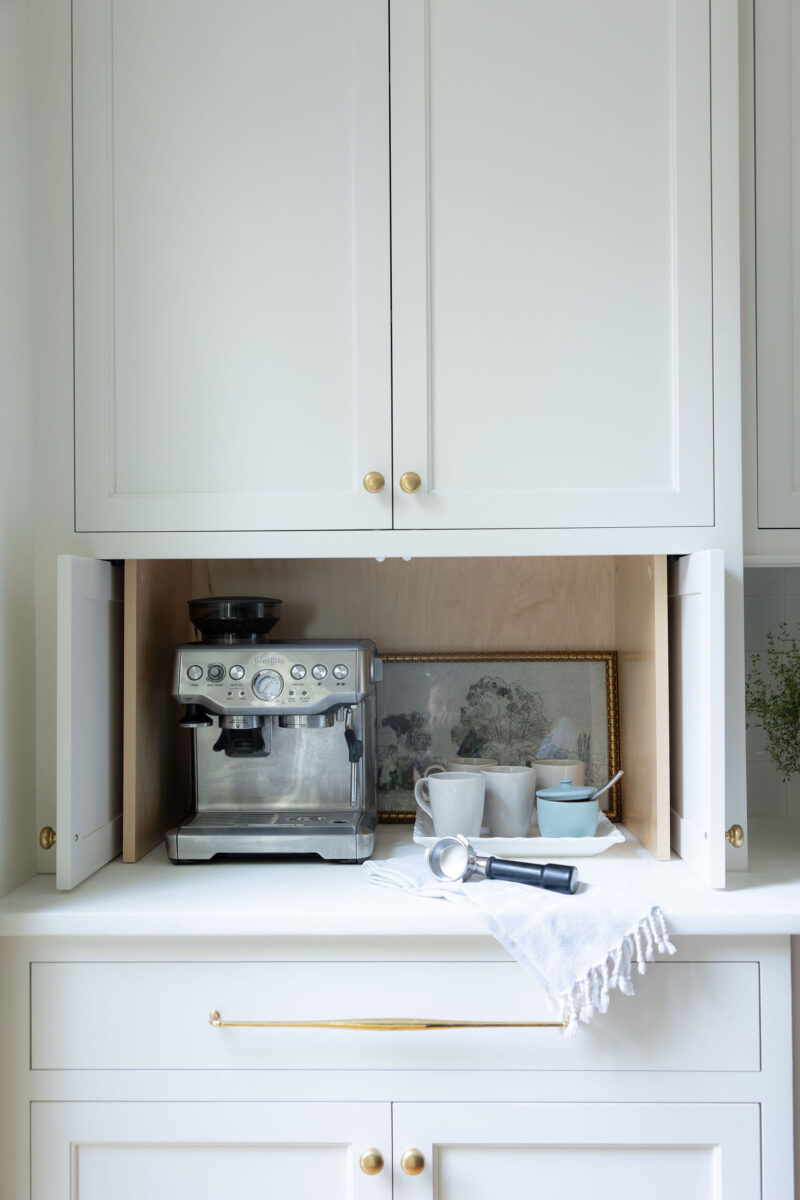 The homeowners enjoy baking so we designed a large cabinetry area to store all of their baking equipment as well as the perfect space to prep without cluttering the seamless beauty of the kitchen.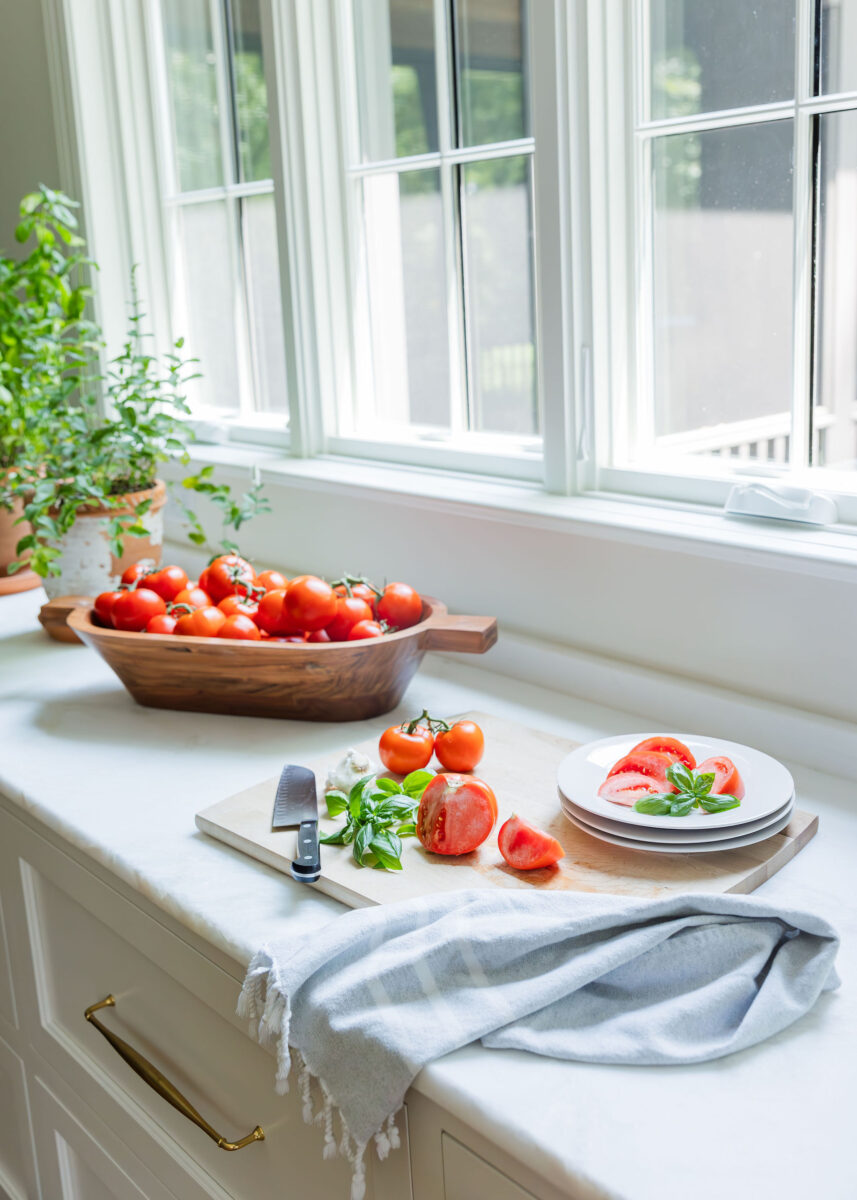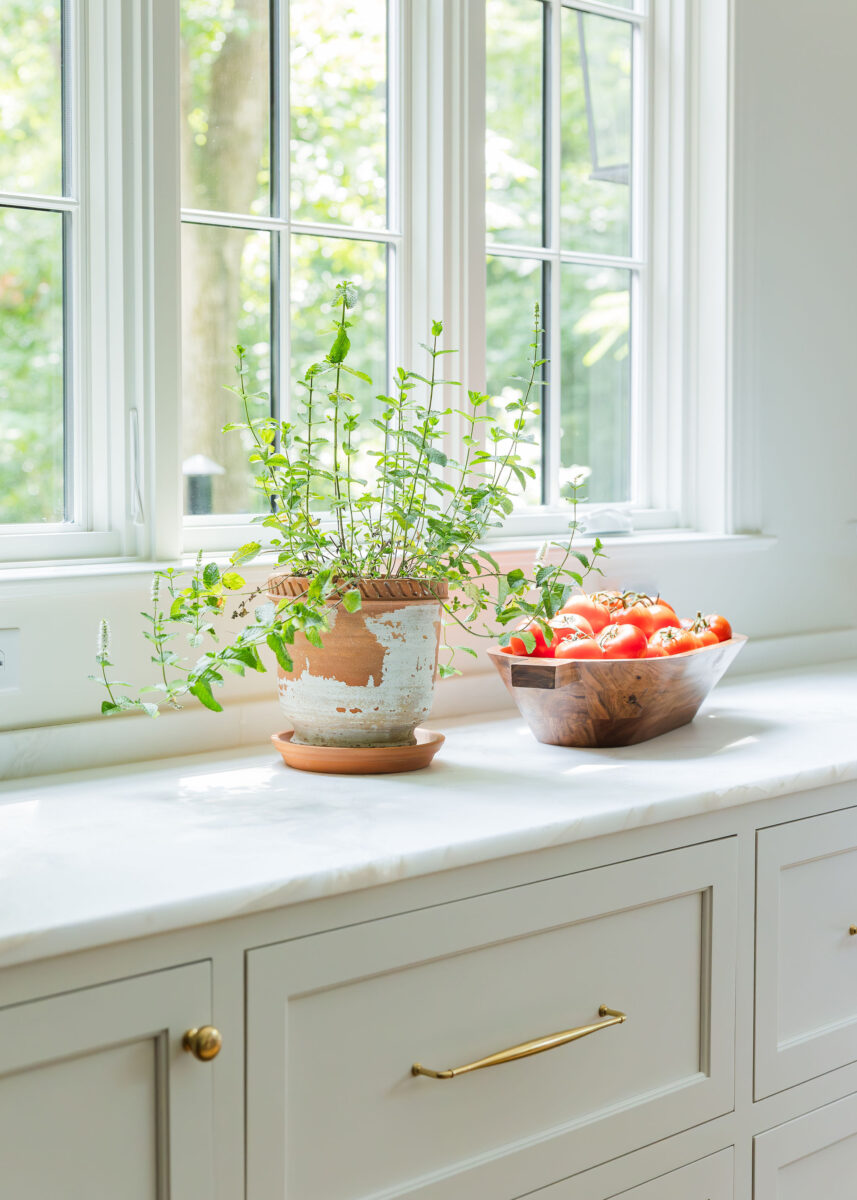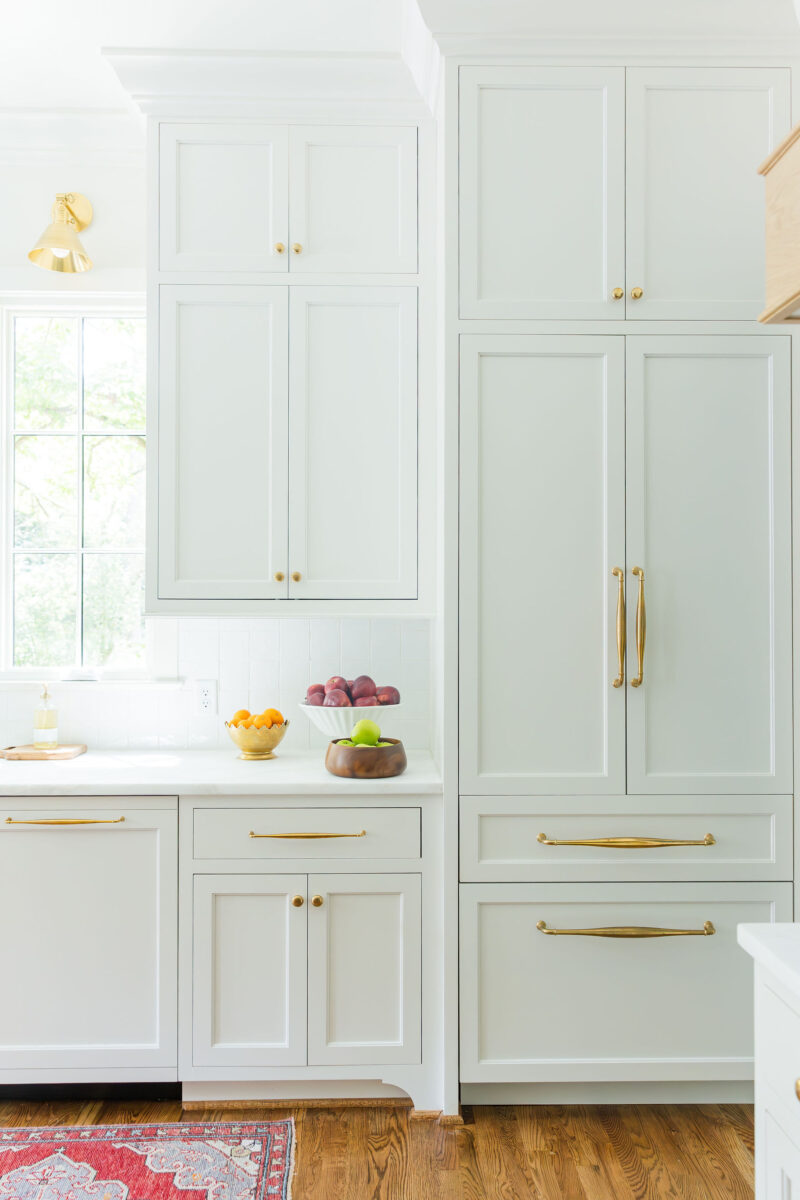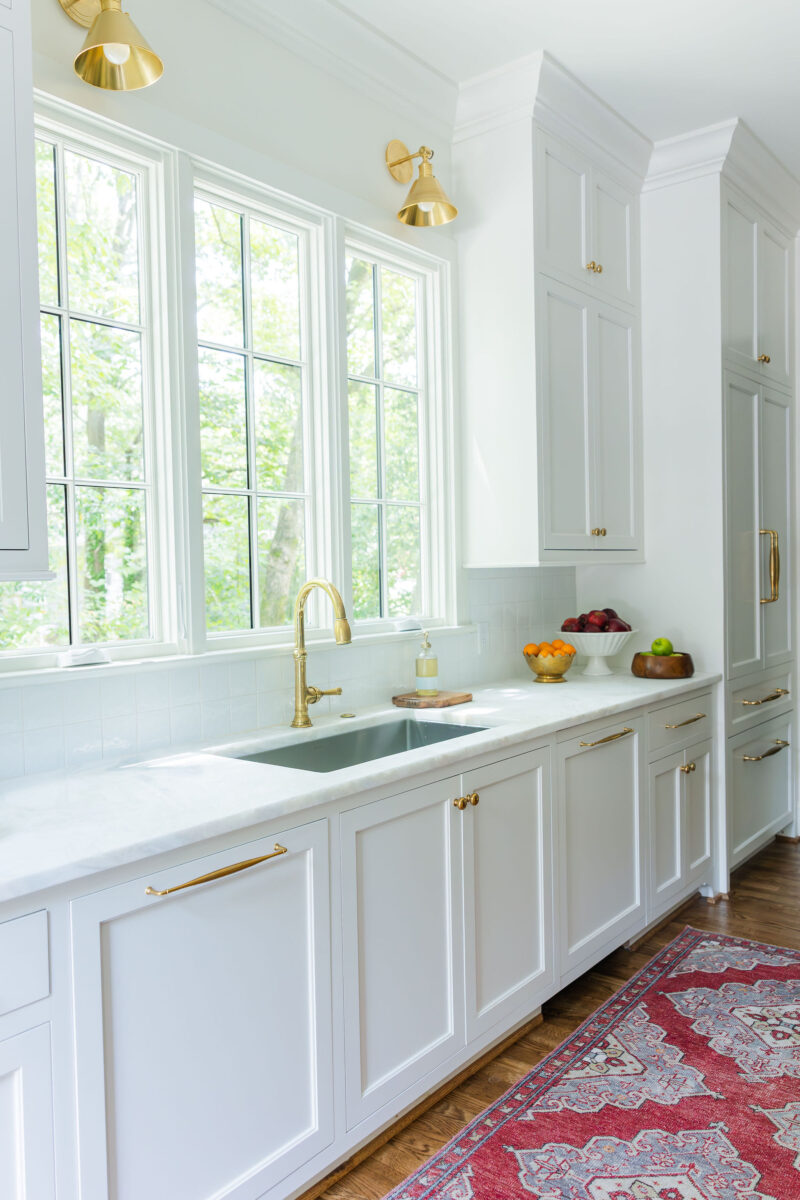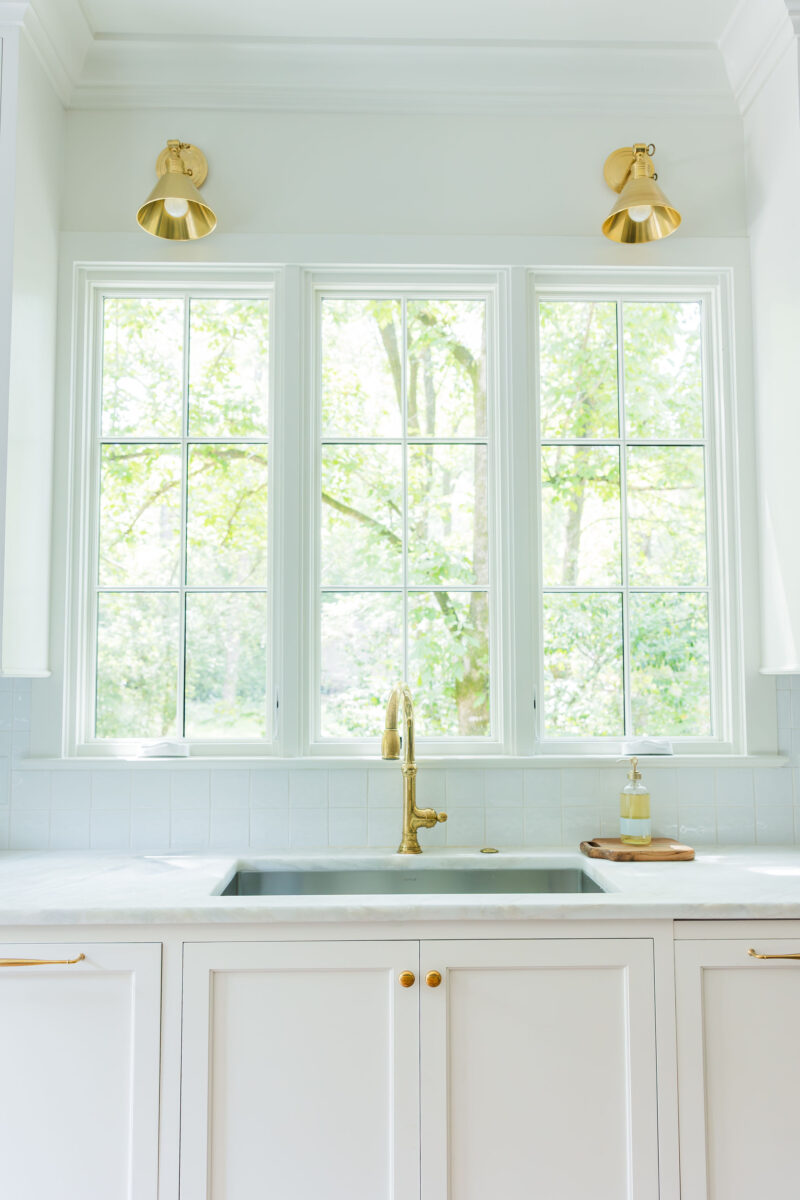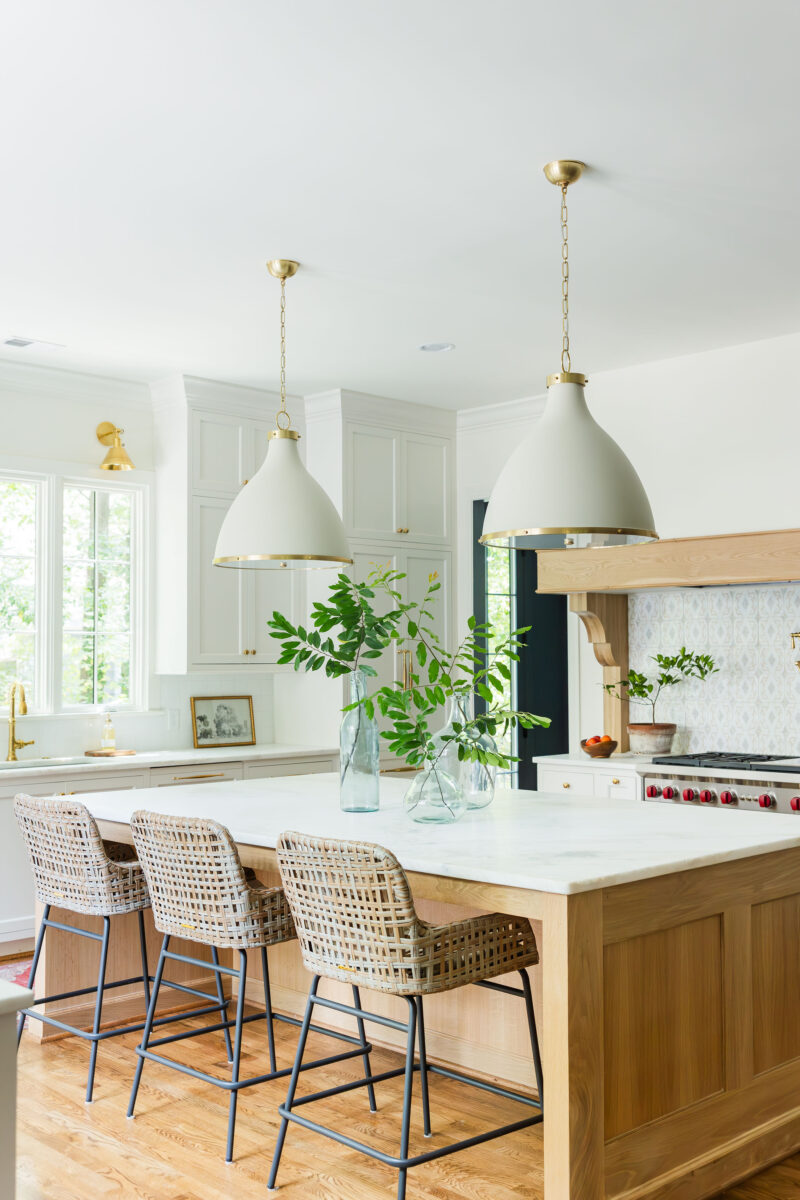 Tucked off the back of the kitchen is a bar to store the homeowner's collection of serving ware and a built-in refrigerator for refreshments.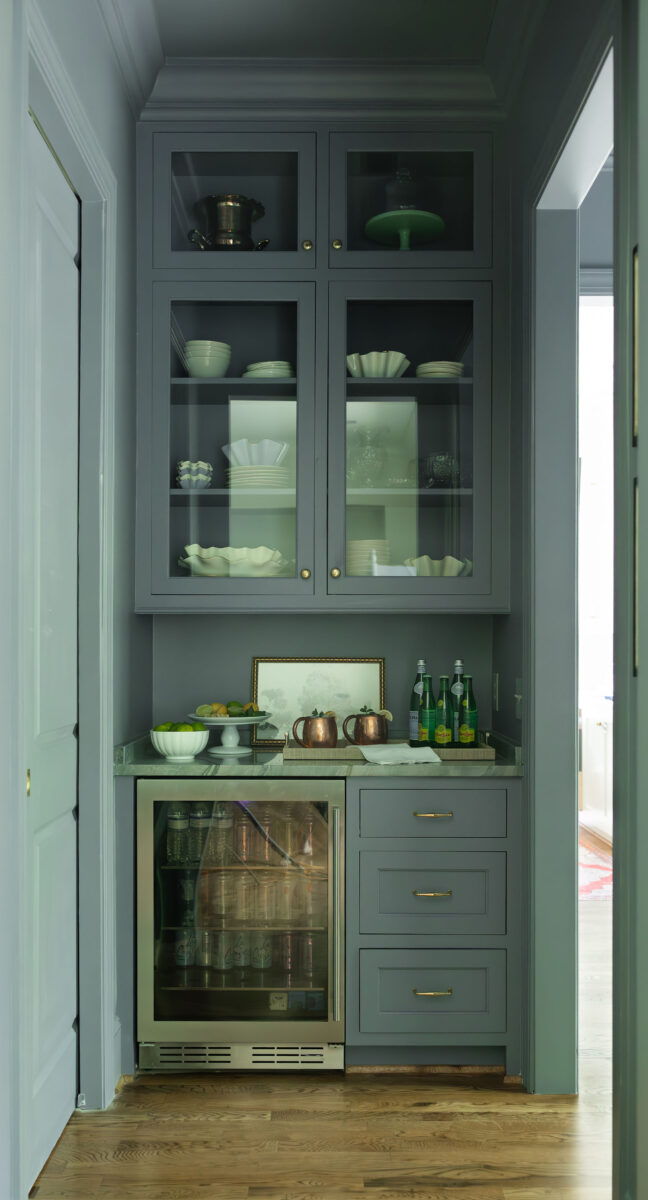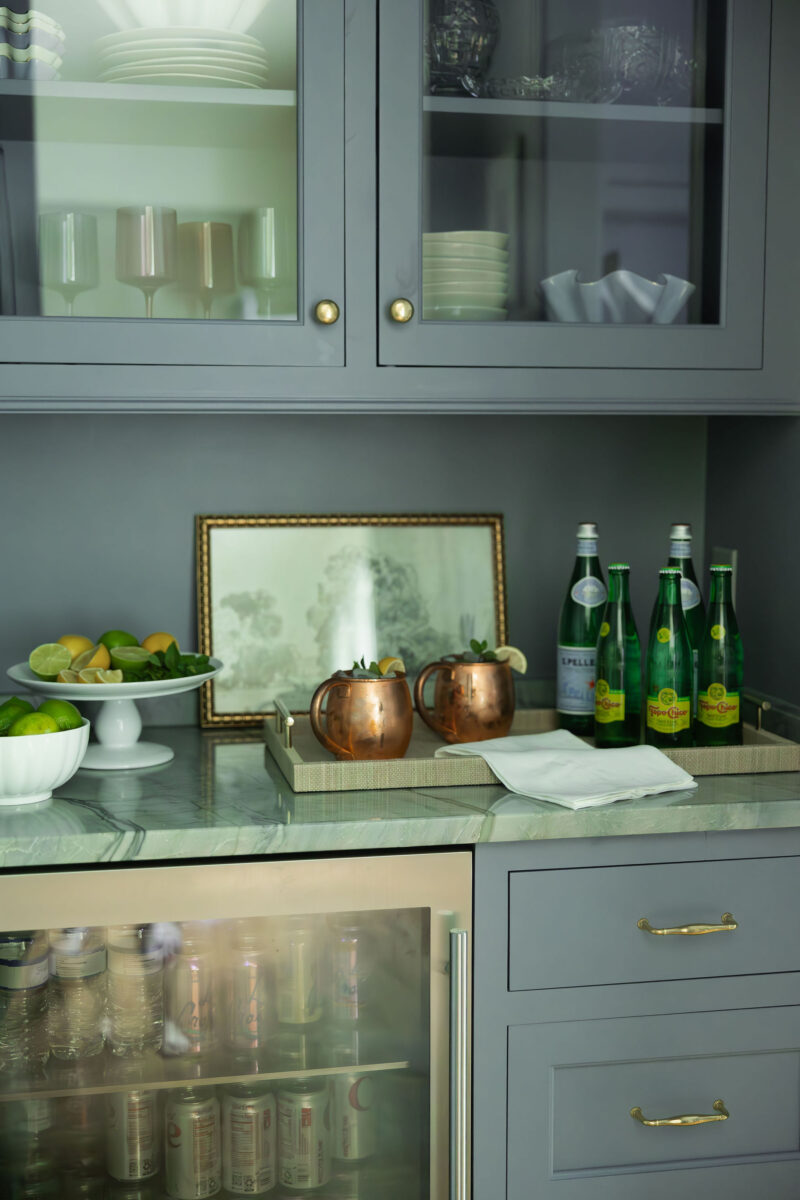 A Seamless Connection to the Outdoors
The screened-in porch, just steps away from the kitchen, is a tranquil space to relax and enjoy the natural wooded backyard. Custom bronze-clad accordion doors create a seamless transition between the indoor and outdoor spaces, allowing breezes and natural light to permeate the kitchen.
Gathering by the Fireplace
The outdoor space is further elevated by the deck, finished in a rich chocolate brown solid stain that complements the rest of the home's exterior. A fireplace stands in the center of this space, inviting the family to gather around and enjoy the cozy elements of the outdoor space.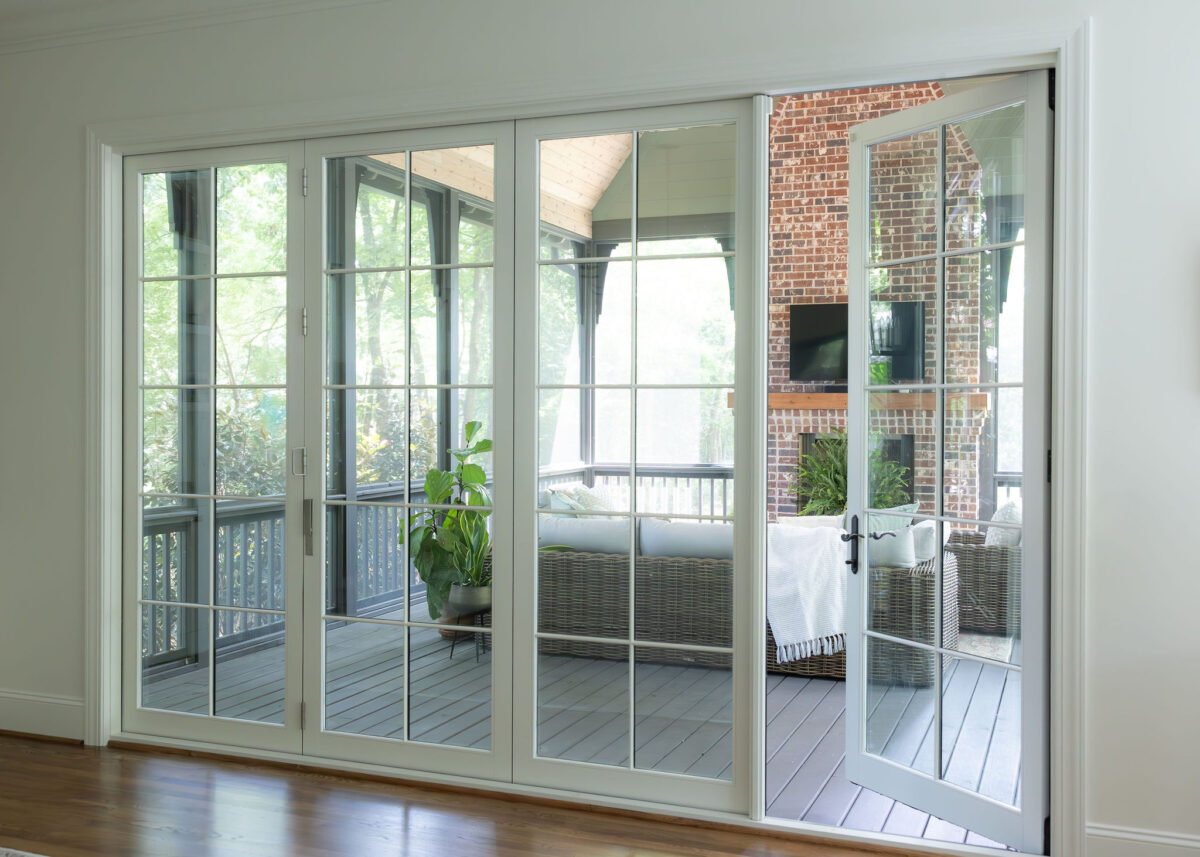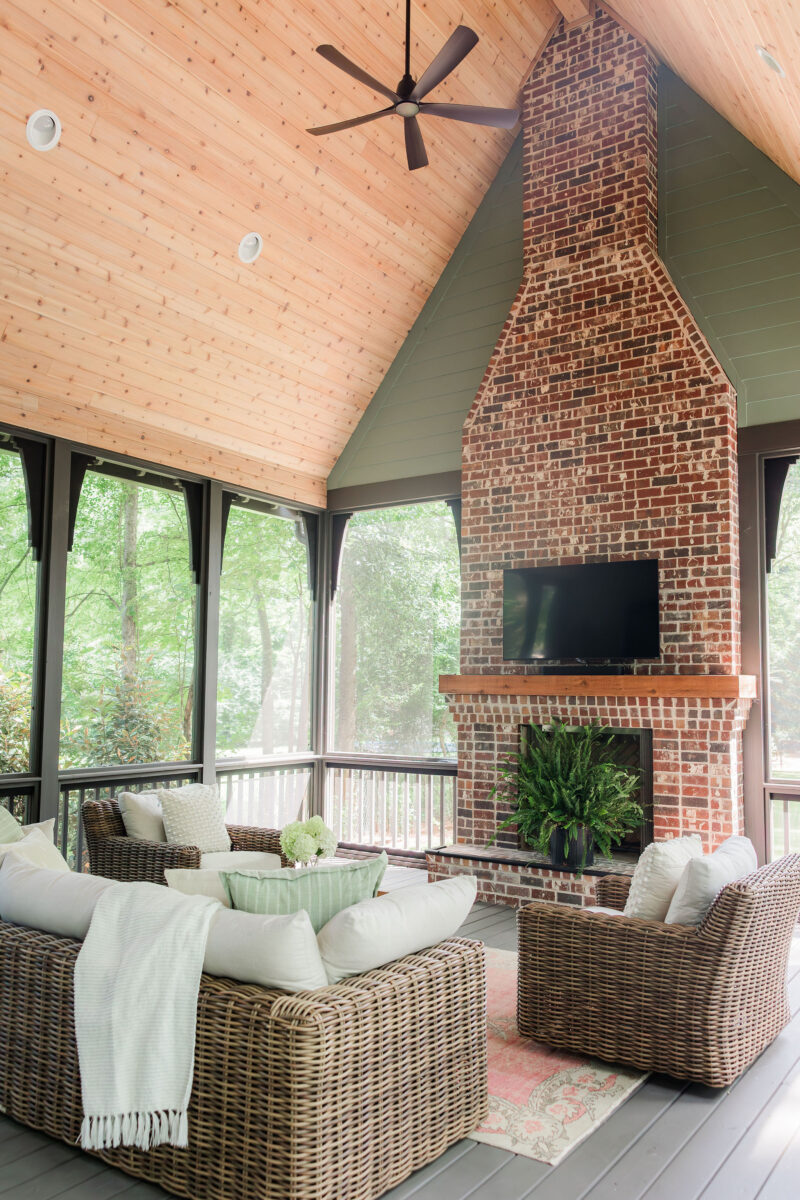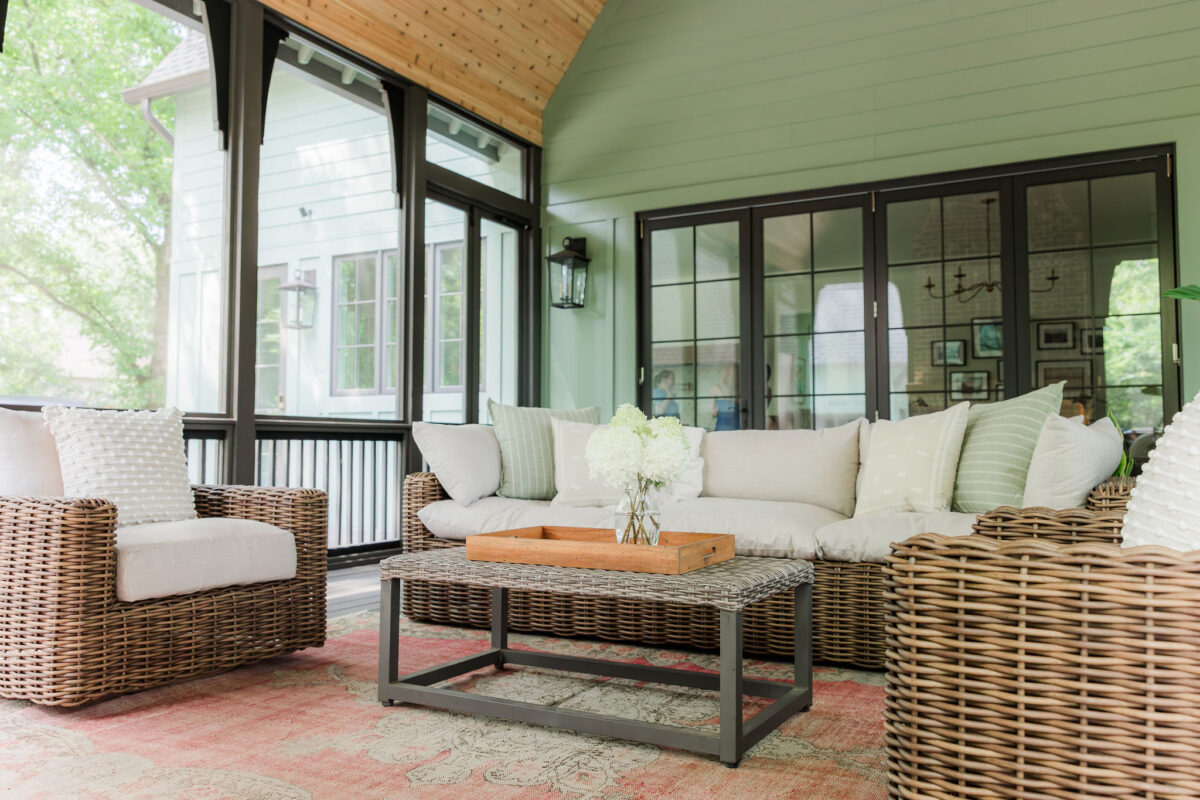 From the classic white maple cabinets and unlacquered brass hardware to the white oak island and honed marble countertops, every detail is thoughtfully chosen to elevate the culinary experience. You'll discover that this Edgewood Beauty is not just a kitchen – it's a canvas for creating lasting memories. We have so much more to share about this Edgewood beauty-lookout for part 2 where we share the primary bathroom, powder bath, and laundry room. Interested in seeing the full gallery? Check out the full home tour here.