Featured Designers: Laurie Fulkerson/ Danielle Robin
Wallpaper has been popular for centuries and is making a creative comeback by adding interest to even the smallest of spaces. Take a glimpse at some our client's most breathtaking canvases chosen by the guiding hands of our talented designers, Laurie and Danielle. From subtle stripes to modern motifs, these walls are covered with perfect plays on pattern.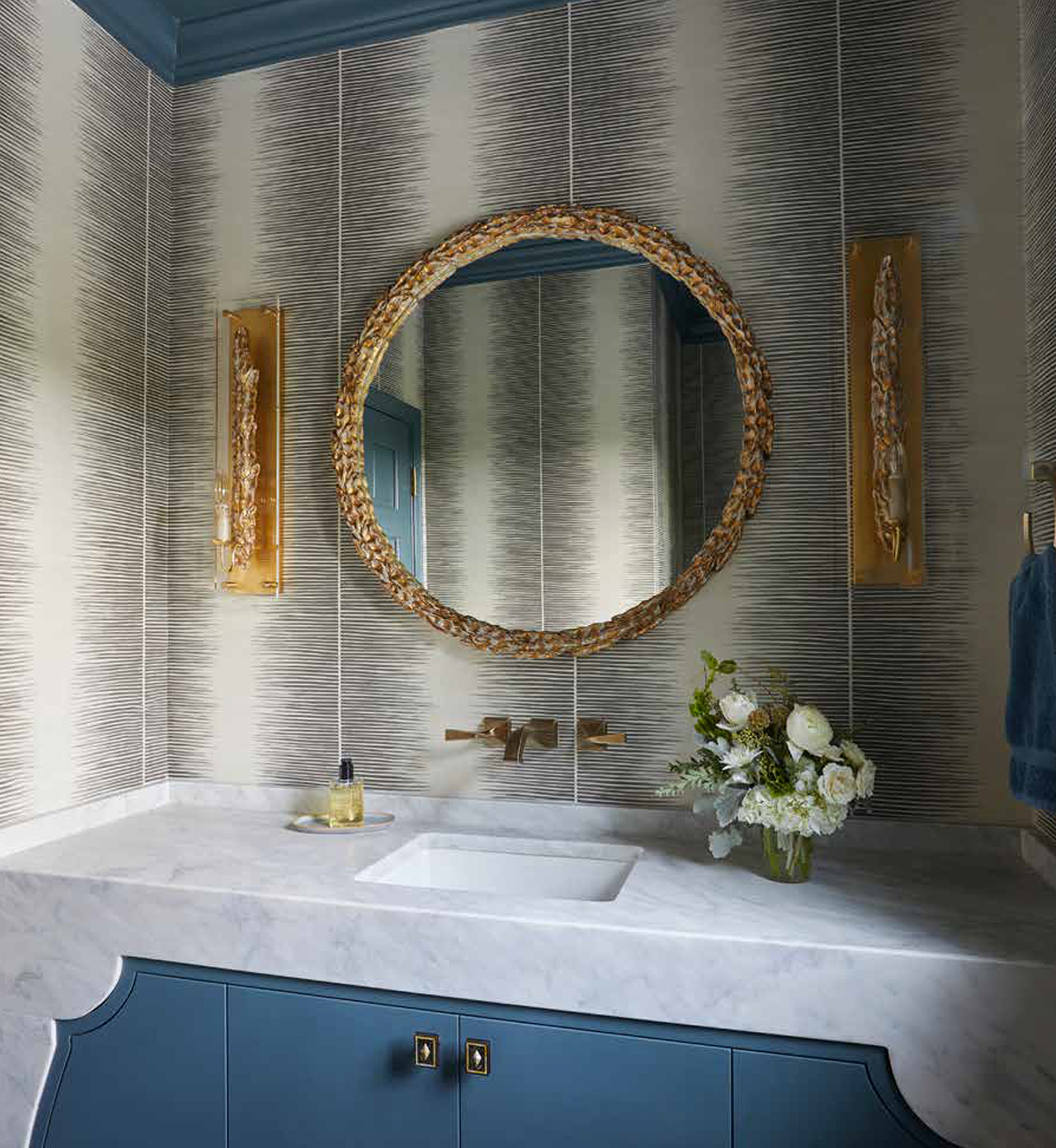 Laurie chose a bold color for this vanity and trim. She wanted to coordinate the wallpaper with the catchy patterned backdrop in the laundry room across the hall so she chose this subtle, yet modern stripe pattern to balance the neighboring room.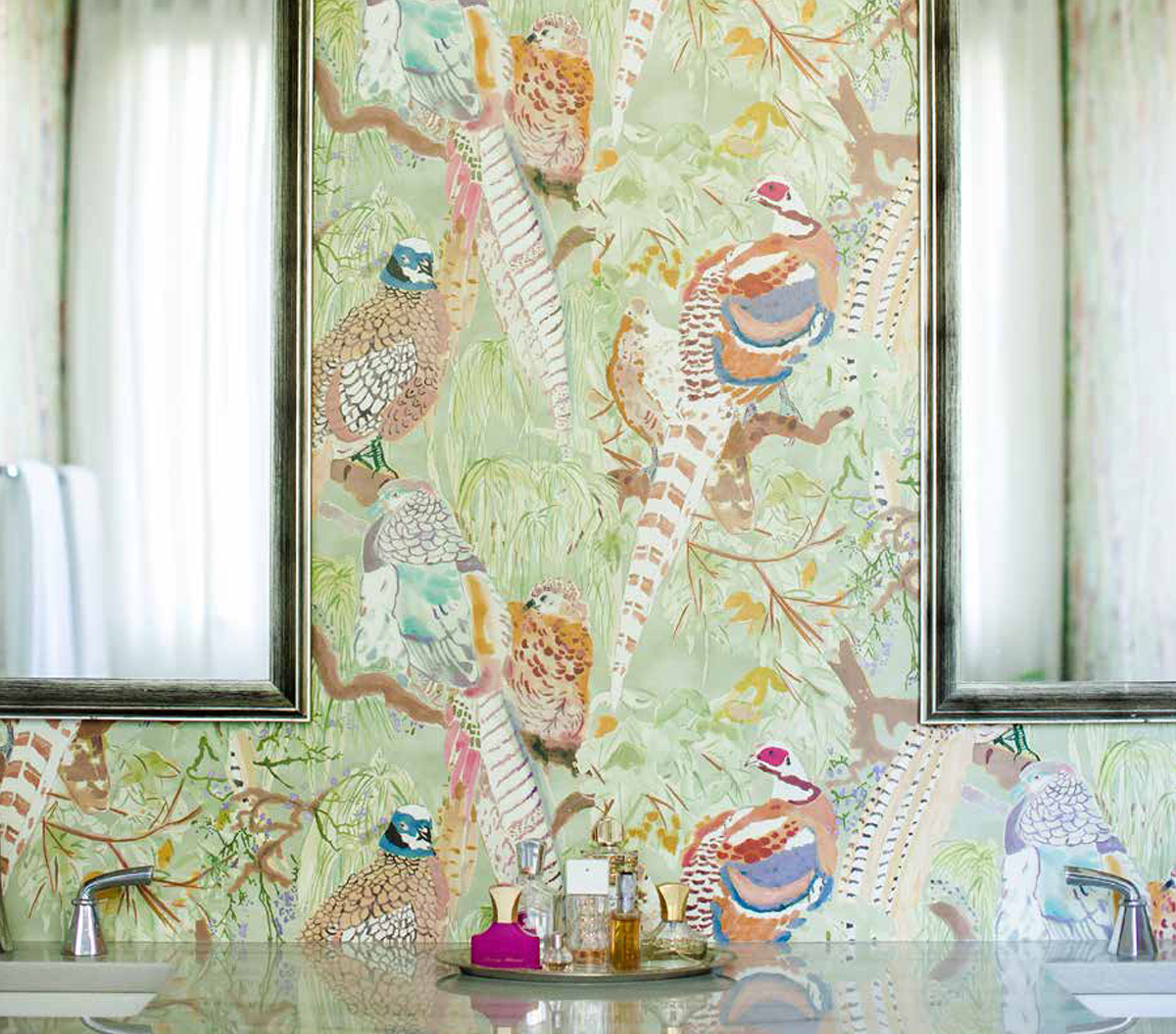 This bird wall covering adds an exquisite playfulness. Laurie found that choosing wallpaper over paint was an easy way to refresh this master bathroom without starting from scratch with fixtures and finishes.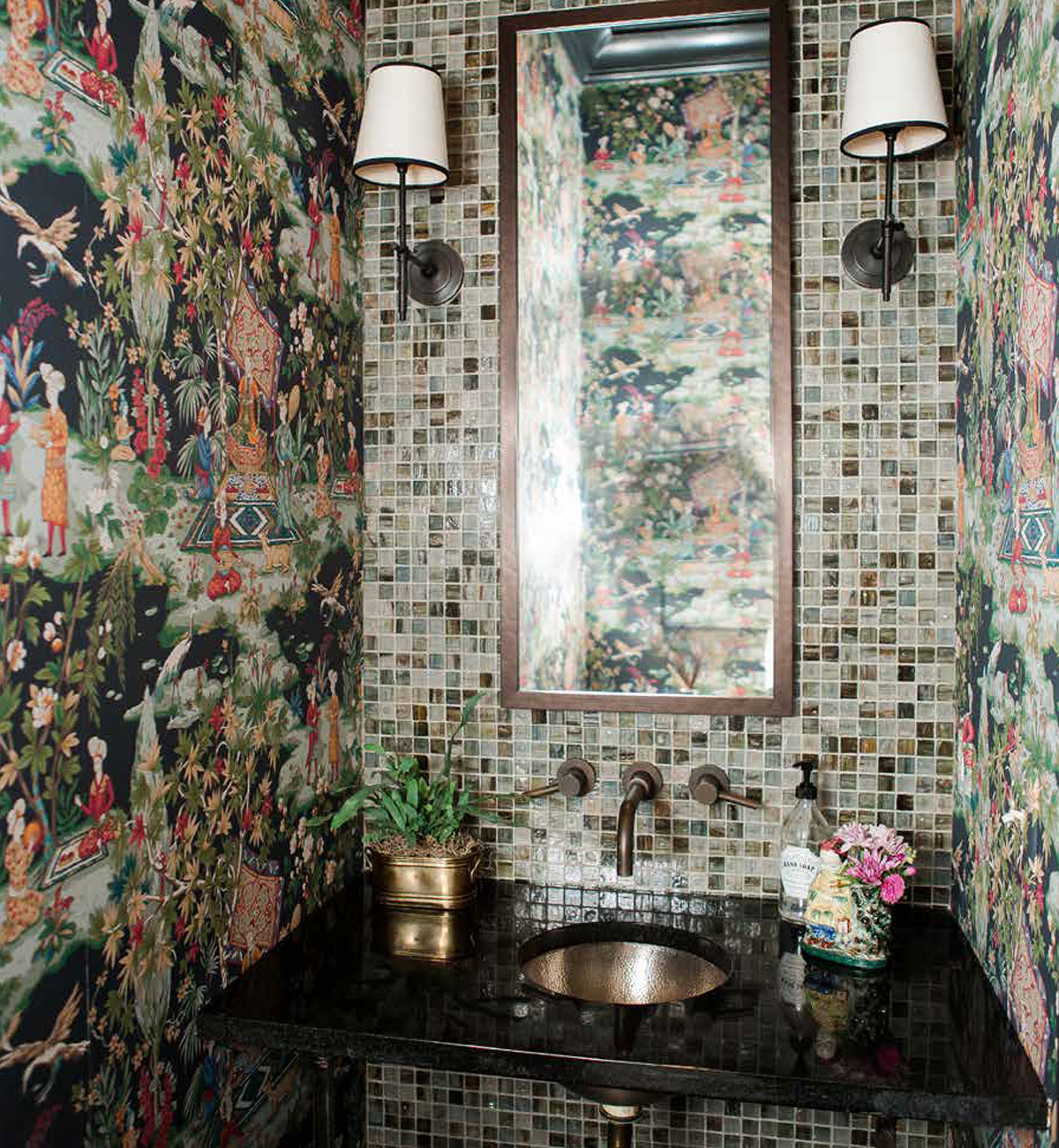 This powder room is covered in a traditional oriental pattern that is paired with a contemporary application of tile. This choice is a direct reflection of the client's vibrant personality.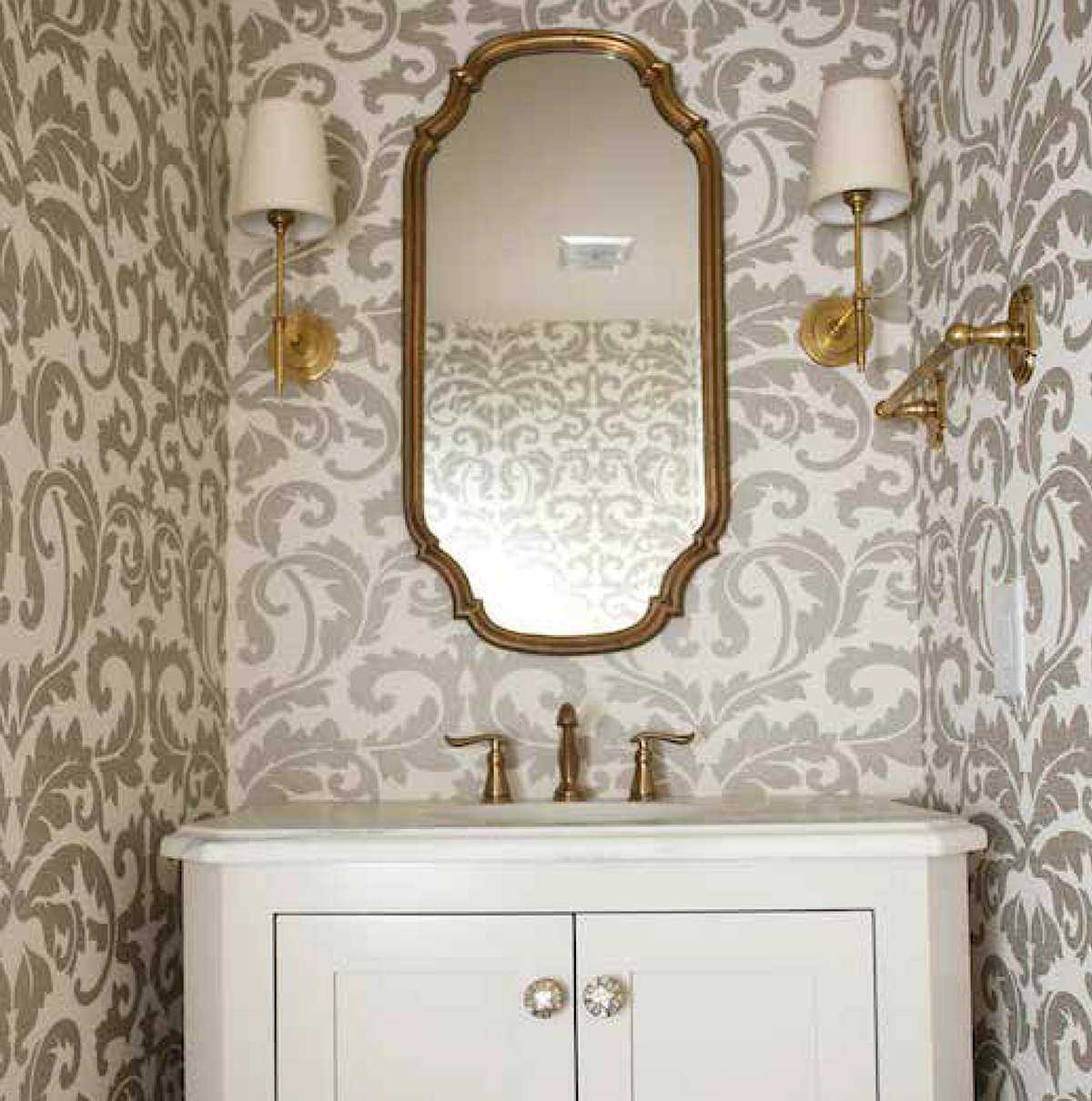 Laurie loves this silver ikat inspired pattern to meet the client's desire for a timeless look. She wanted the space to have a sophisticated but not too simple flair.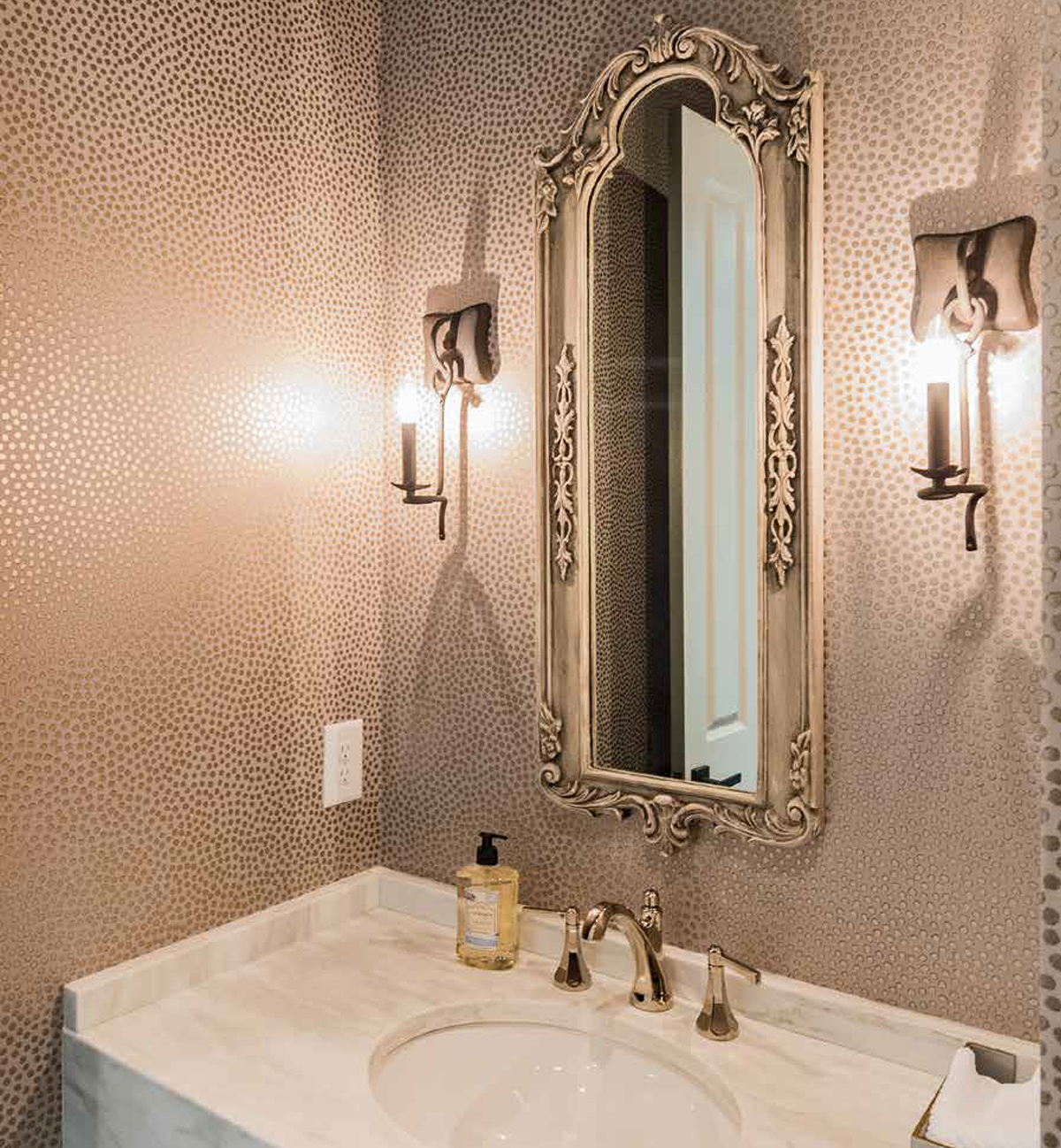 The gold dots on these walls add glamour but just enough to keep the mirror and sconces the stars of the show.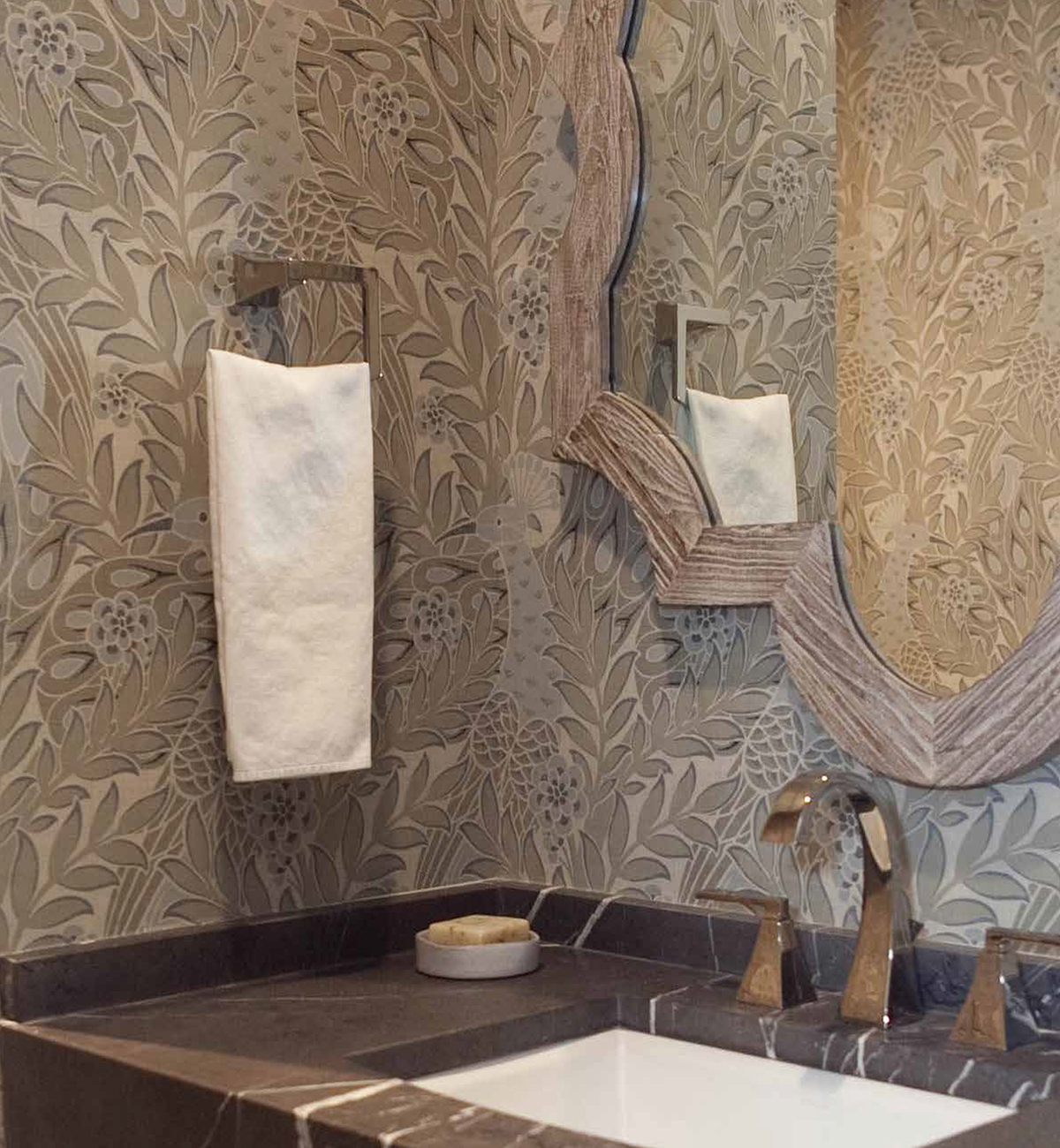 This neutral botanical was a match for both the husband and wife homeowners, which can often prove to be a challenge. Thankfully this option left them both confident with the paper and finish combinations.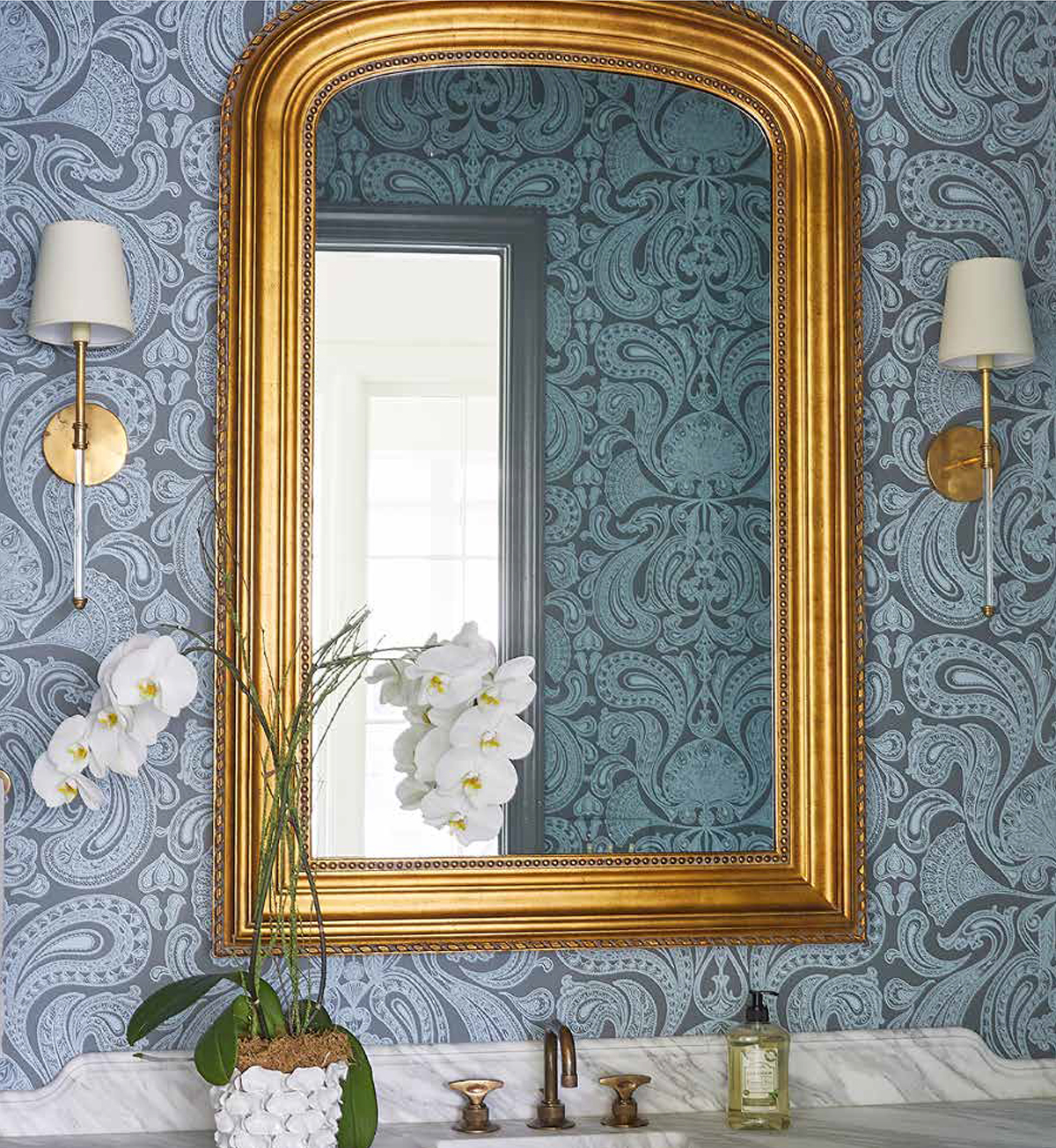 Laurie had to consider the entire floor plan when designating this blue on blue paisley. The nearby living area blends well and allows this powder to add seamless sophistication.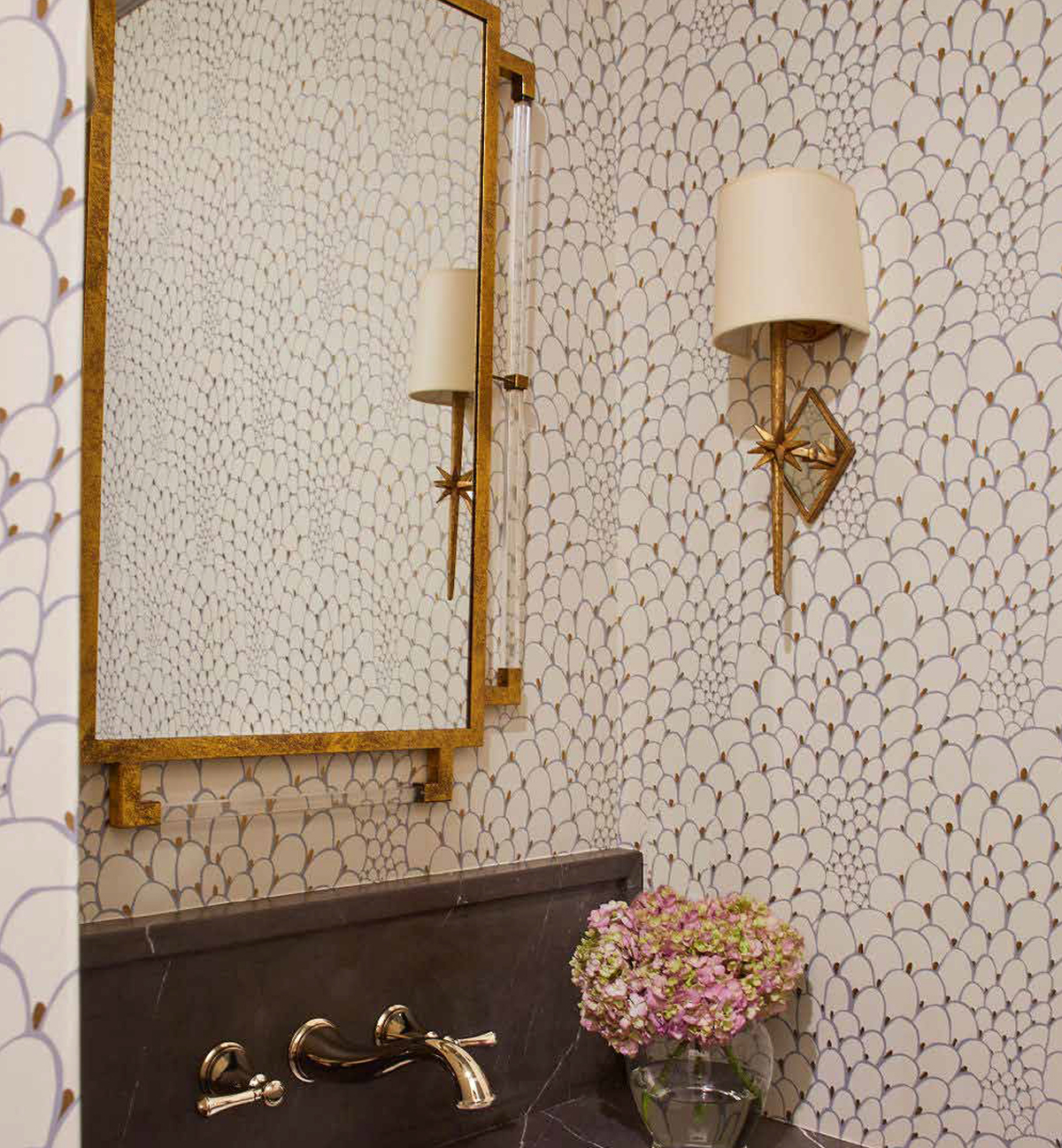 The organic hand-drawn scales on this paper create a bit of added drama to this powder. Danielle picked the accompanying lucite and gold touches to provide delicate details.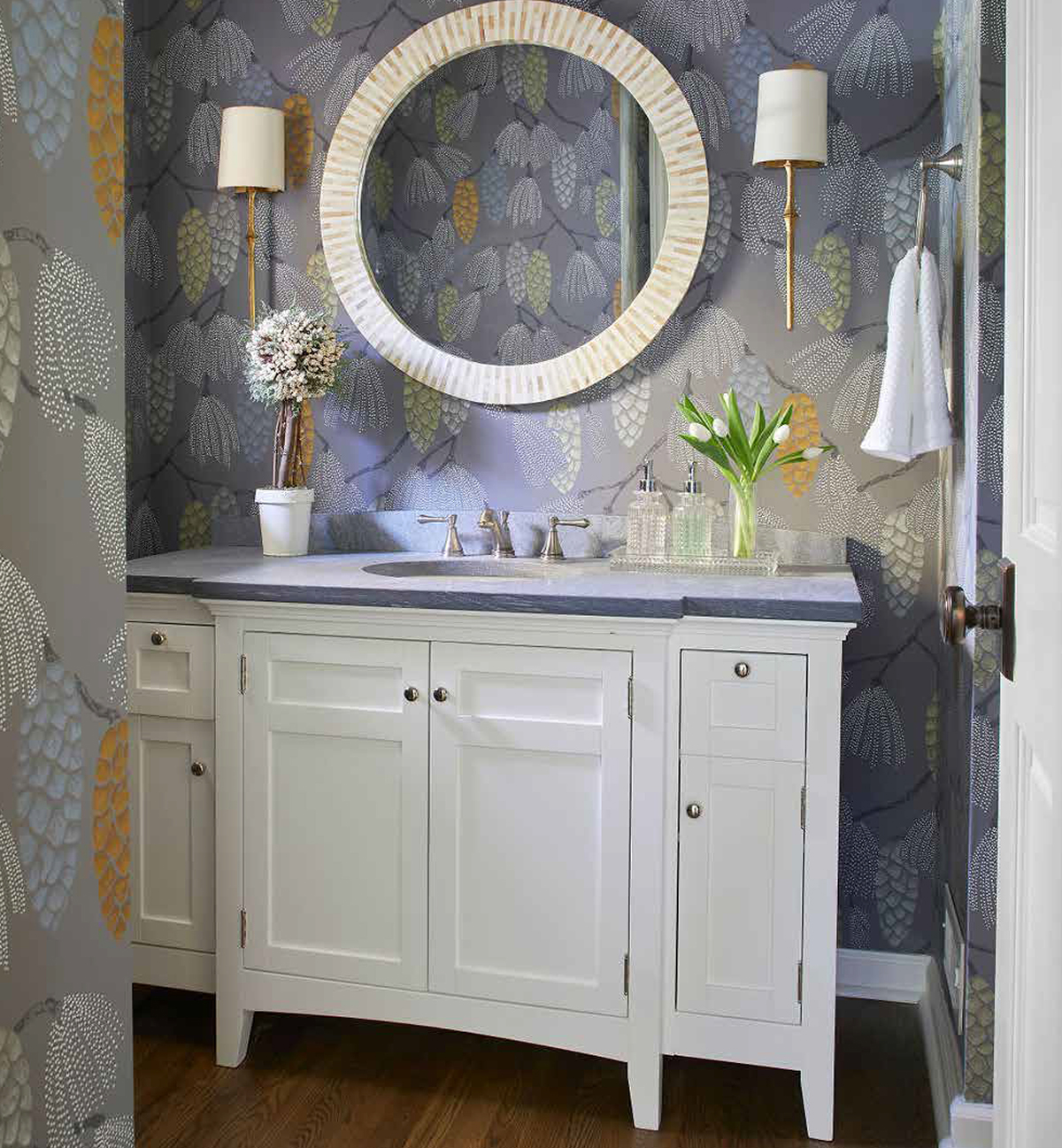 These tasteful tassel-like textures lend a bold impression with soft and neutral colors. Danielle pulled this room together nicely by coordinating the colors in the mirror, counter top, and the variety of fixtures.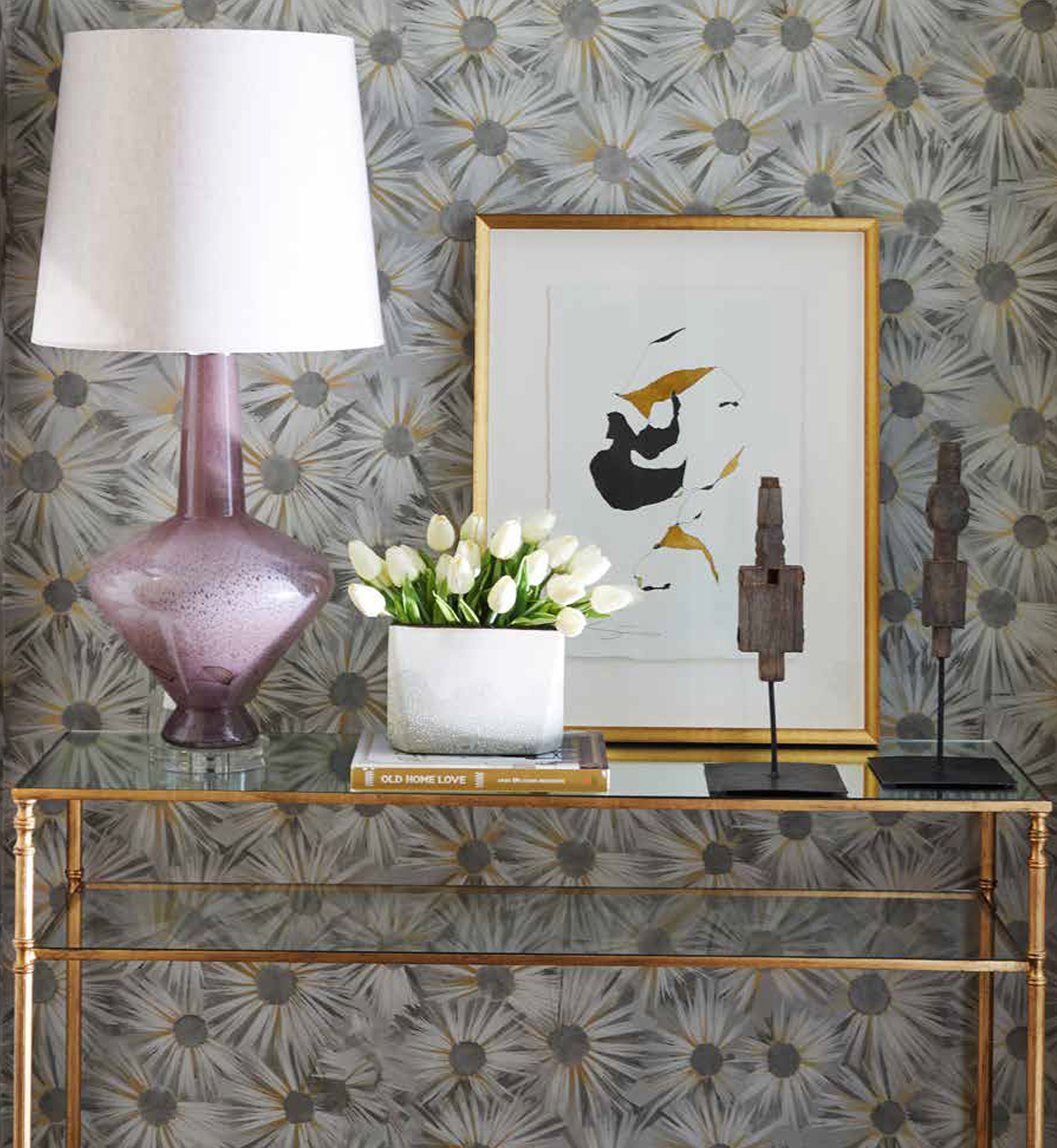 A layer of retro daisies serves as the complimentary addition to this composition of modern artwork and the accompanying lavender lamp.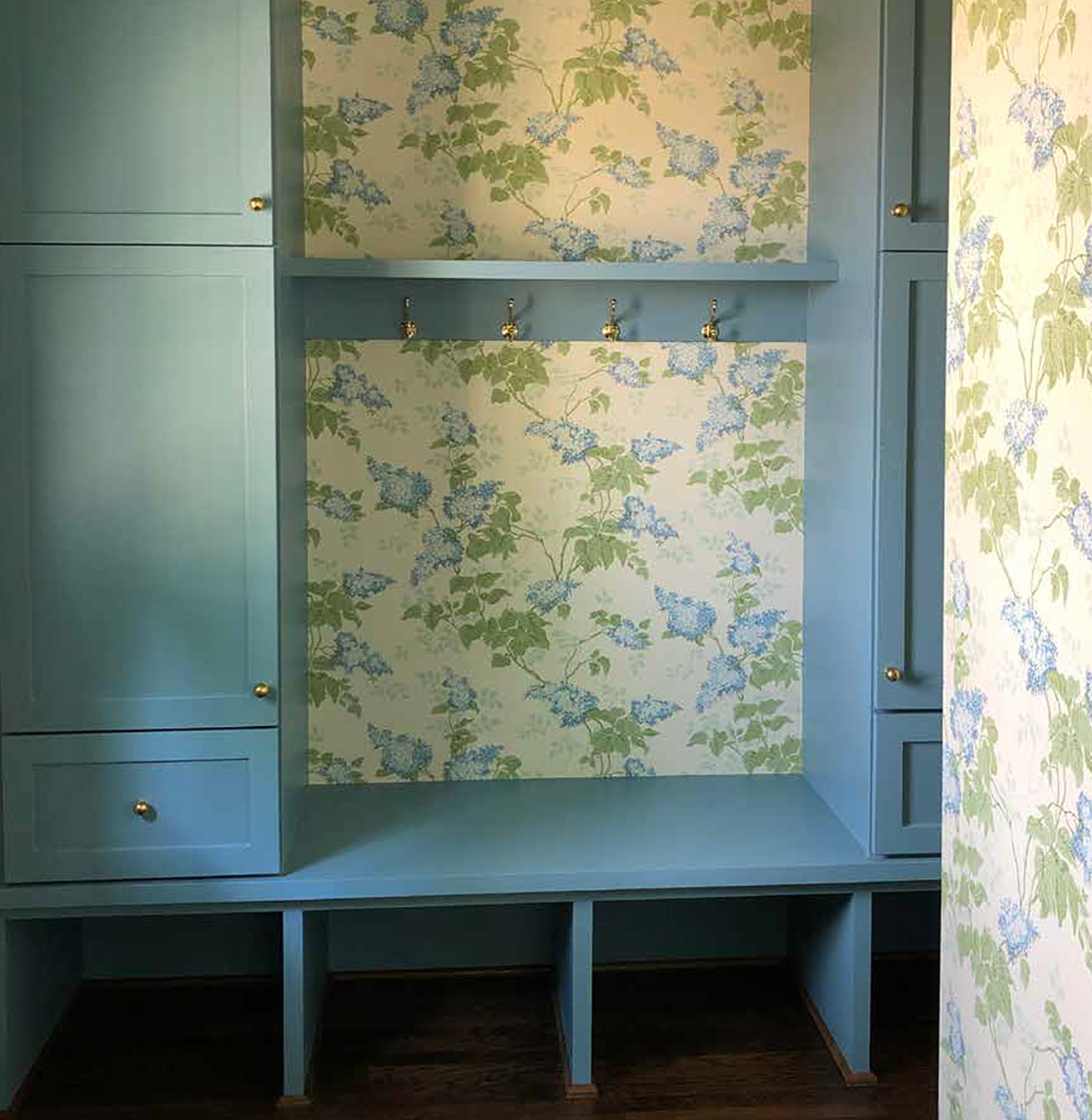 This traditional blue on yellow floral was presented by Danielle to meet the client's feminine expectations. This area ties in well with the blue paint choice in the adjoining kitchen.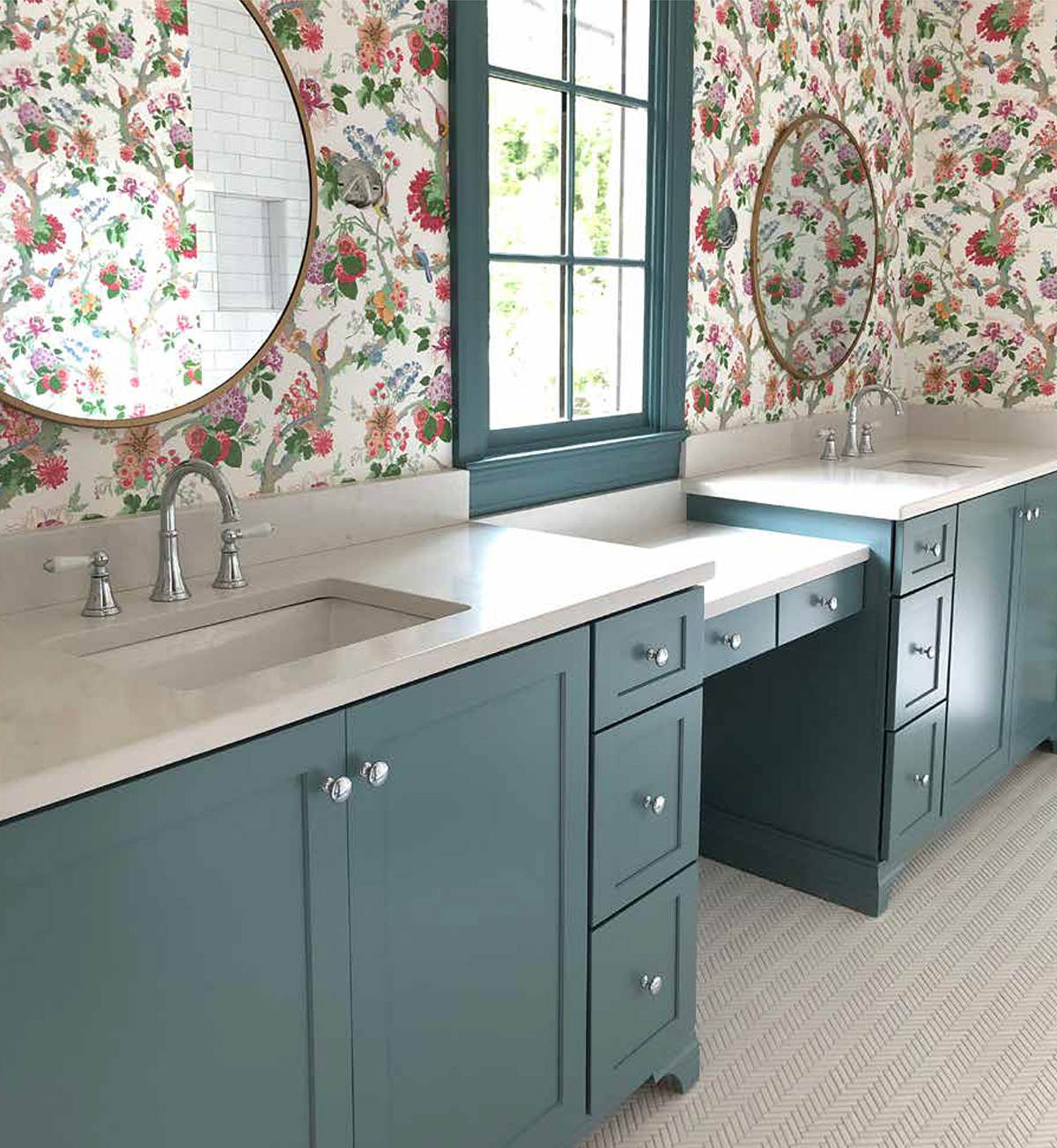 Two young girls share this bathroom so Danielle added a fun floral toile option that they can grow to love. These brilliant colors offer a timeless scheme that will be adored for years to come.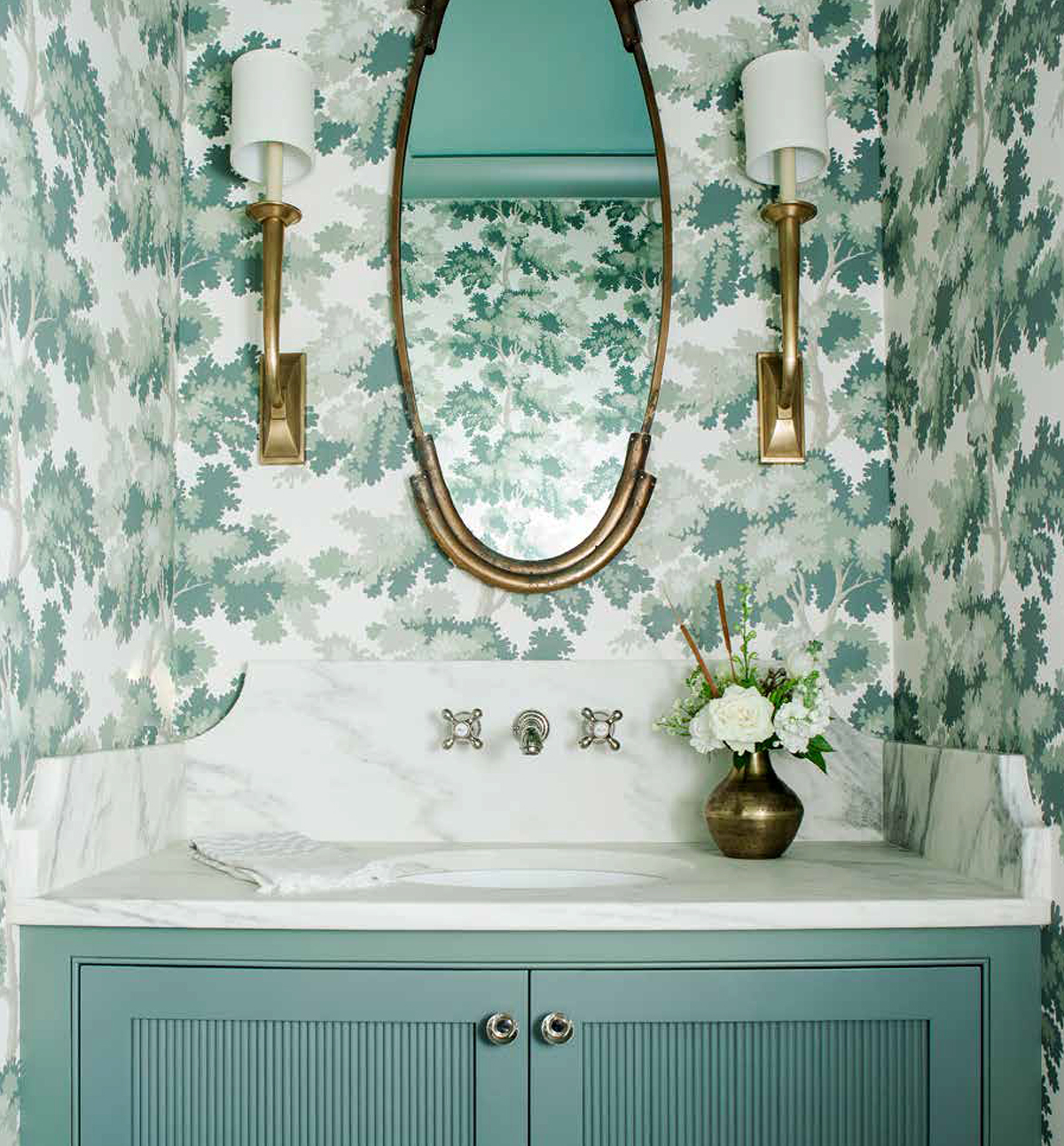 The choice of monochromatic foliage hones into this homeowner's love of green. The tone on tone artwork was picked by Danielle to bring in an earthy and elegant splash.
Let our designers walk you through the wonders of wallpaper and give your home the perfect accessory.