This two-story elegant new construction home, nestled in Homewood, Alabama, nods to a modern colonial architectural exterior style and transitional interiors.
With its warm gray lap siding adorned with dark shutters, a covered porch boasting a metal roof with classic columns, and impeccable timeless details, this custom home built by Twin Construction is a true classic.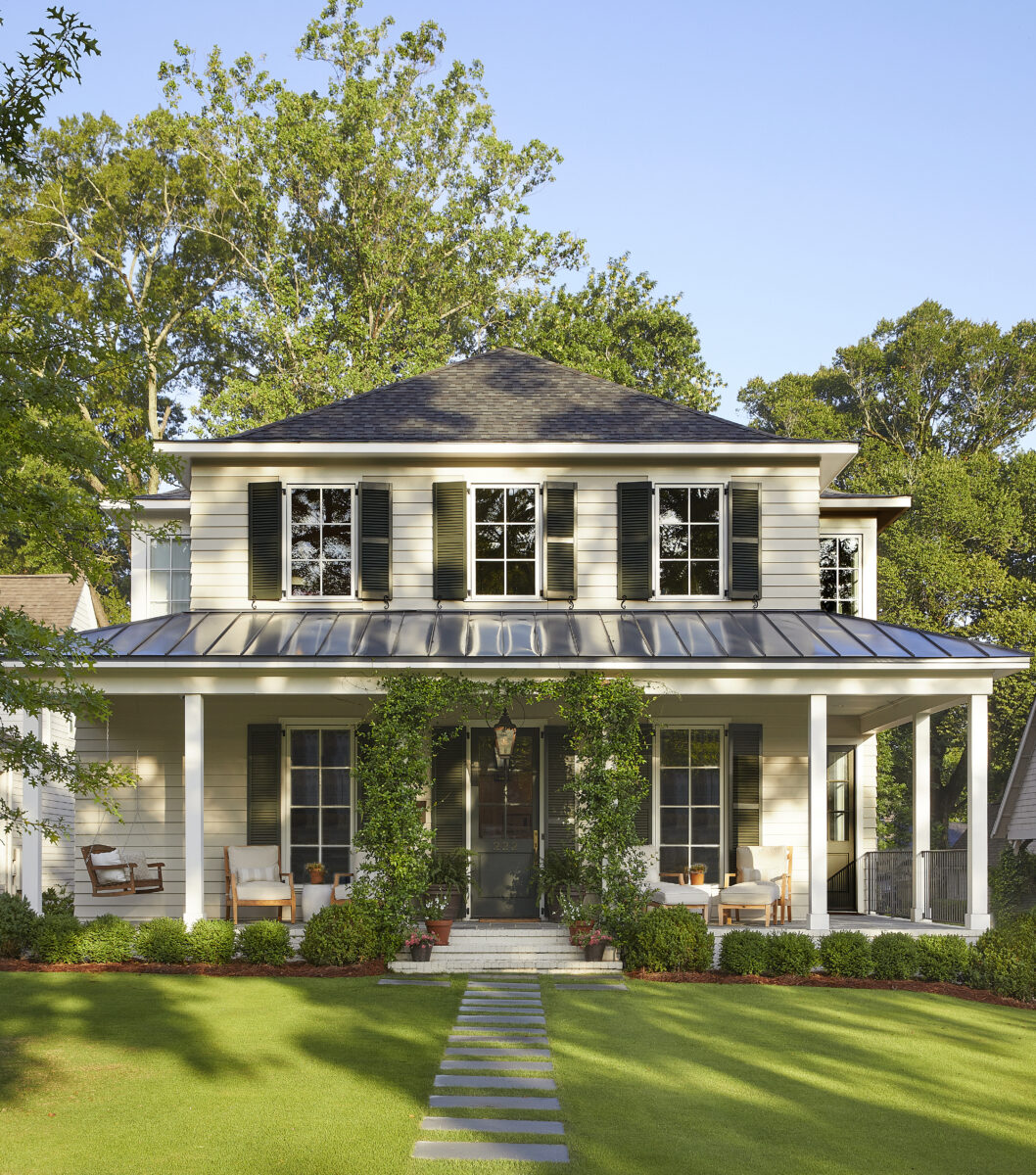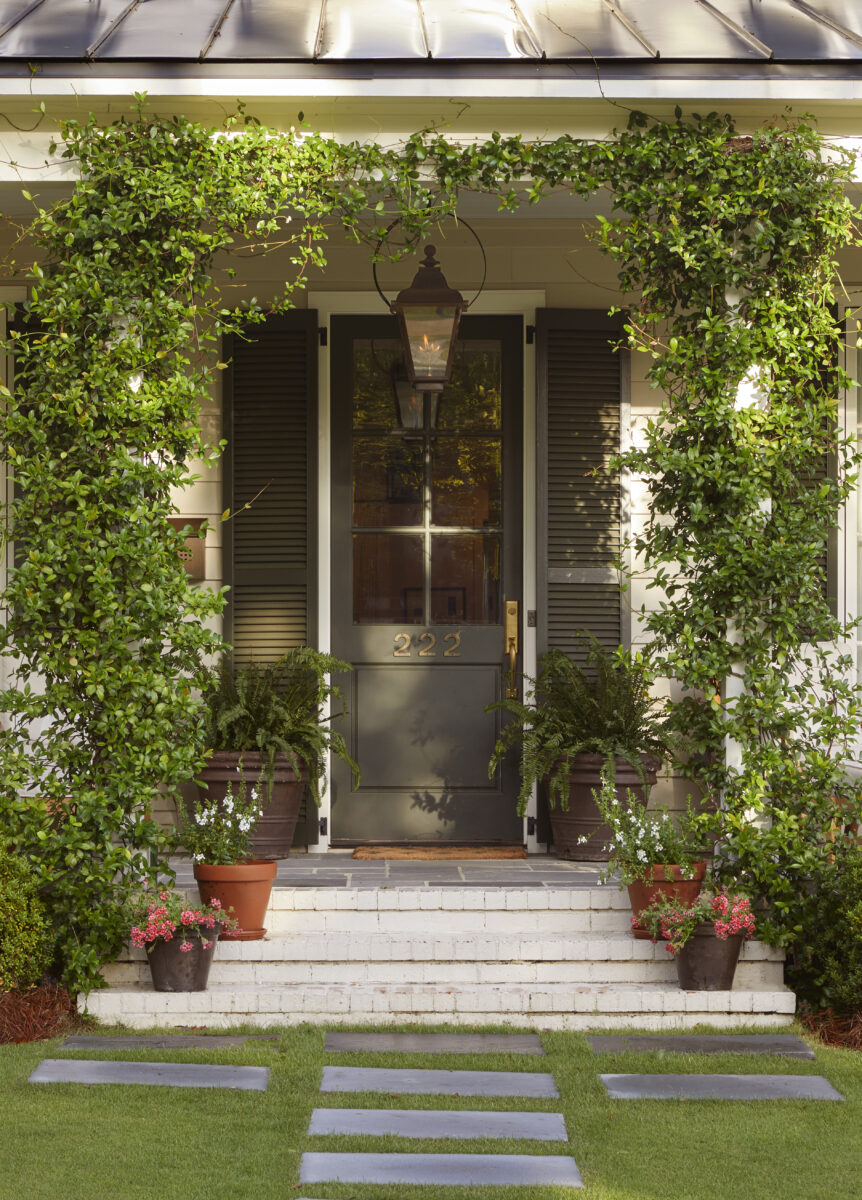 Step inside to experience the welcoming interior featuring warm hardwood floors, a delightful mix of different shades of green and neutral paint, quartzite countertops, and a perfect blend of brass and polished nickel finishes.
Interior: A Fusion of Warmth and Style
You'll instantly feel at home in the comforting style of this transitional interior design. Warm hardwood floors extend a gracious welcome, while the various shades of green and neutral paint on the walls create a calming and harmonious atmosphere. At the entry, you'll find an elegant sitting room and staircase with a custom lamb's tongue railing.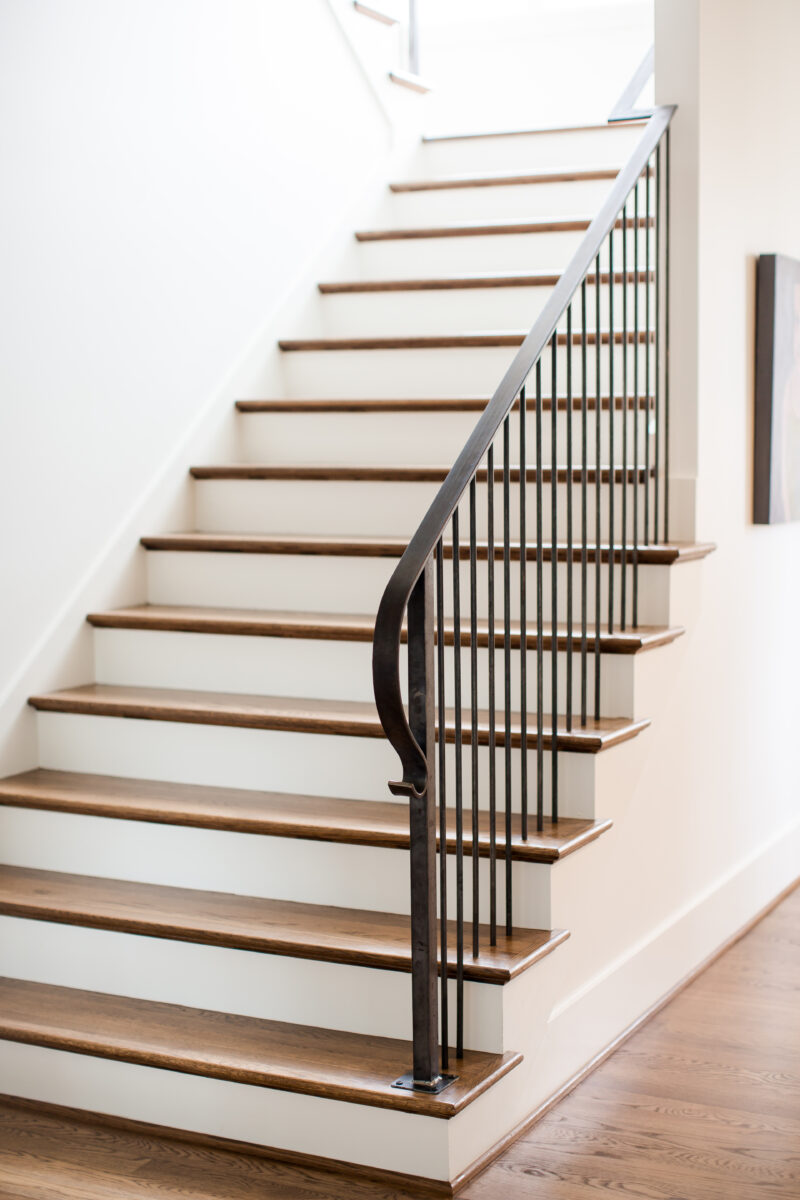 Kitchen: The Heart of the Home
The kitchen is a true centerpiece in this custom home, boasting a large white oak island that anchors the space with its natural beauty and functionality. Complementing the island are greige cabinets that strike a perfect balance between warmth and modernity. The elegant mix of polished nickel and brass hardware adds a touch of sophistication to the overall design, enhancing the home's timeless charm.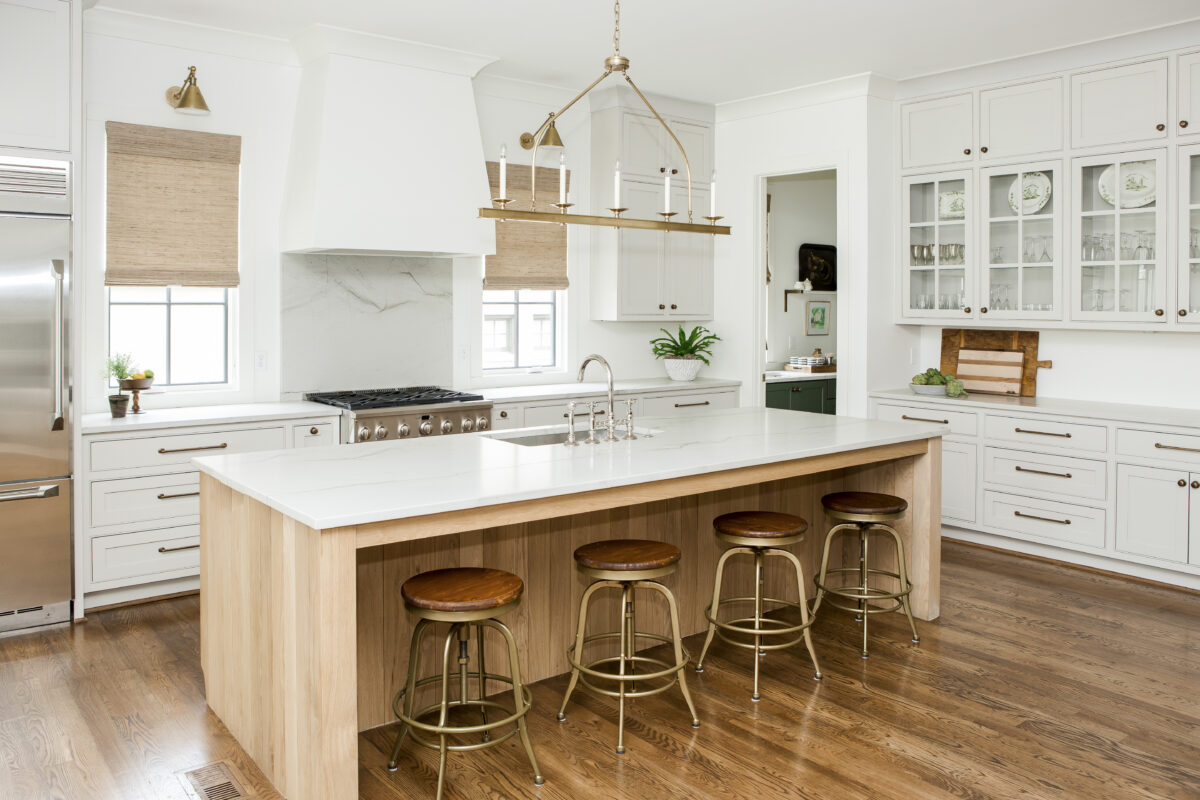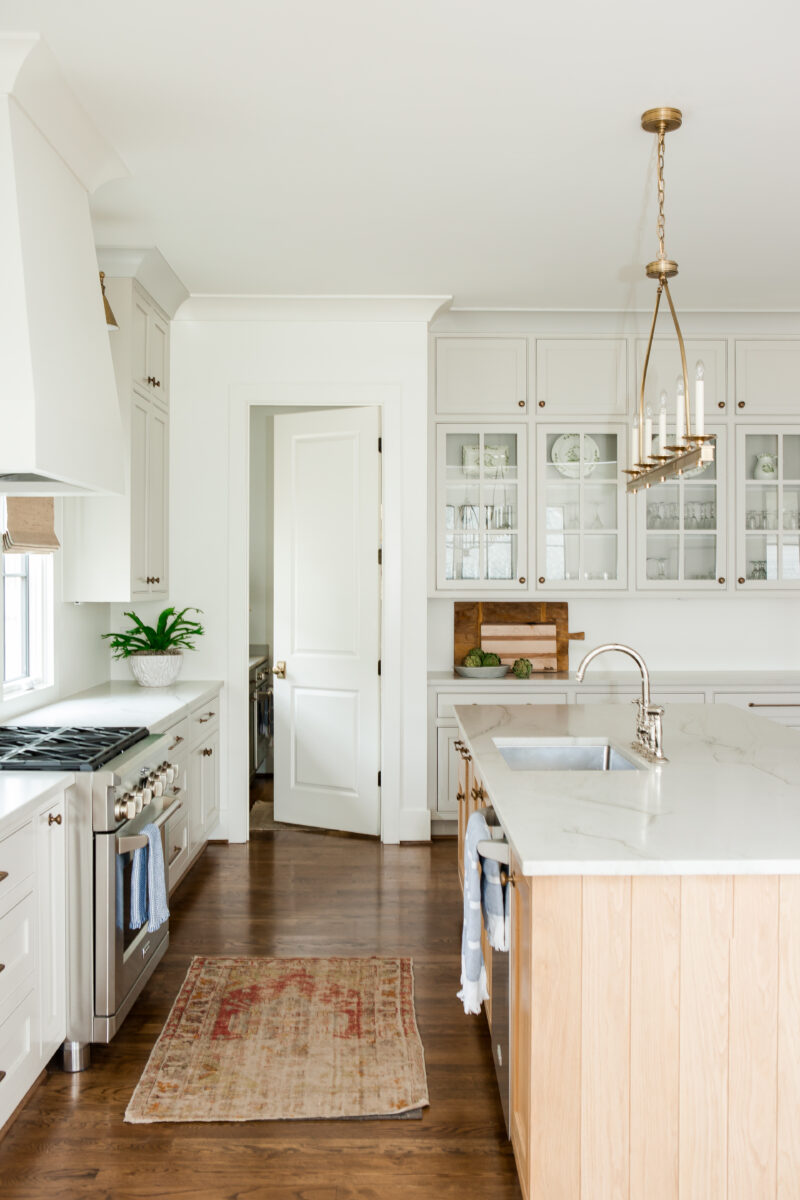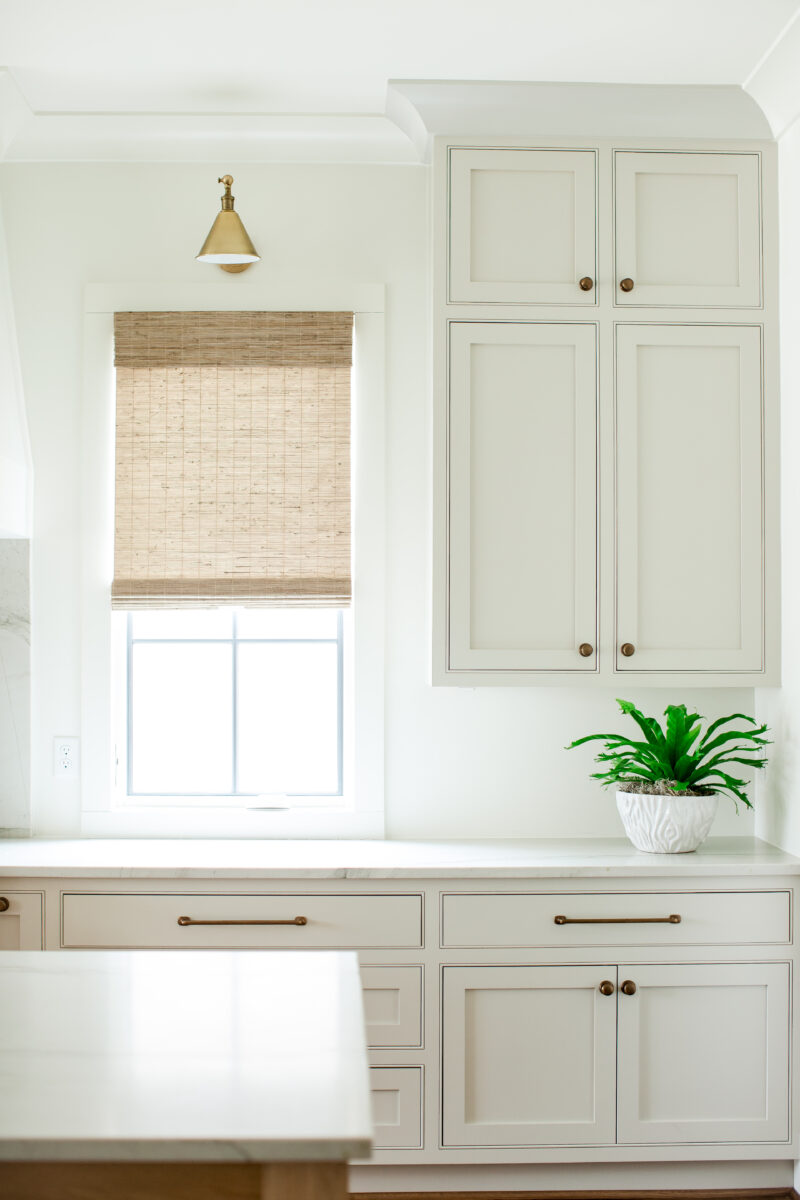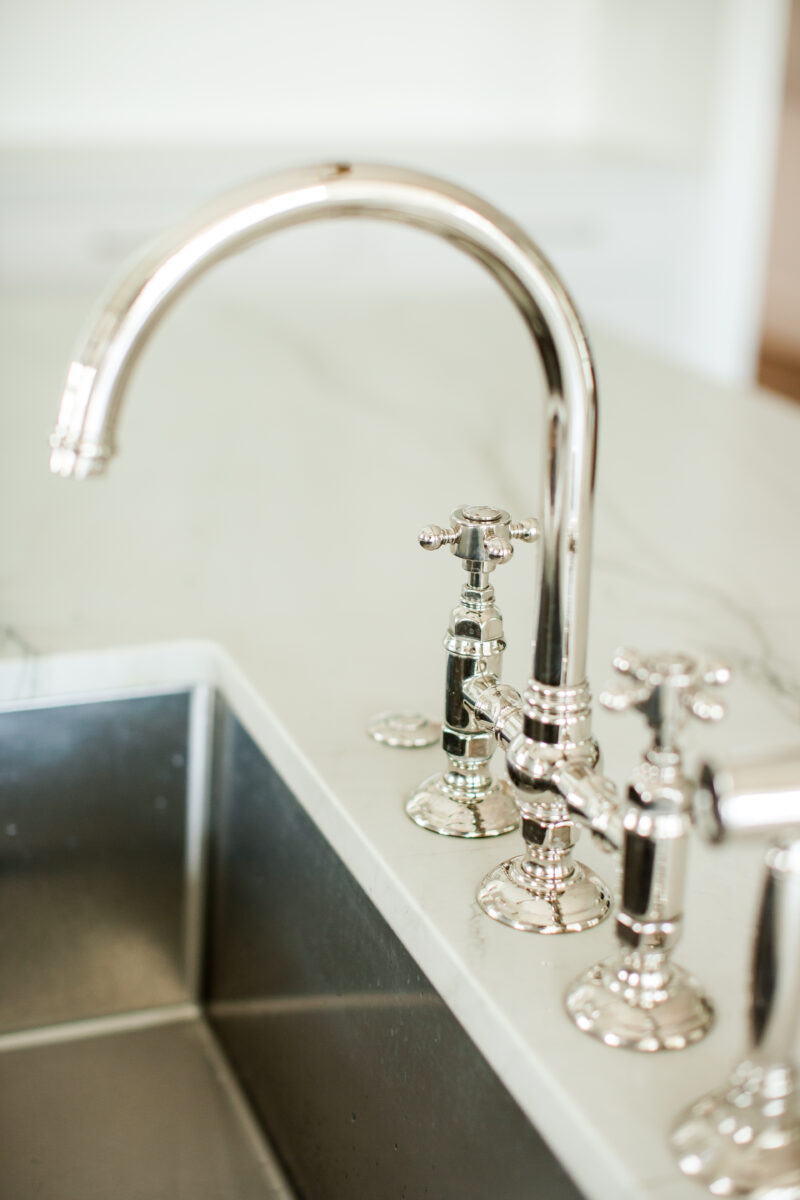 Butler's Pantry: A Dreamy Coffee Bar
This transitional home doesn't just stop at a stunning kitchen; it also features a separate butler's pantry. With deep green cabinets and gold hardware, this space is a perfect nook for a coffee bar, spare oven, and prep sink. Whether it's a quick morning pick-me-up or a delightful evening beverage, the butler's pantry offers an overflow space for the homeowners and their guests.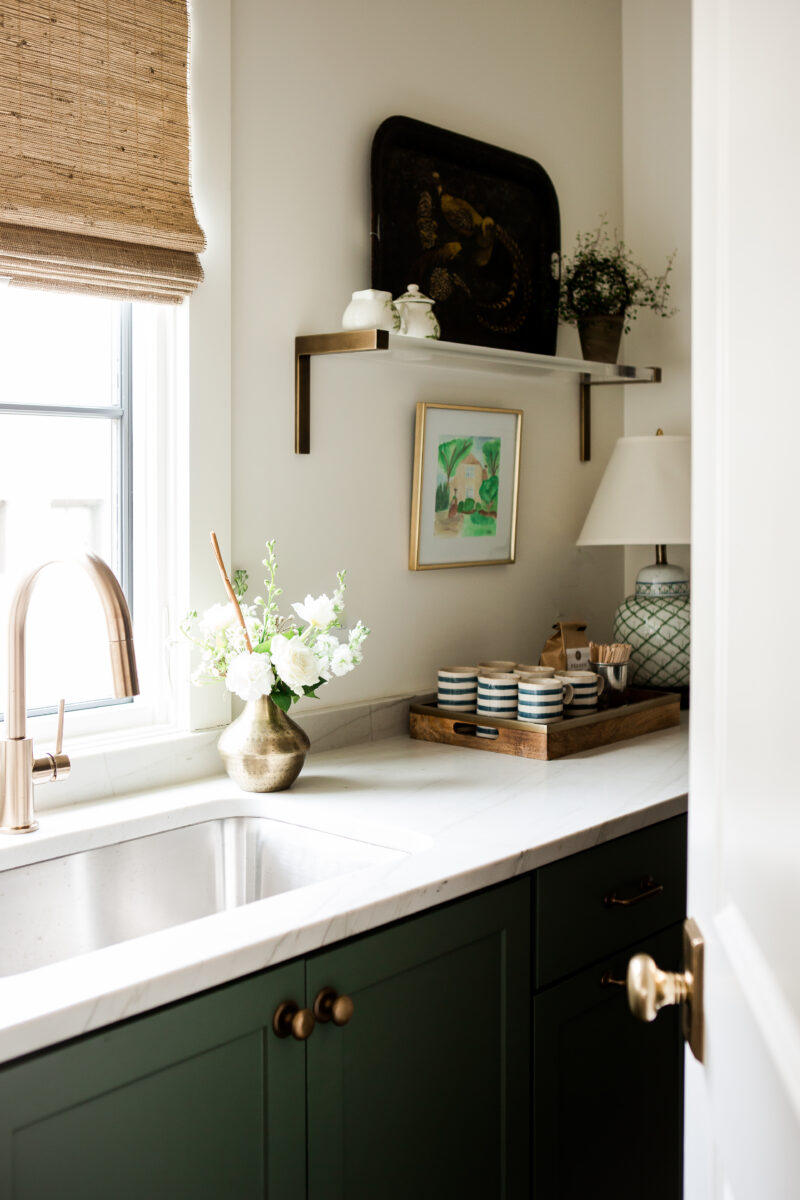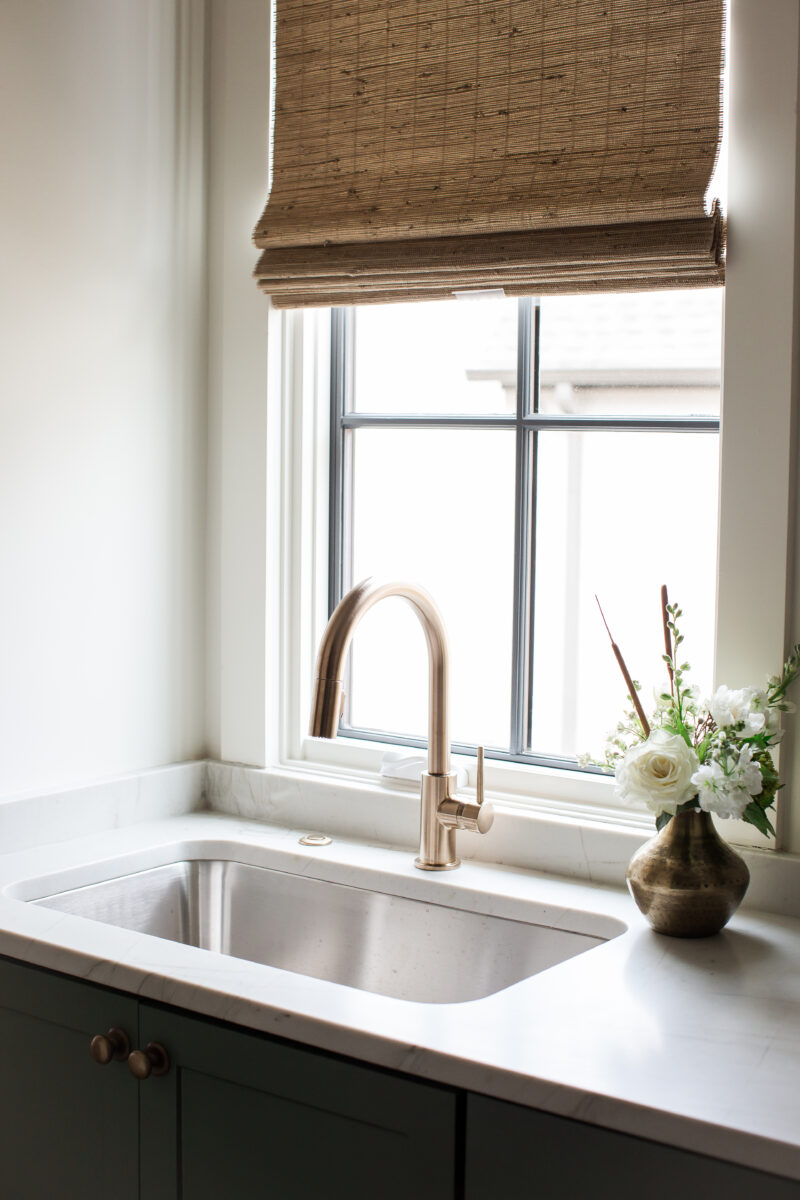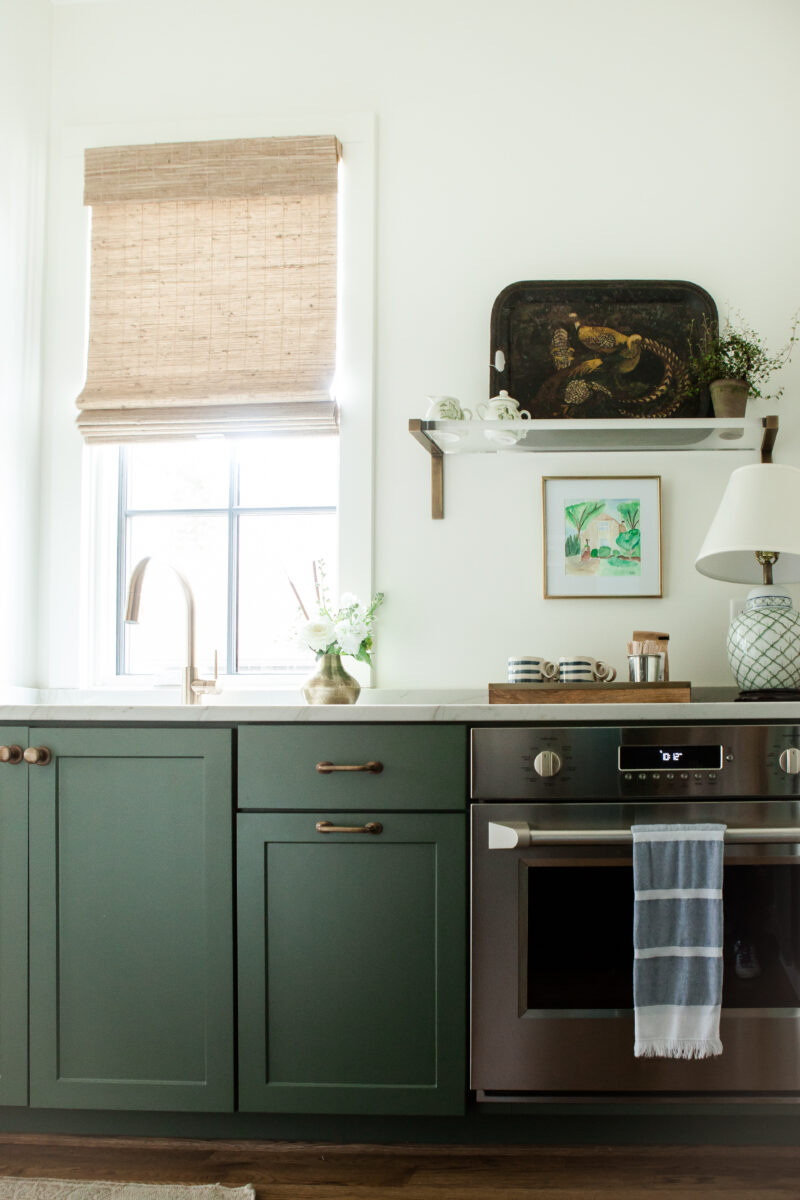 Living Room: A Welcoming Space
Just off the kitchen, the living room welcomes you with its warm ambiance. Designed with comfort and elegance in mind, this space is perfect for gathering with family and friends or simply unwinding with a good book. The seamless transition from the kitchen to the living room makes it an ideal place for hosting intimate gatherings.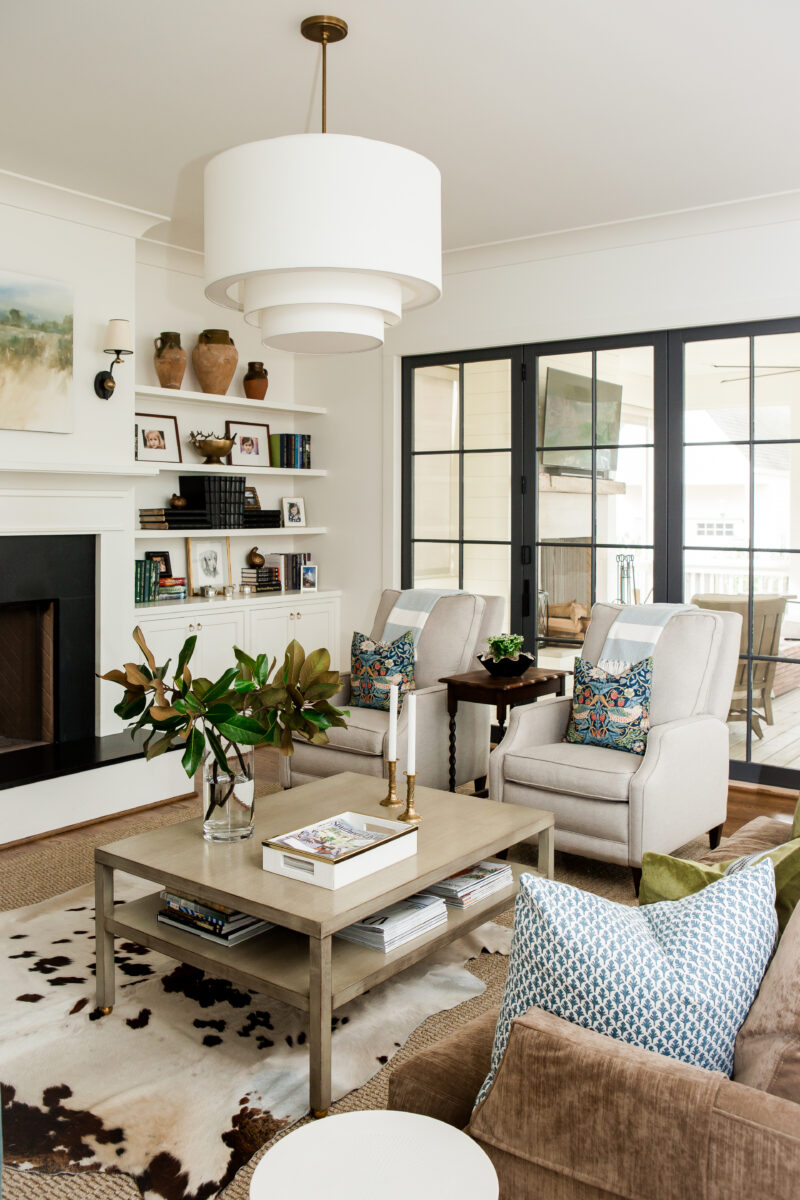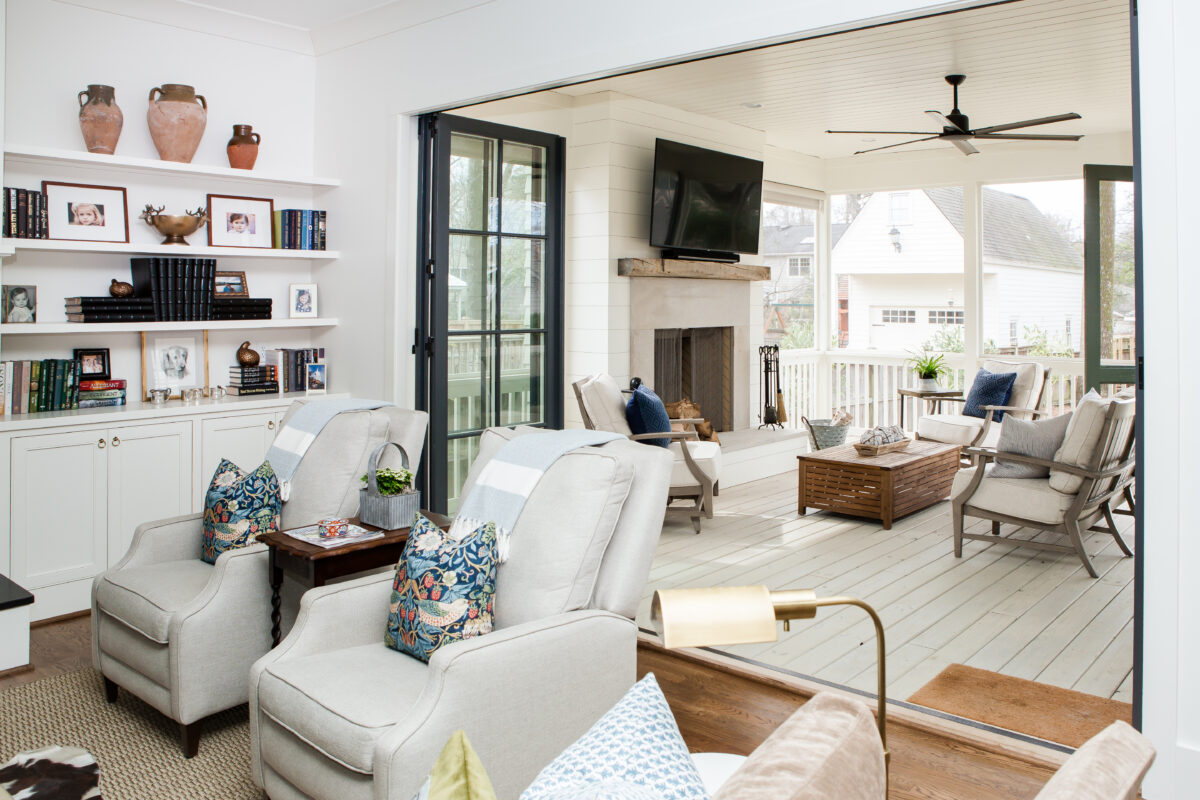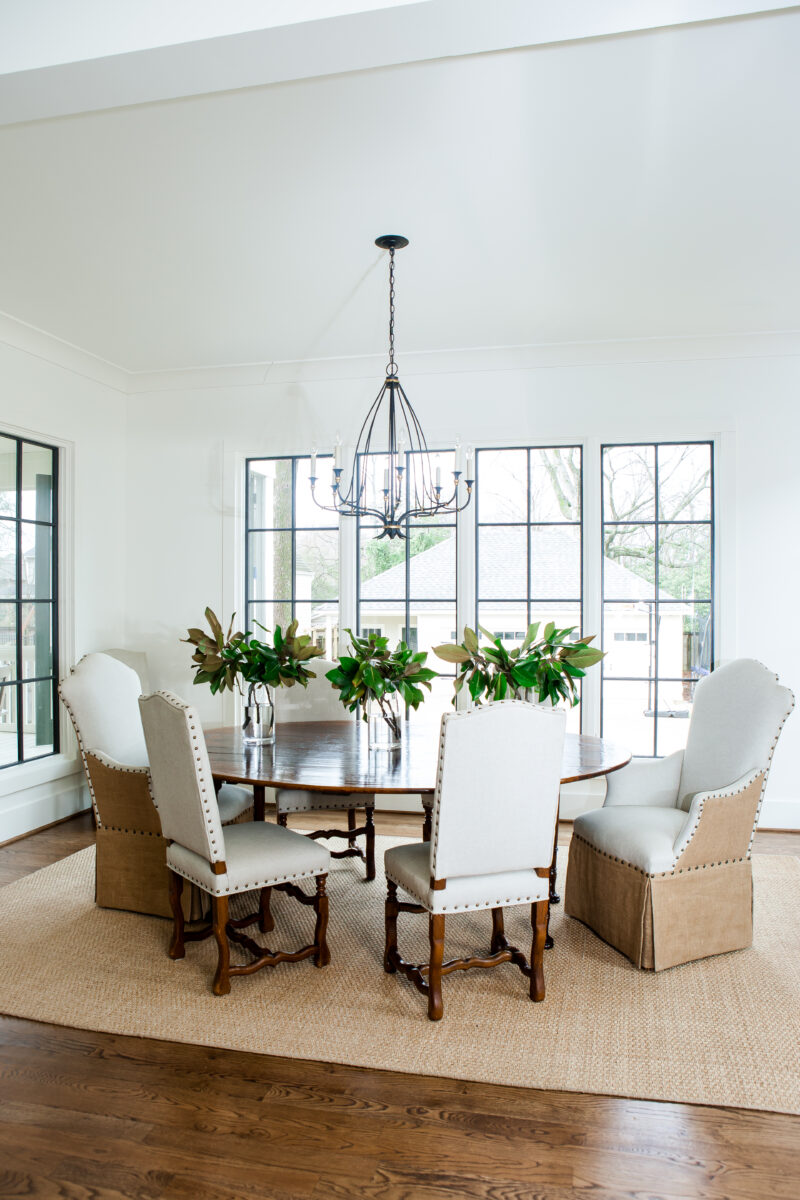 Screened-in Porch: A Serene Spot
Beyond the living room awaits the elegant screened-in porch, where the green backyard meets luxurious relaxation. This well-appointed outdoor space is perfect for entertaining guests, experiencing the Alabama breeze, and enjoying the friendly Homewood surroundings.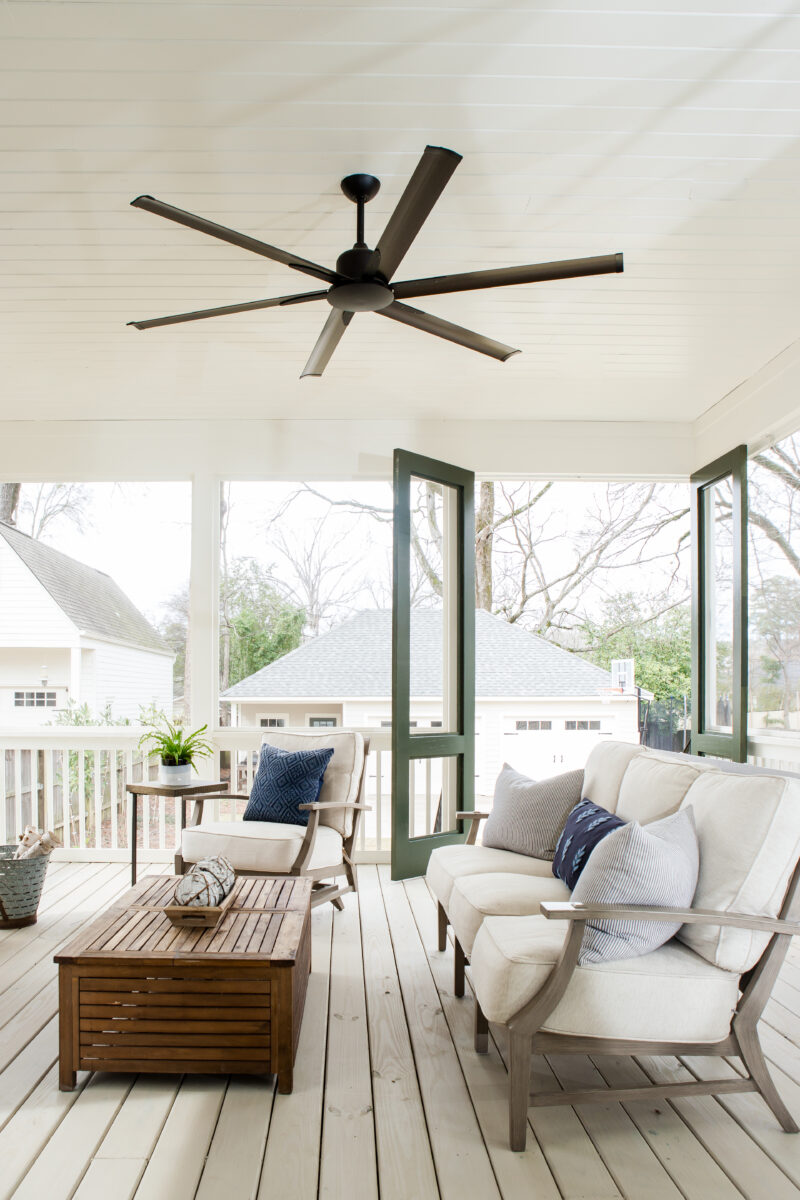 Primary Suite & Bathroom: An Oasis of Luxury
The master bathroom is a sanctuary of luxury and refinement, featuring white oak inset cabinets. The marble countertops and hexagon floors add a touch of elegance to the space, while the mix of polished nickel plumbing and brass hardware and lighting create a harmonious blend of modern and classic elements.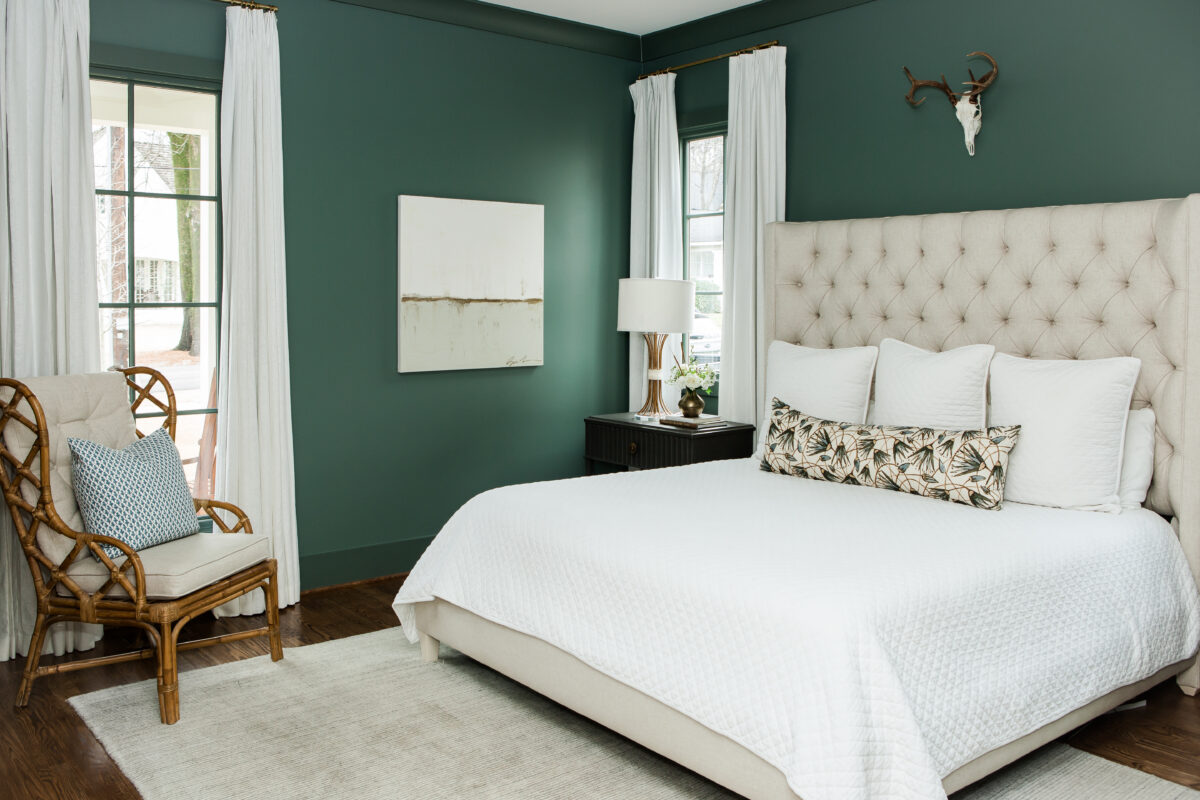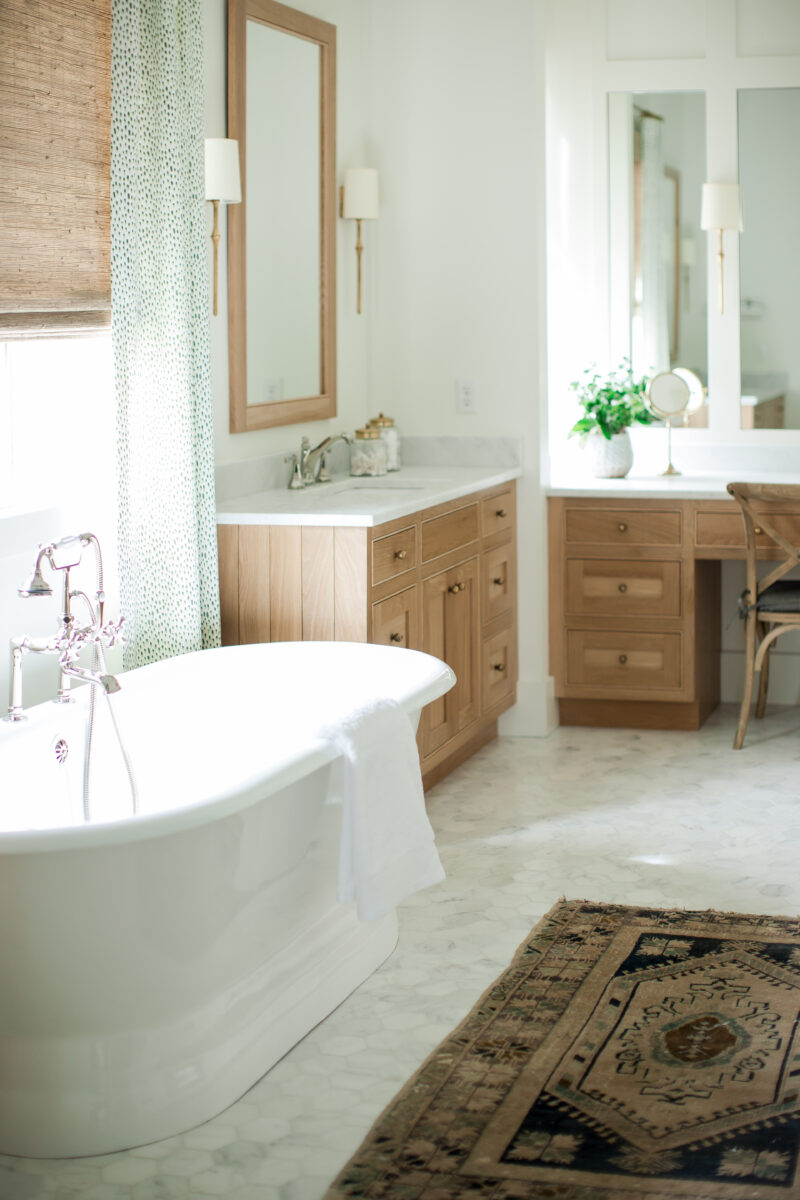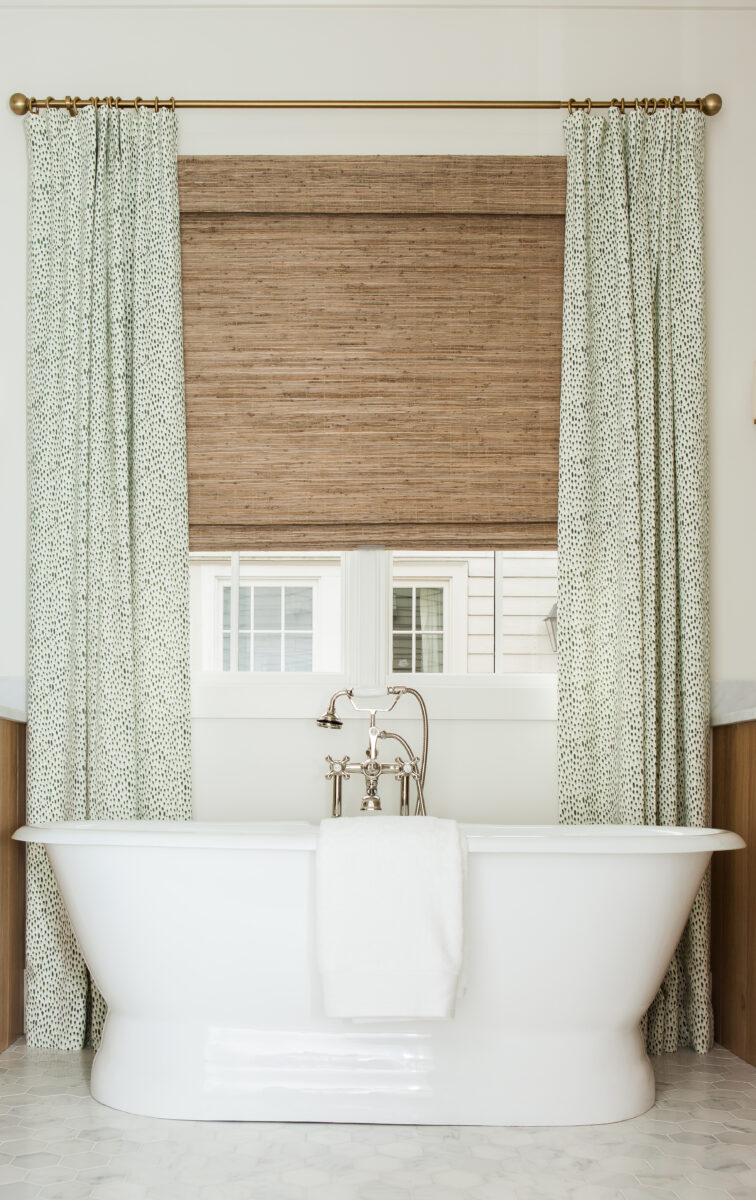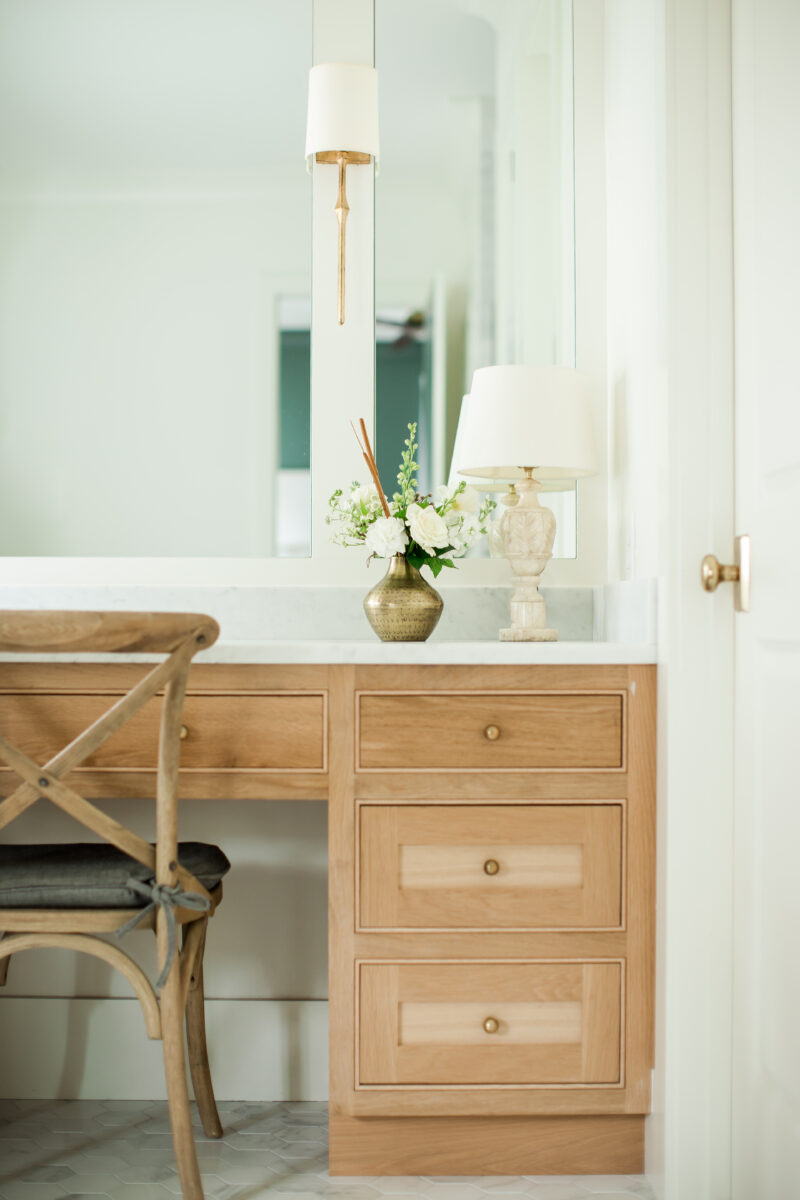 Powder Room: Effortless Elegance
Even the powder room in this custom build features effortless elegance. With a green-gray wallpaper lending a touch of sophistication, the reeded cabinet with a curved-cut marble countertop becomes a statement piece, elevating the powder room's overall aesthetic.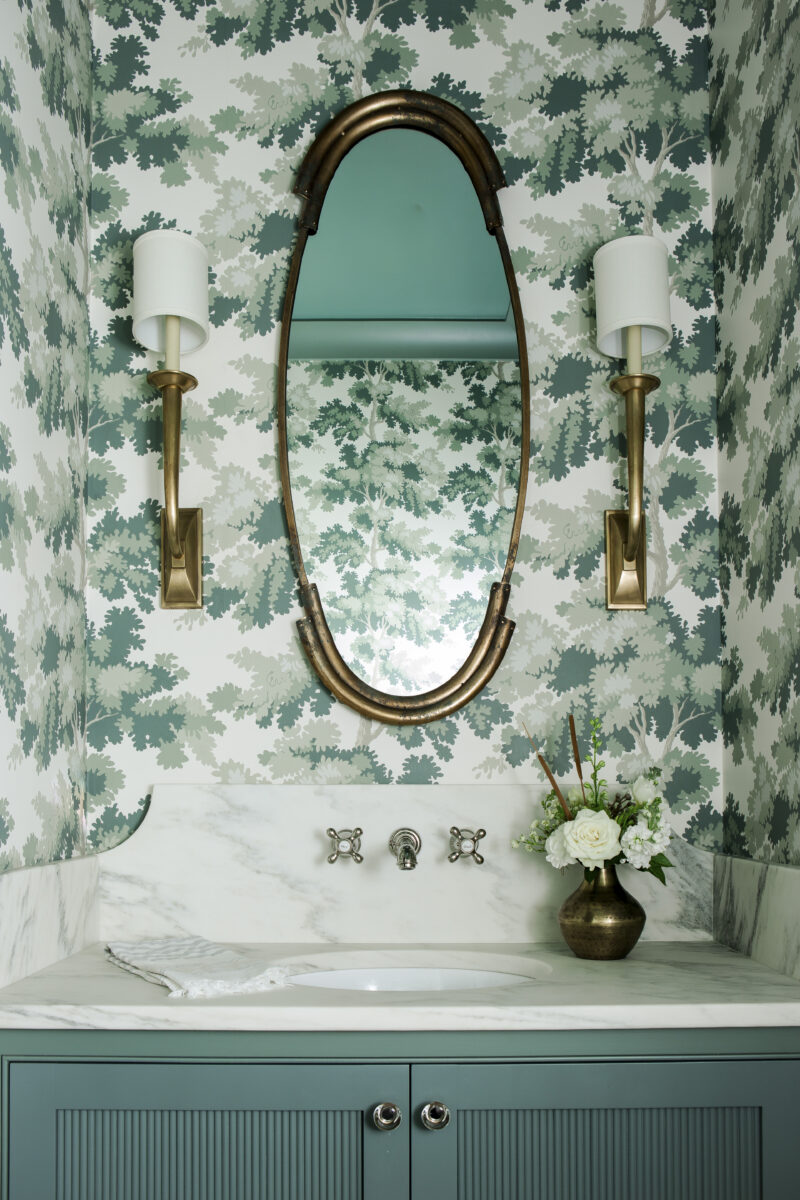 With over 20 years of experience building custom homes, Twin Construction has a keen eye for design and detail. Working with our plan designers and interior designers, you can build your custom home with a timeless, elegant appeal. Interested in the next steps? Contact us for more information.