Dreaming of a coastal getaway where breathtaking views of the Gulf of Mexico meet the serene white sands of Santa Rosa Beach, Florida? Explore our recent custom build located in Grayton Beach, Florida. This spacious 30a beach house, featuring 8 bedrooms and 8.5 bathrooms, is the ultimate haven for relaxation and entertainment.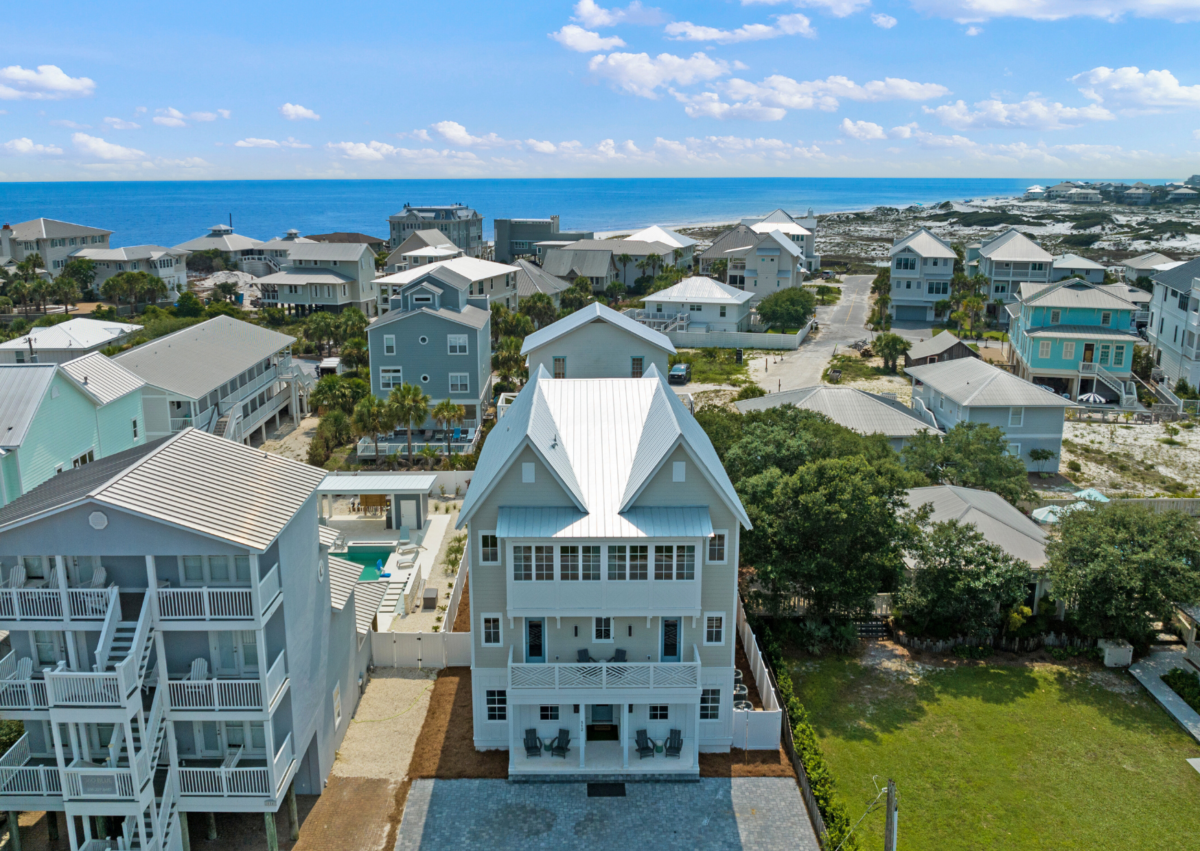 Coastal Elegance on the Outside
As you approach the beach house, you'll be captivated by its coastal charm. The exterior is designed with sleek gray lap siding designed to endure through coastal weather conditions. The white trim beautifully complements the gray siding, adding a touch of coastal elegance to the overall look. This inviting facade perfectly blends into the surrounding Grayton Beach neighborhood and the natural beauty of Florida's Emerald Coast.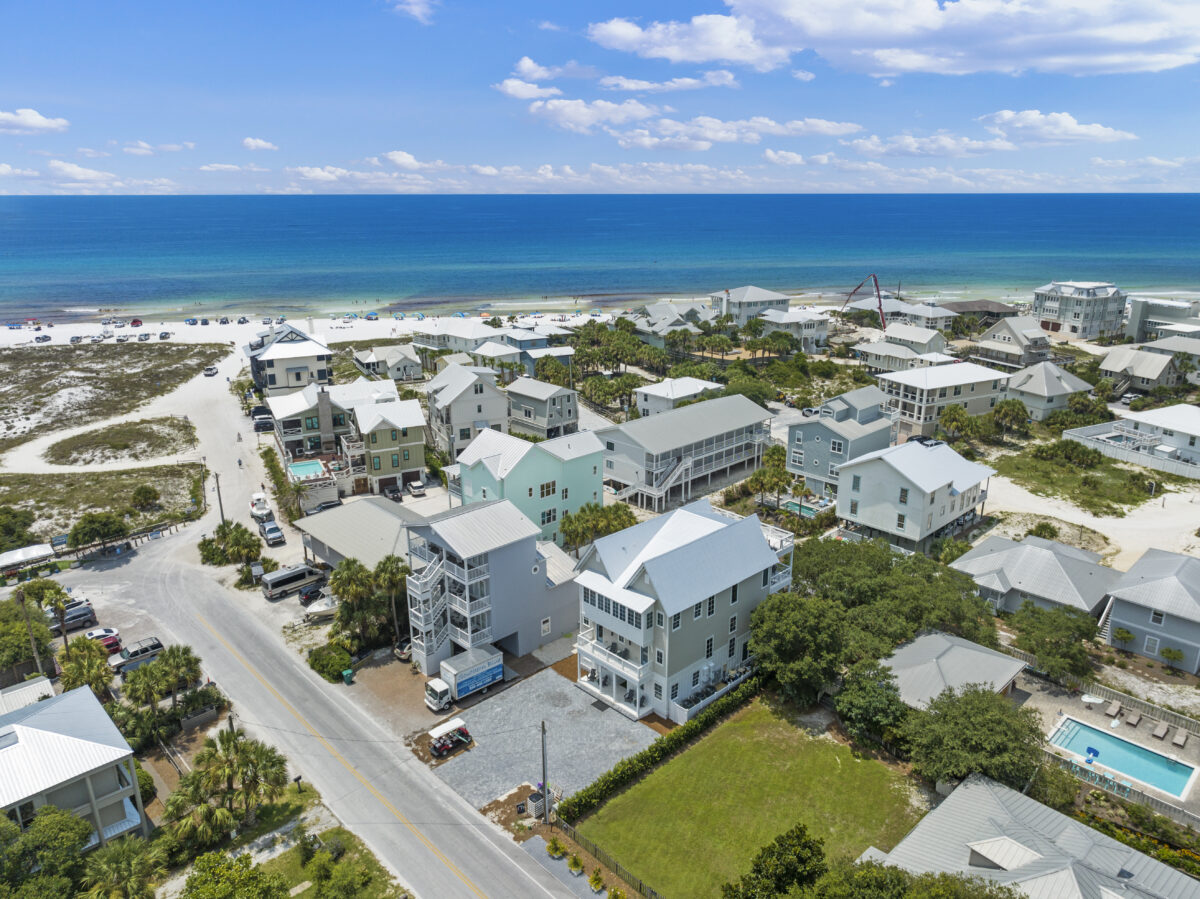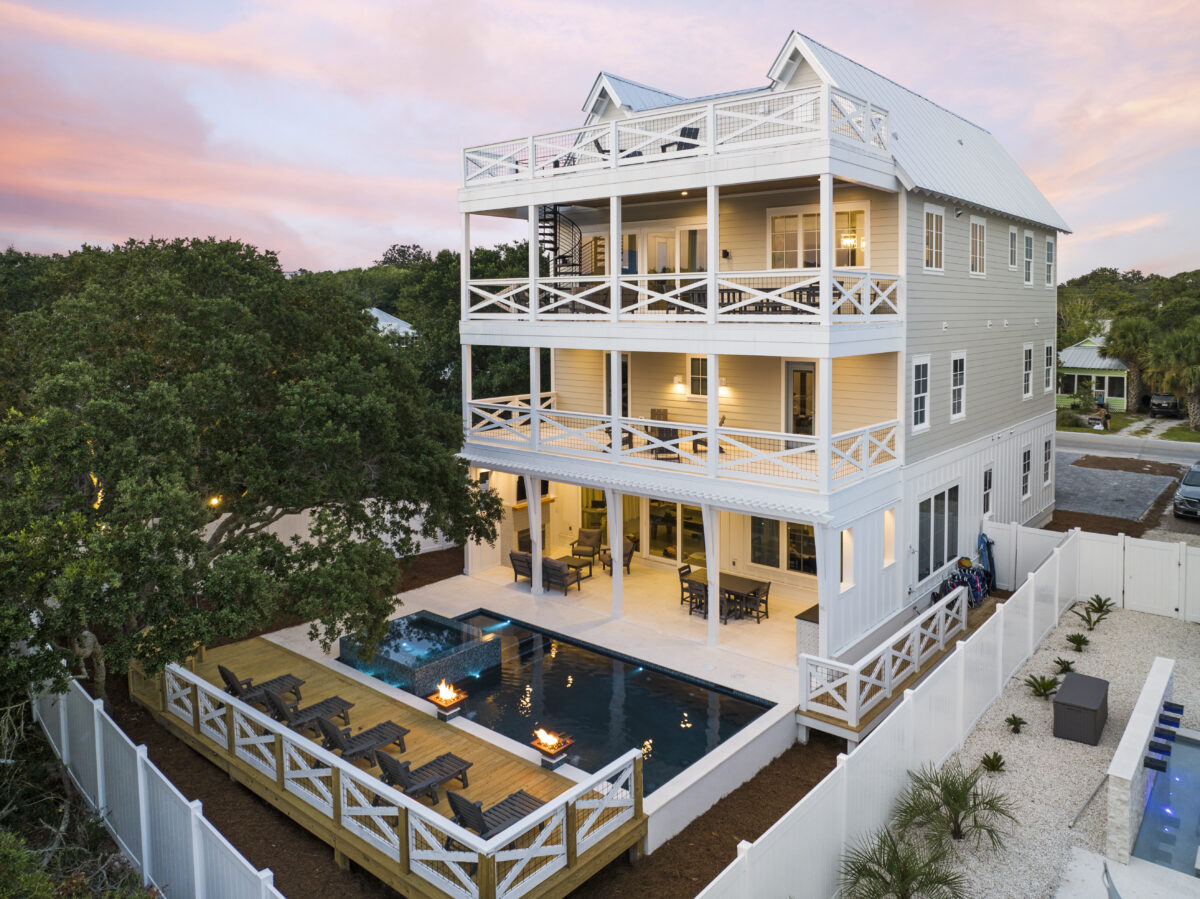 Luxurious Living Spaces
Inside, you'll be greeted by an atmosphere of bright coastal design. The interior is painted in a custom gray color, setting the tone for a relaxed and soothing ambiance throughout the home. The versatile white trim serves as a delightful contrast, adding a timeless appeal to every room.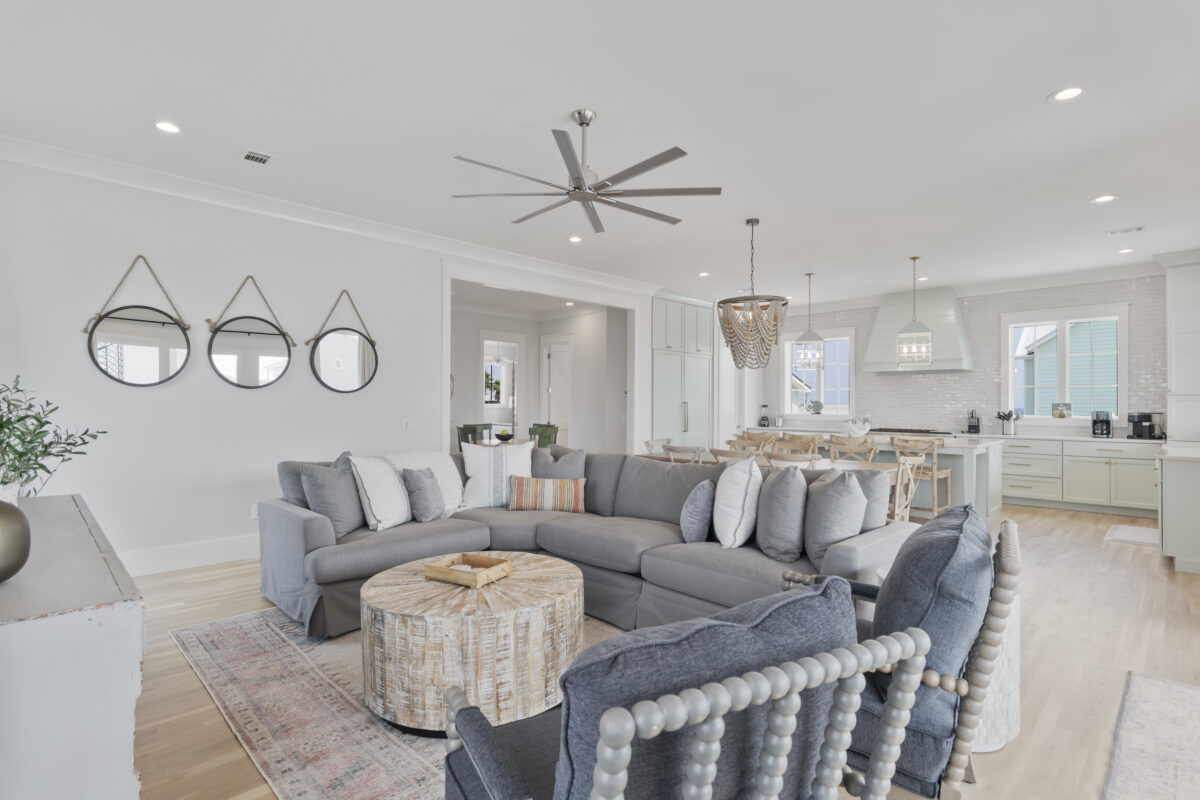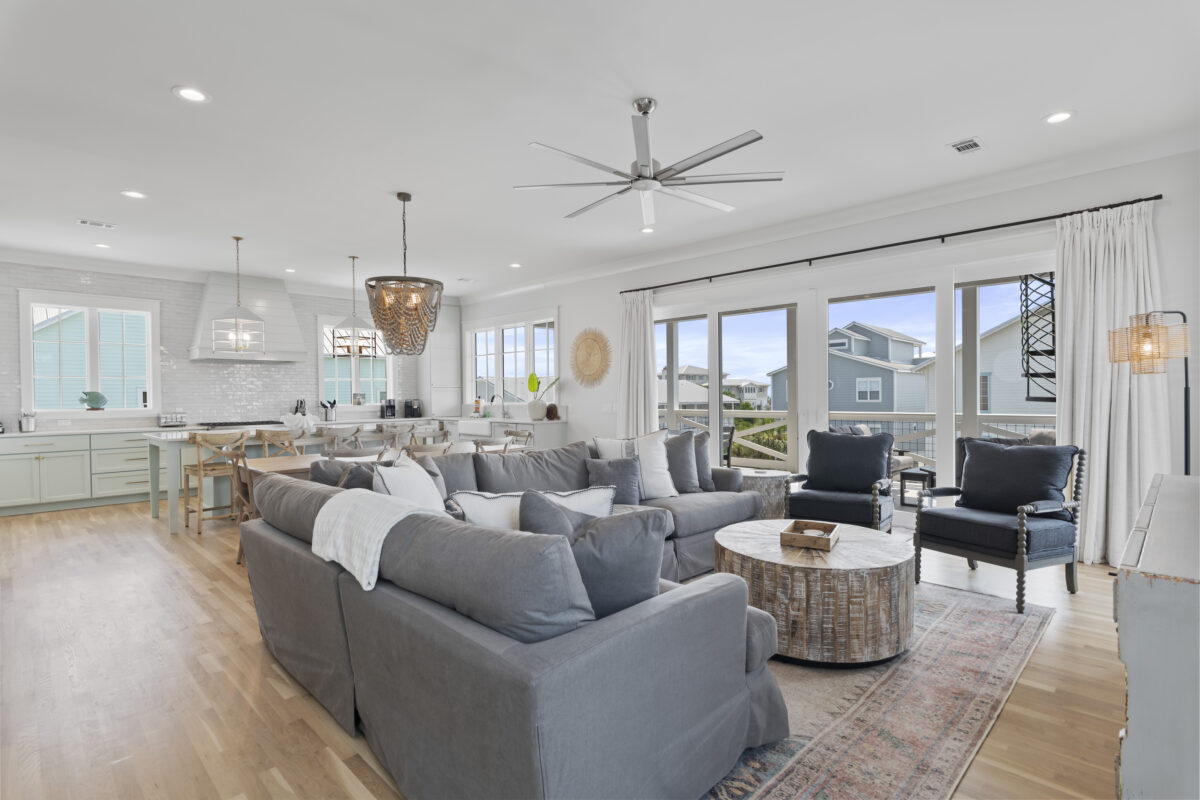 Gourmet Kitchen
The heart of any house is its kitchen, and this beach home is no exception. The gourmet kitchen is painted in a captivating green-blue custom color that evokes the calming hues of the ocean. The combination of custom-colored cabinets and luxurious quartz countertops creates visual interest that both residents and guests will adore. The large kitchen island not only provides ample space for meal preparation but also doubles as a gathering spot for entertaining.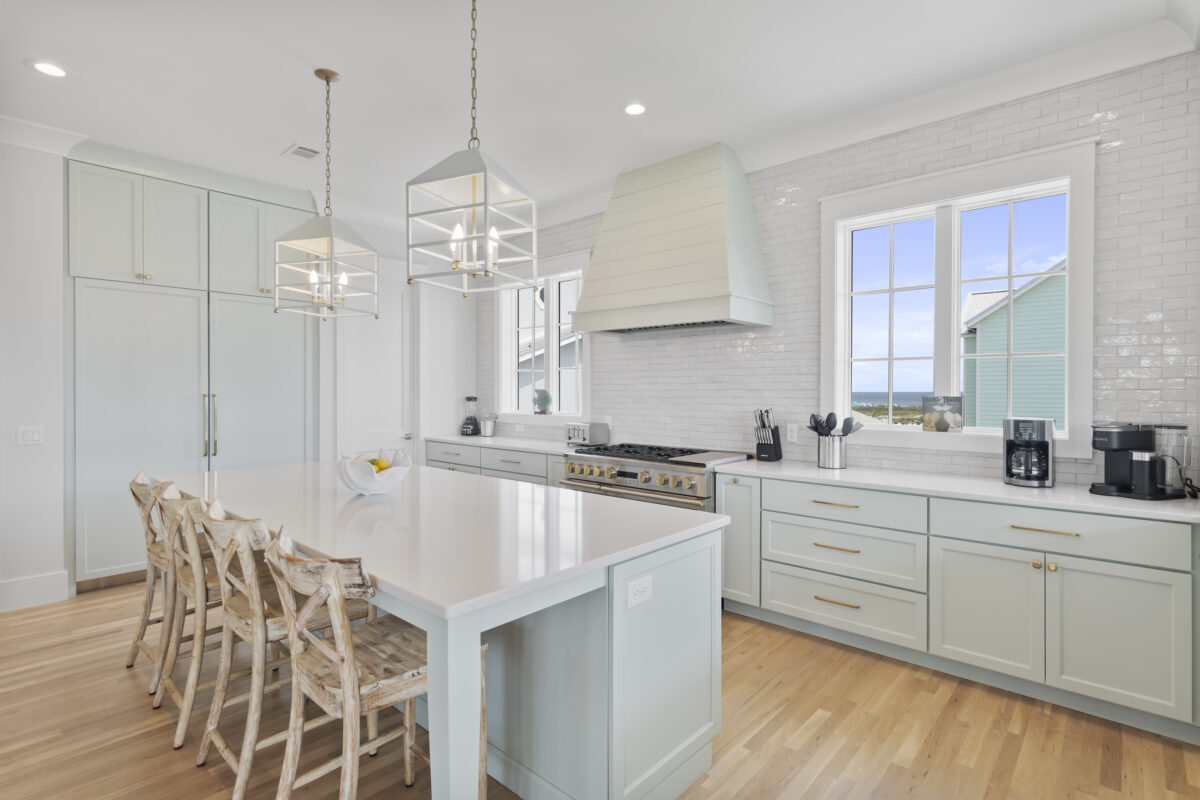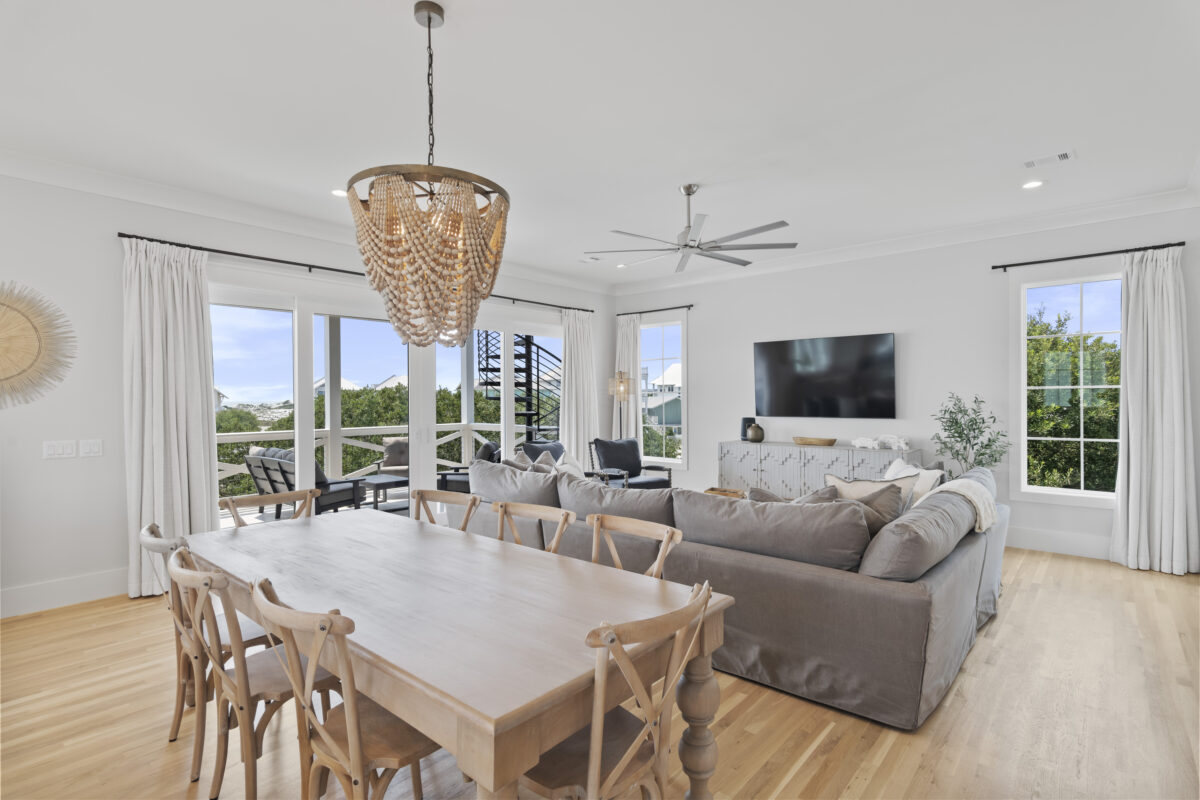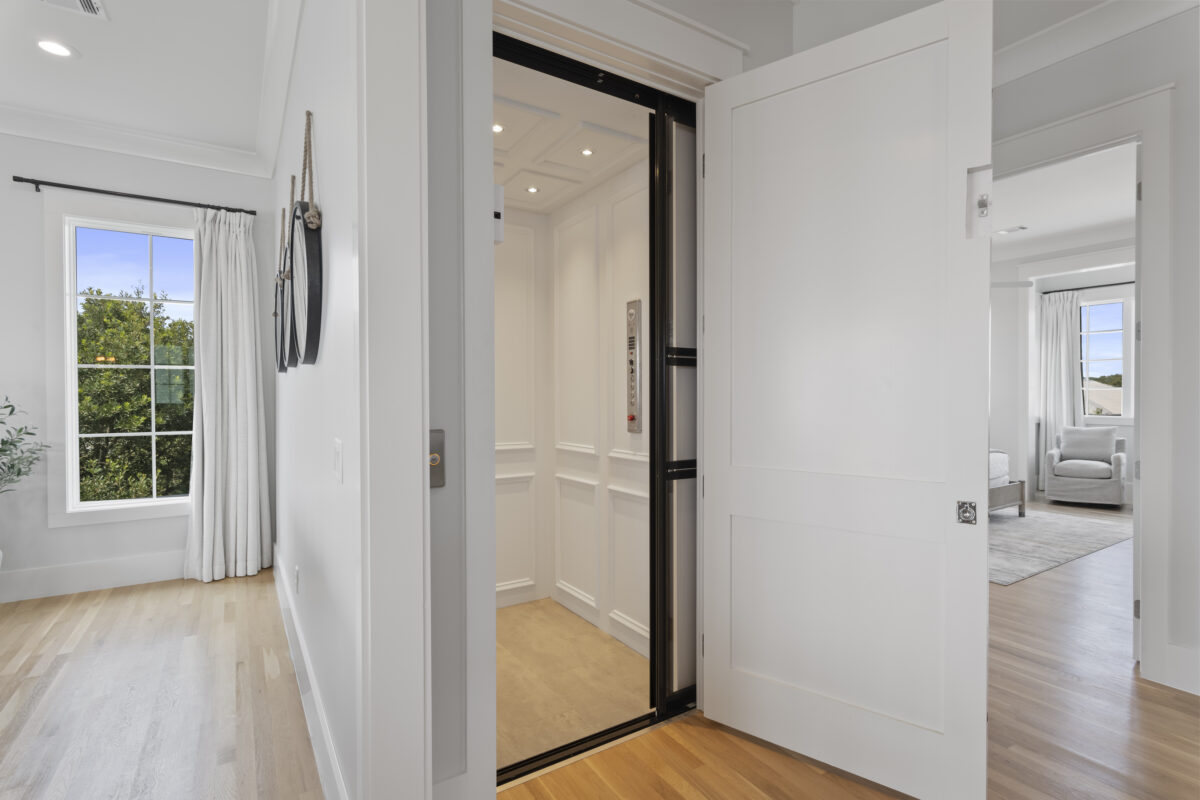 Bathrooms with Coastal Charm
Each bathroom in this coastal retreat is unique and designed with detail and creativity. The bathrooms feature tile patterns in mesmerizing shades of blue and white, using hex and penny tile shapes. Each bedroom in this home has an accompanying ensuite bathroom for privacy and comfort.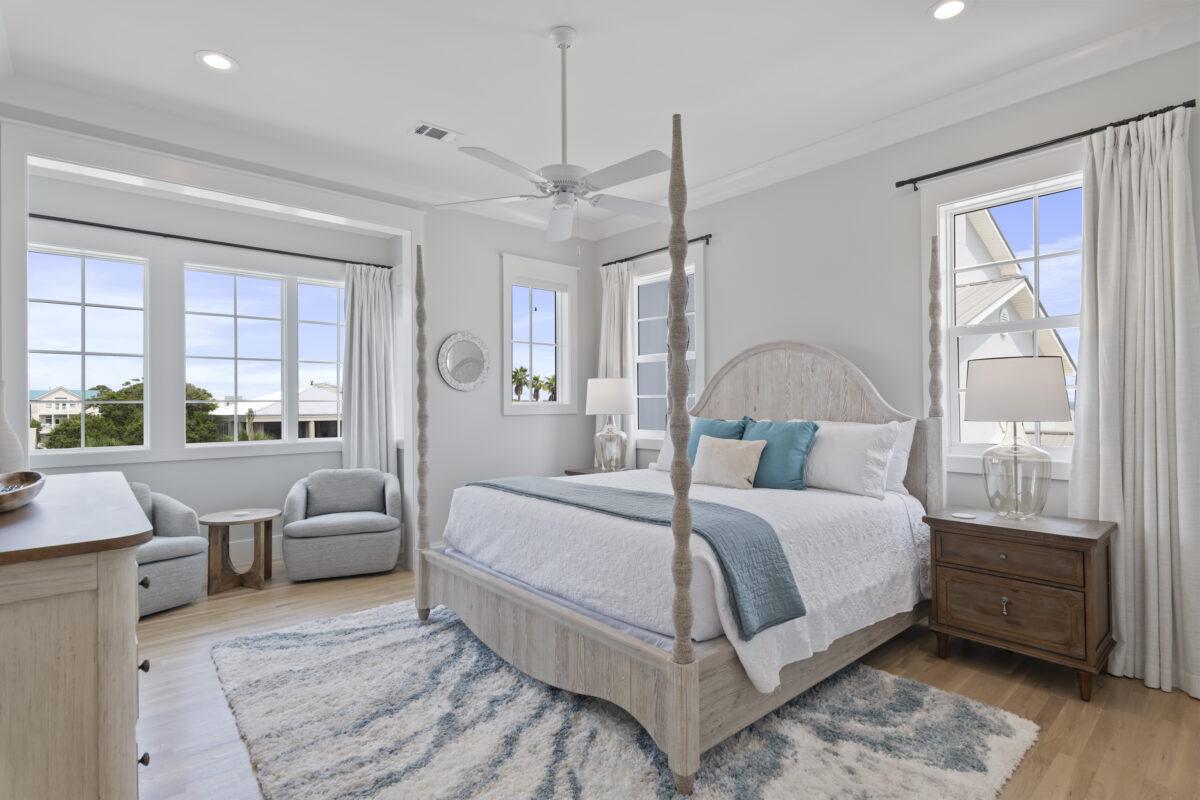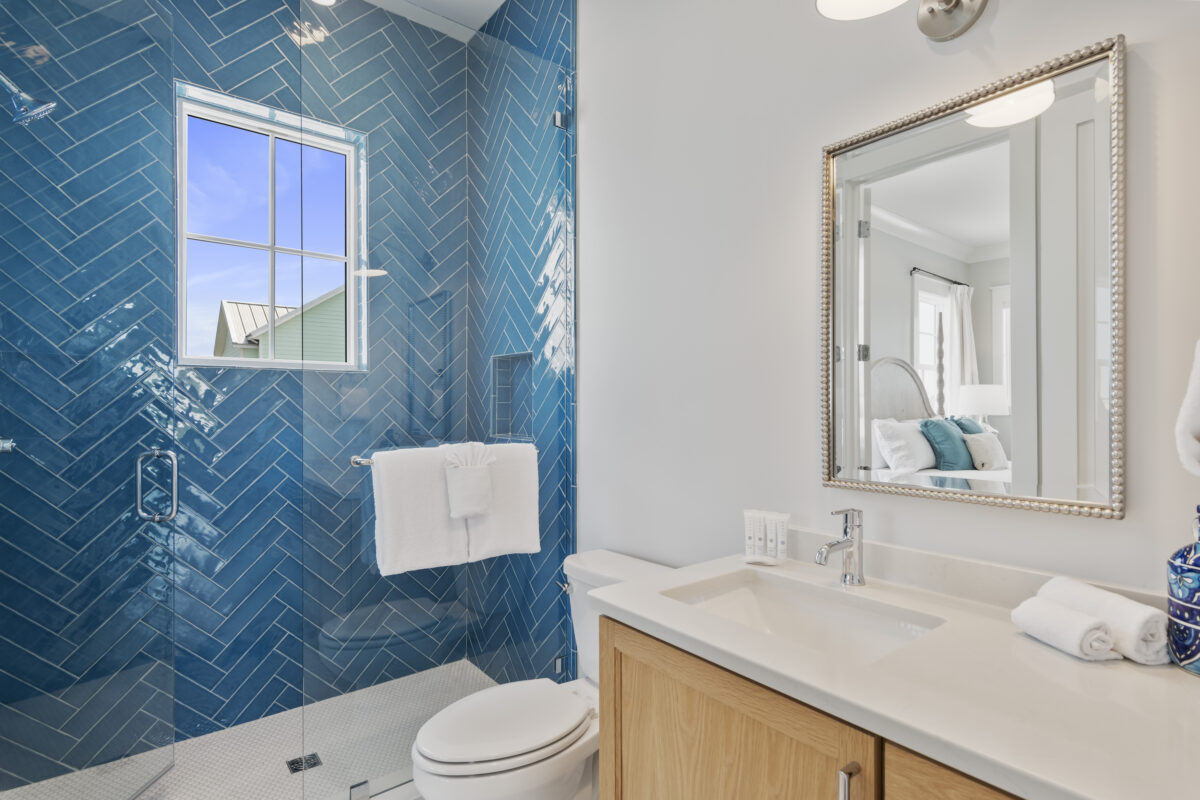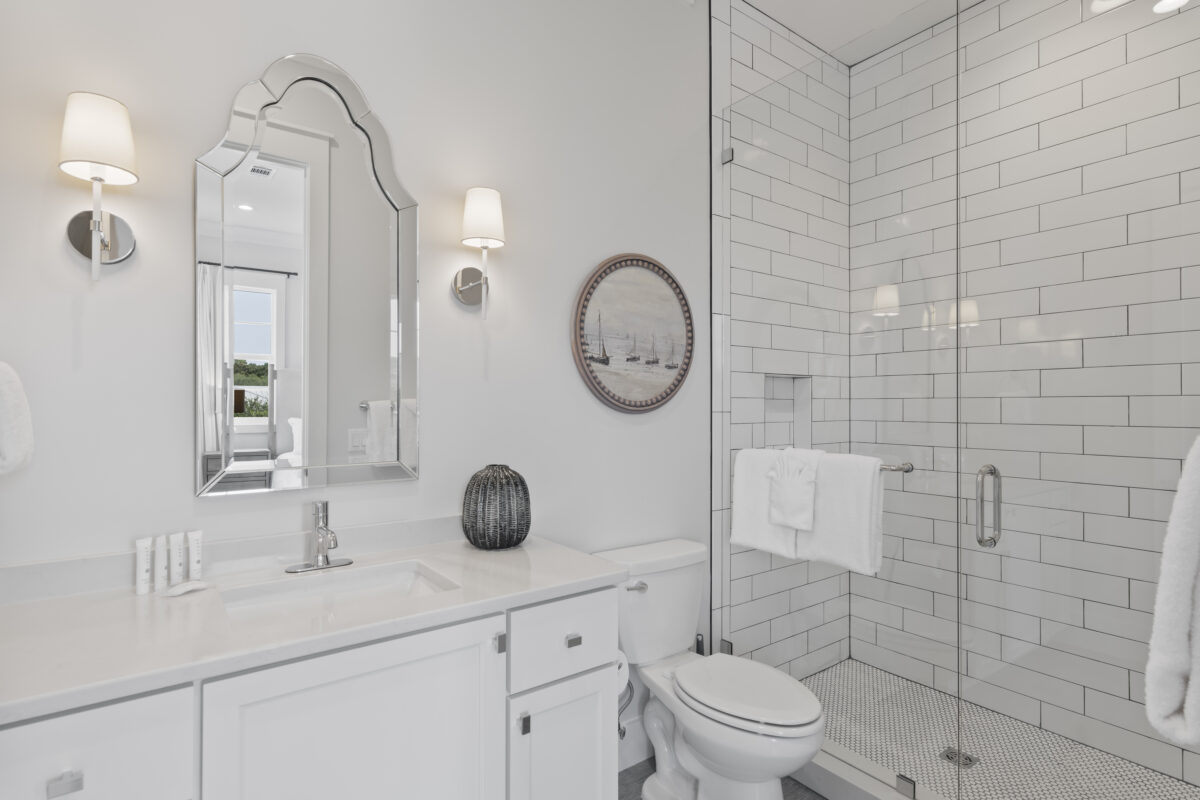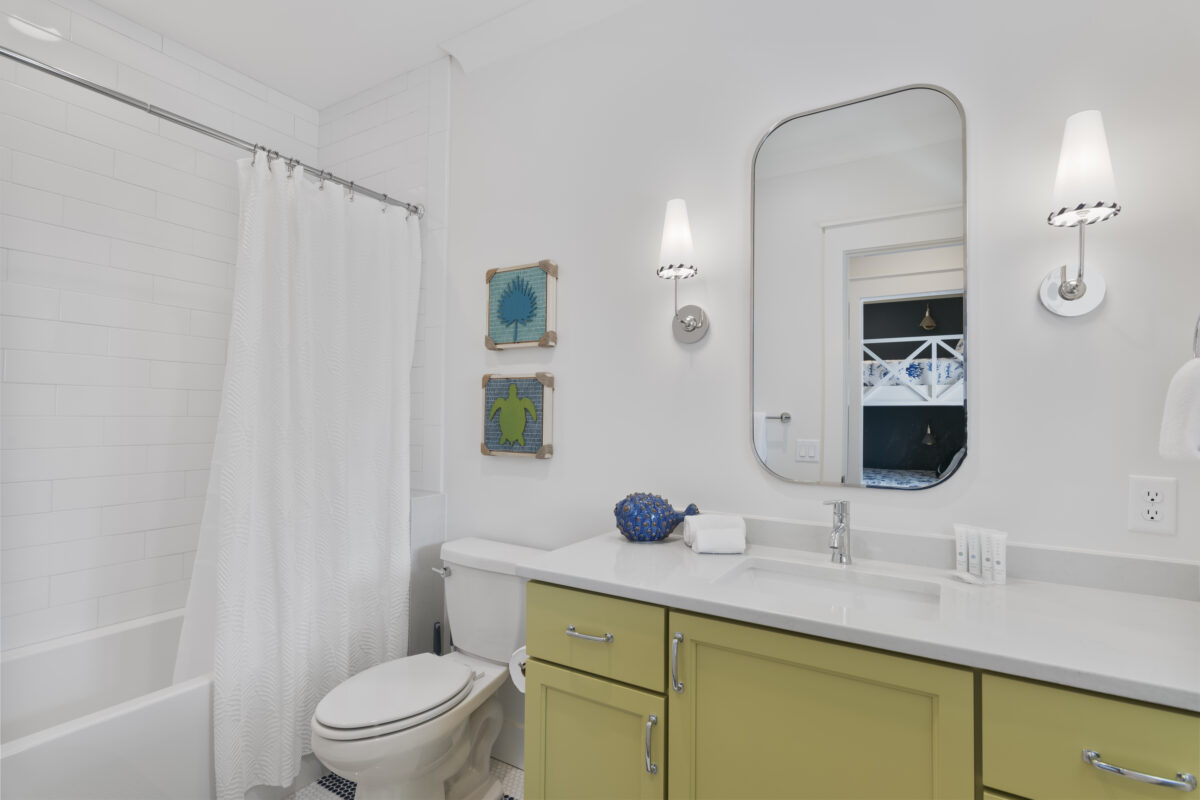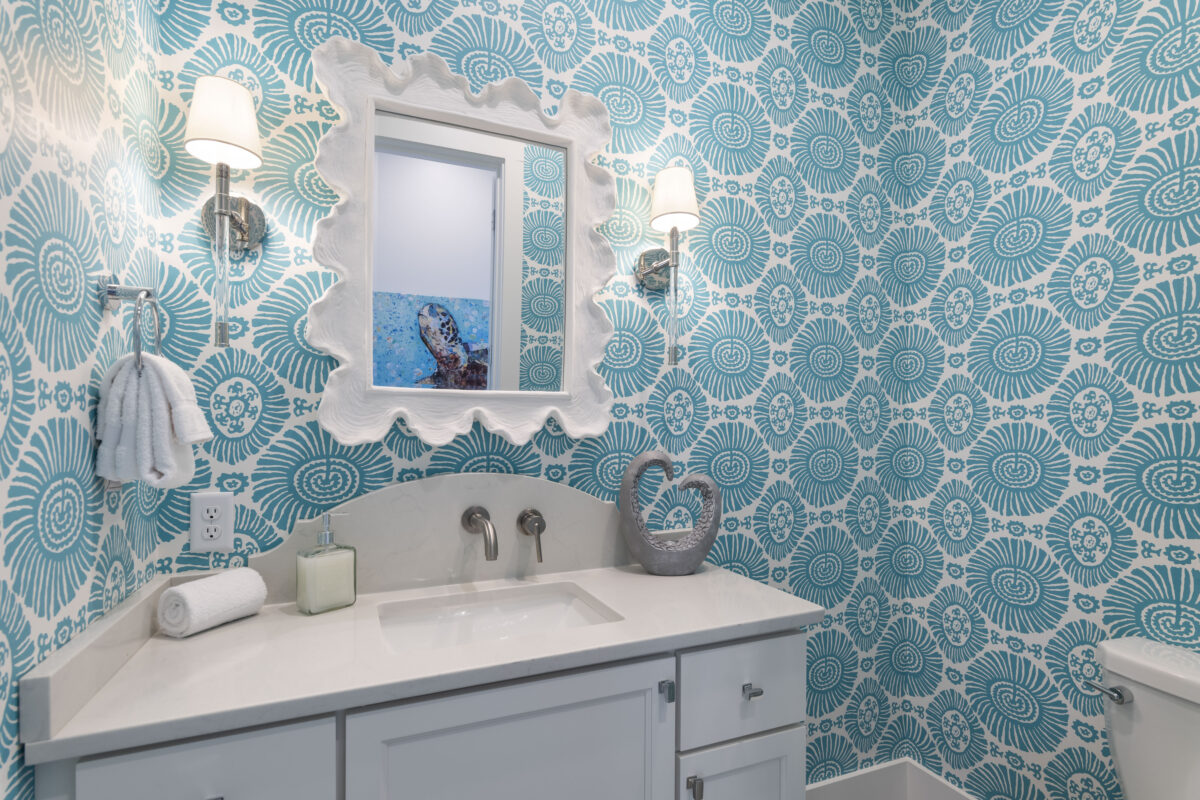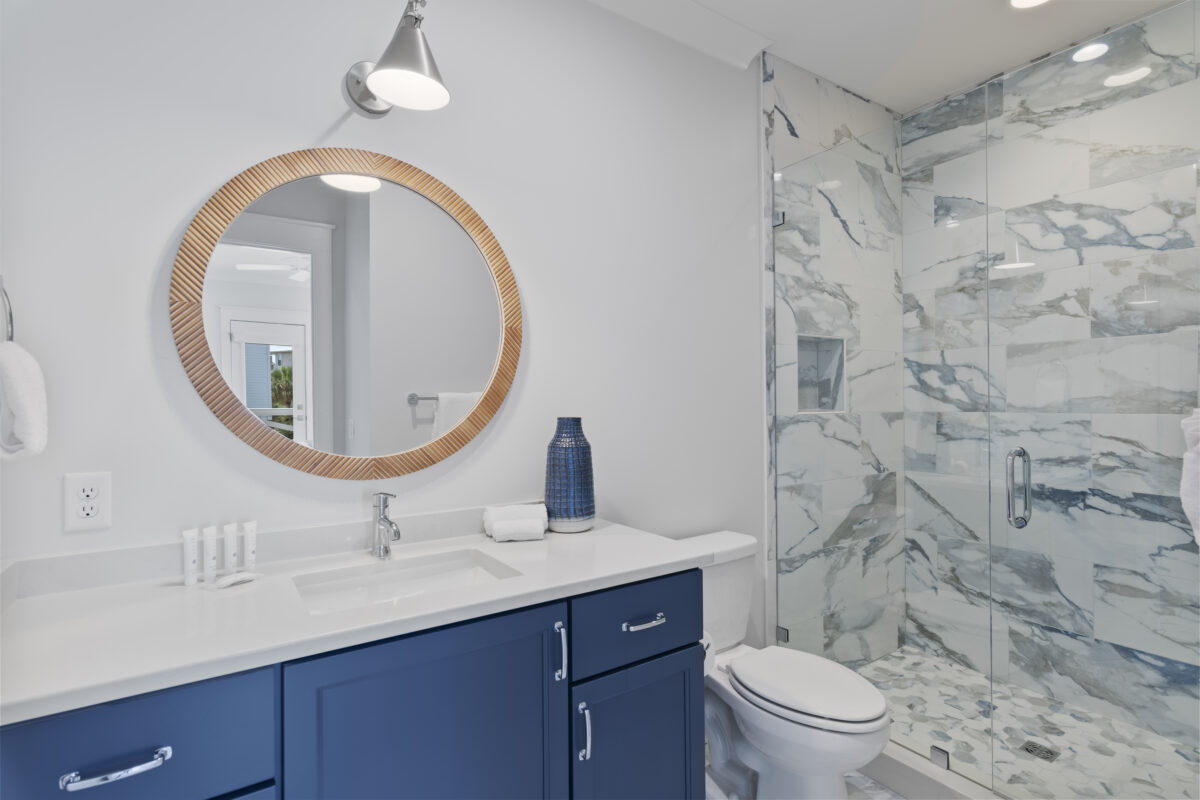 Kids' Accommodation
This modern coastal home is also designed to cater to large families and groups. This home features two bunk rooms, perfect for kids.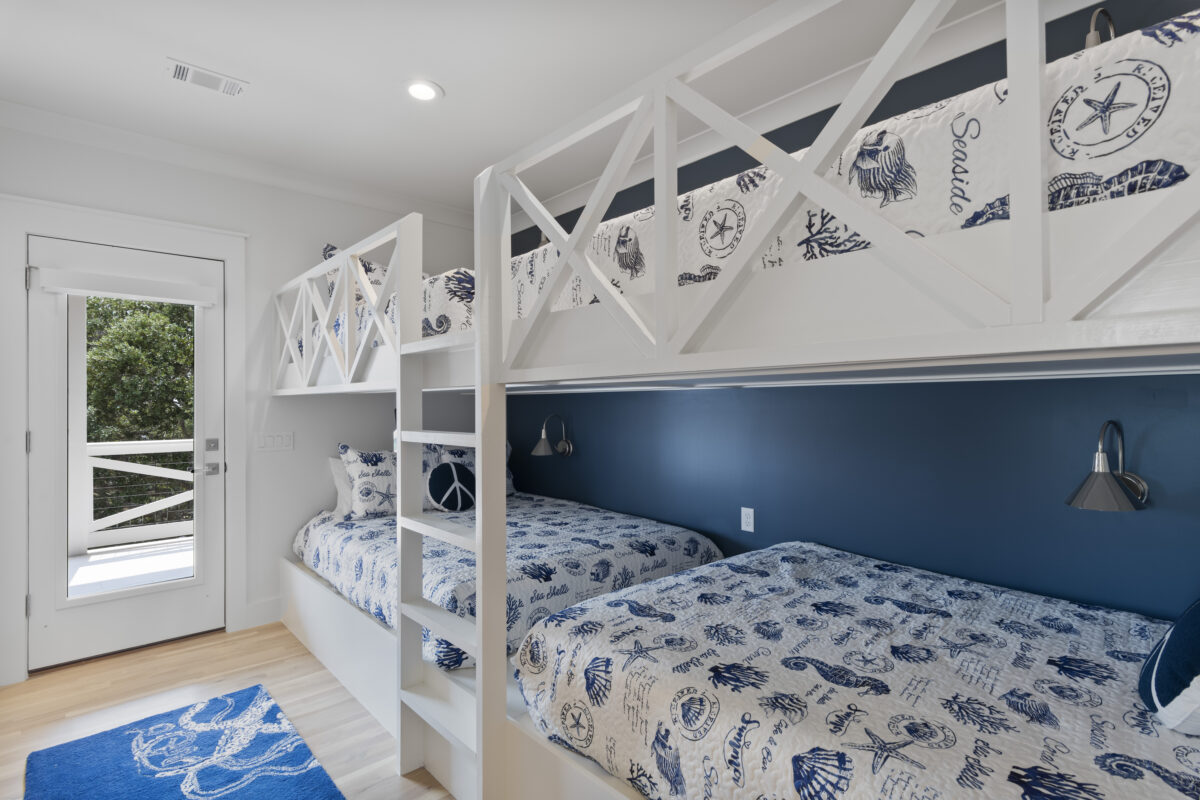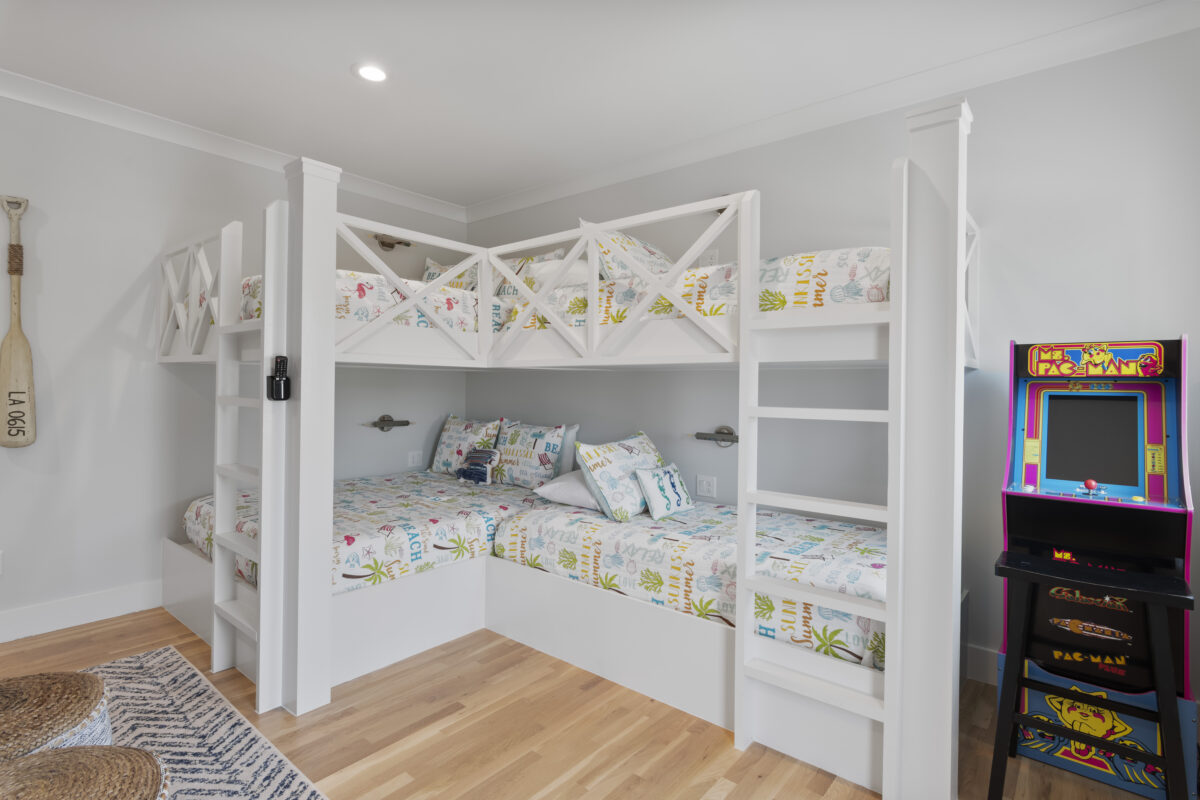 Outdoor Oasis with Gulf Views
The highlight of this Grayton Beach modern coastal home is undoubtedly its outdoor oasis. Multiple decks on each level surround the inviting pool, creating a seamless transition between the interiors and the stunning Gulf views. Whether you're enjoying the coastal breeze, or simply admiring the breathtaking sunsets, the pool deck is the perfect spot to soak in the natural beauty of the Emerald Coast.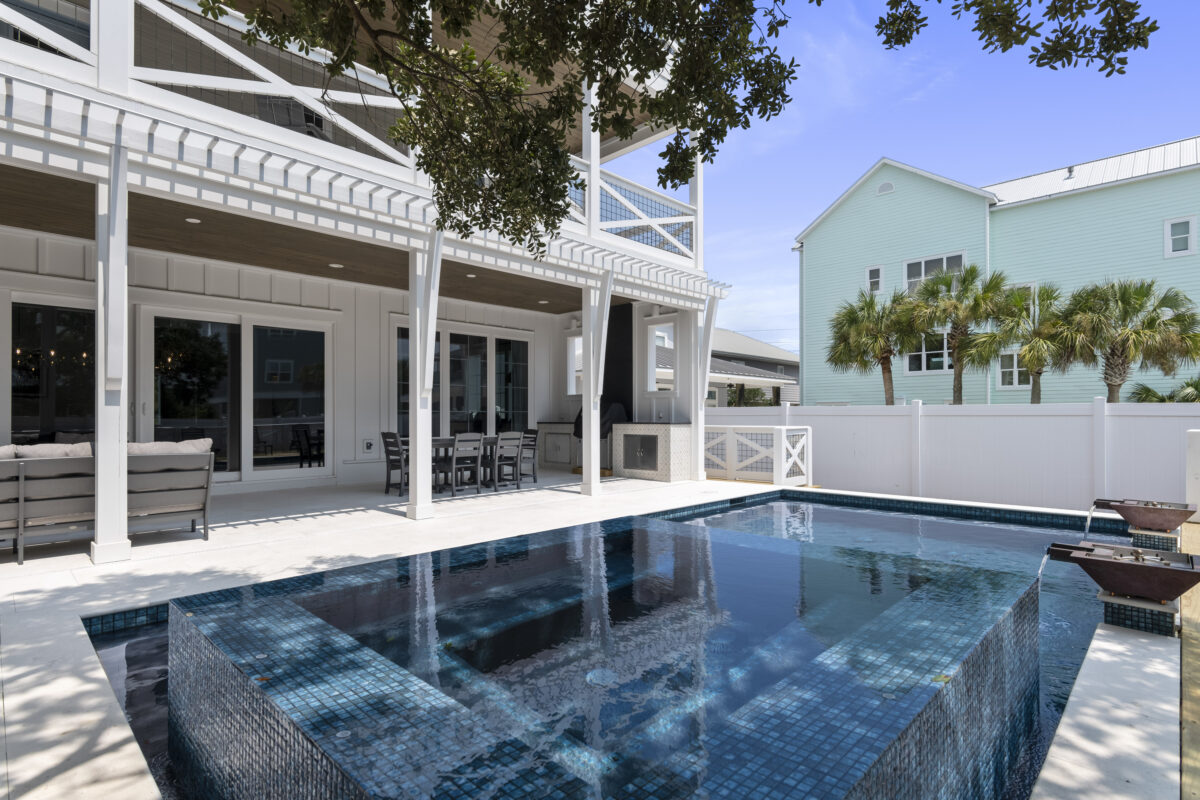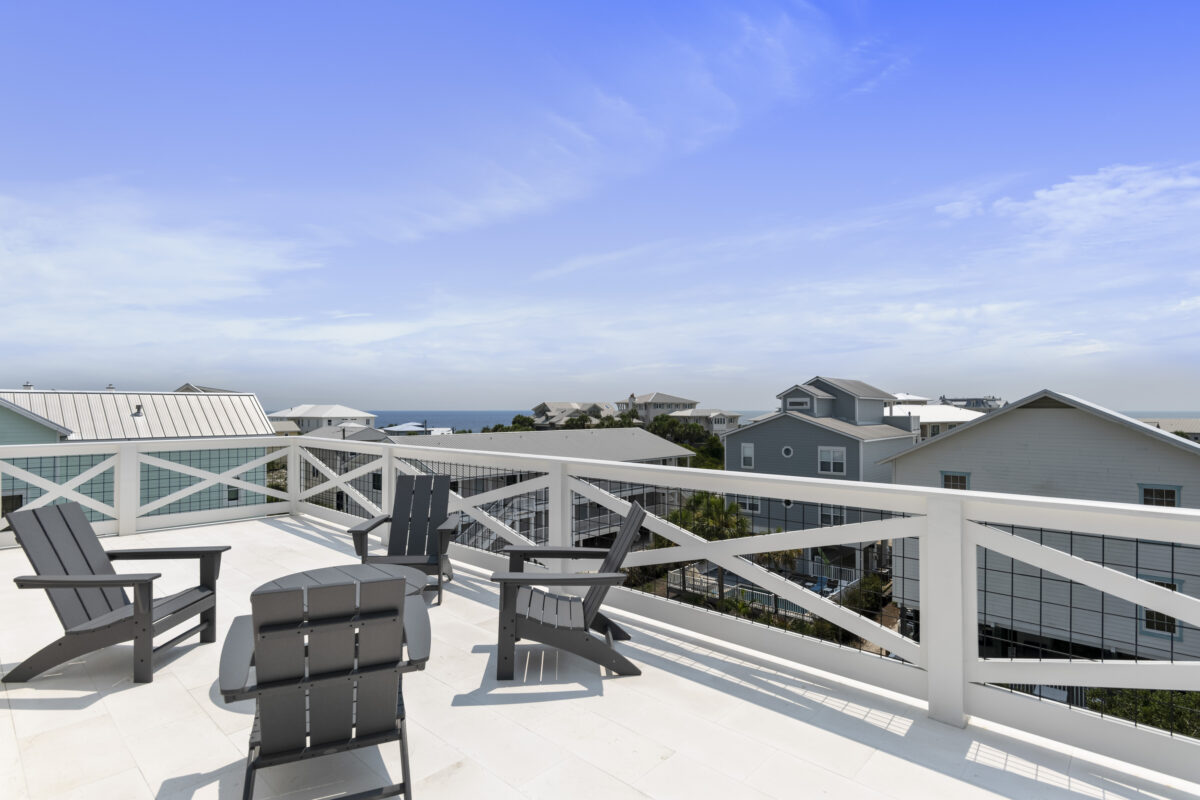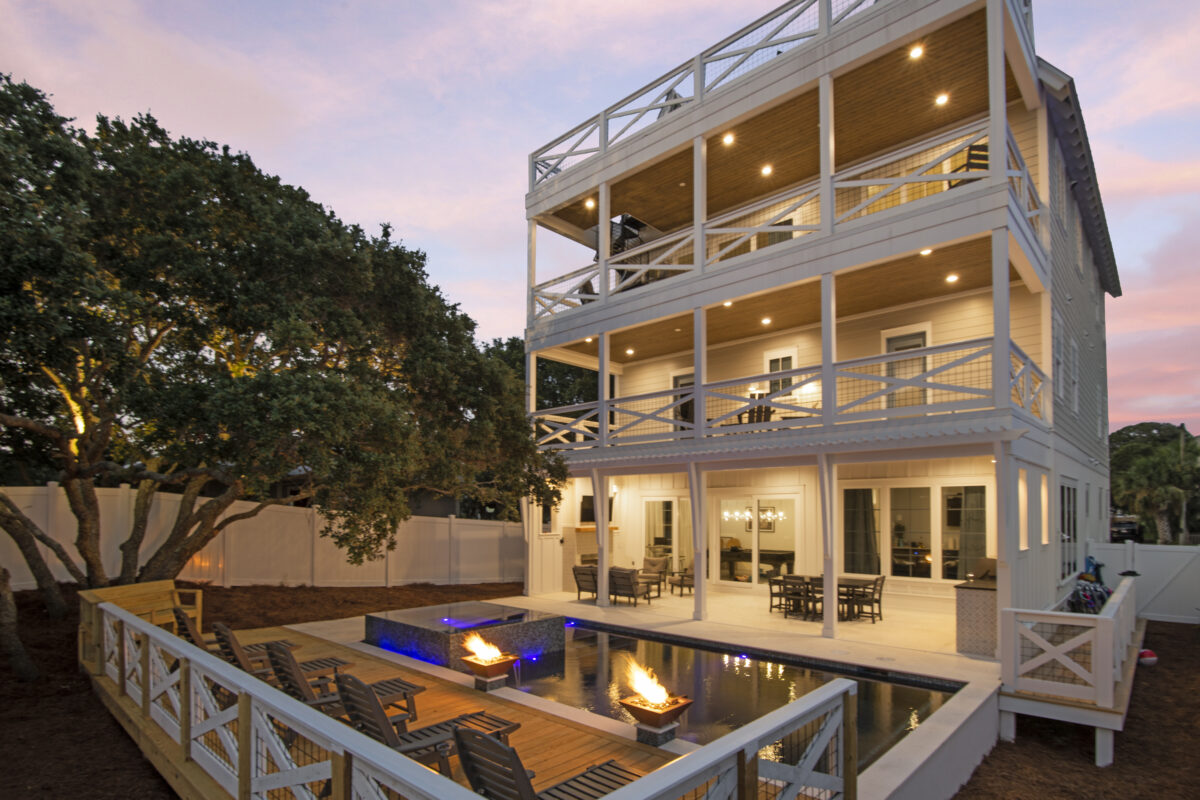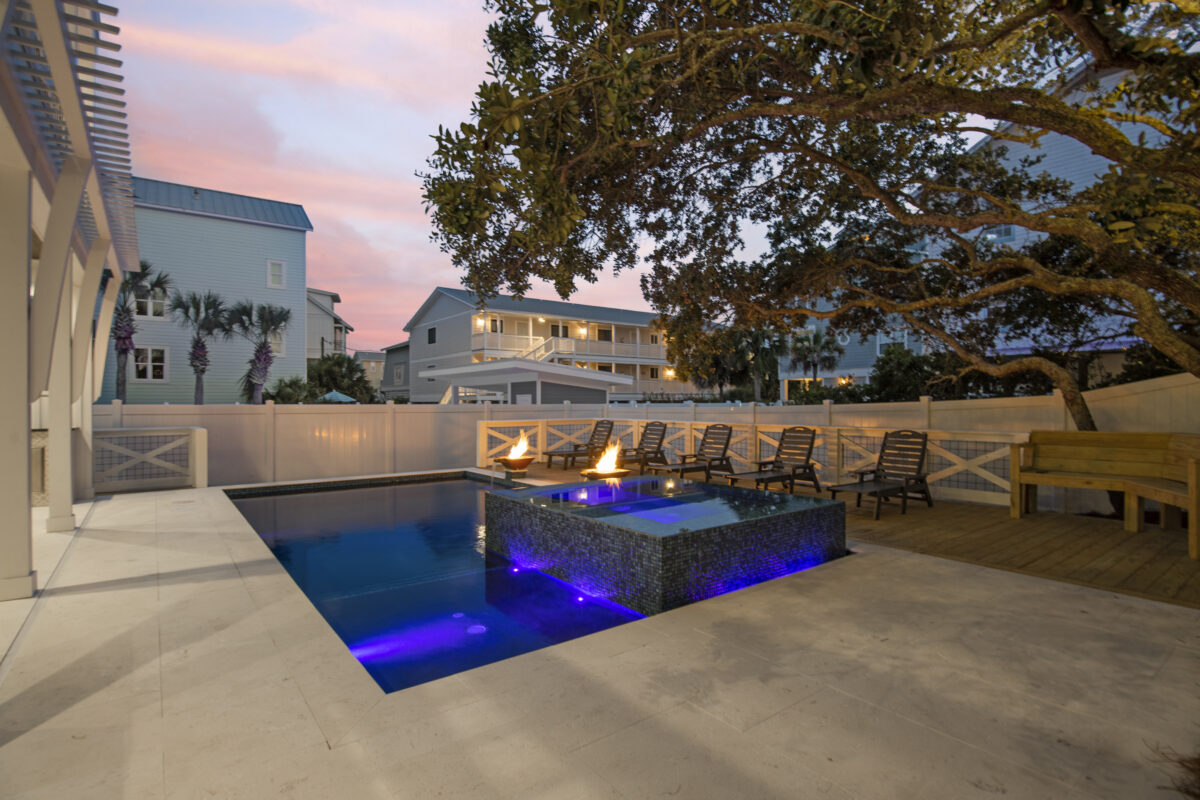 A Custom-Built Coastal Paradise
From its sophisticated architecture to thoughtfully designed living spaces, this home has been curated to create a haven of relaxation and entertainment. If you are looking to build your next custom home in the 30A area, we'd love to hear from you! Contact us and tell us about your next project.