Our Twin designers have to take one main thing into consideration when creating rooms for children…their ever-changing taste. They typically start with a classic base but have the freedom to accessorize with pops of color and touches of trends that accompany the room keeper's age. In time those layers can be updated to align with the child's changing needs.
Florals with Function
This feminine room includes built-ins that give the child a great place to store toys and books. The designer extended the wallpaper into the backdrop of the shelving to add a little extra interest. In between the built-ins sits a beautiful bench adorned with acrylic and brass handles that can be used for seating and additional storage. The bench area could eventually be transformed into a desk area that would be a great place for older kids or guest to do homework.
Handles and knobs: Brandino Brass
Masculine Masterpiece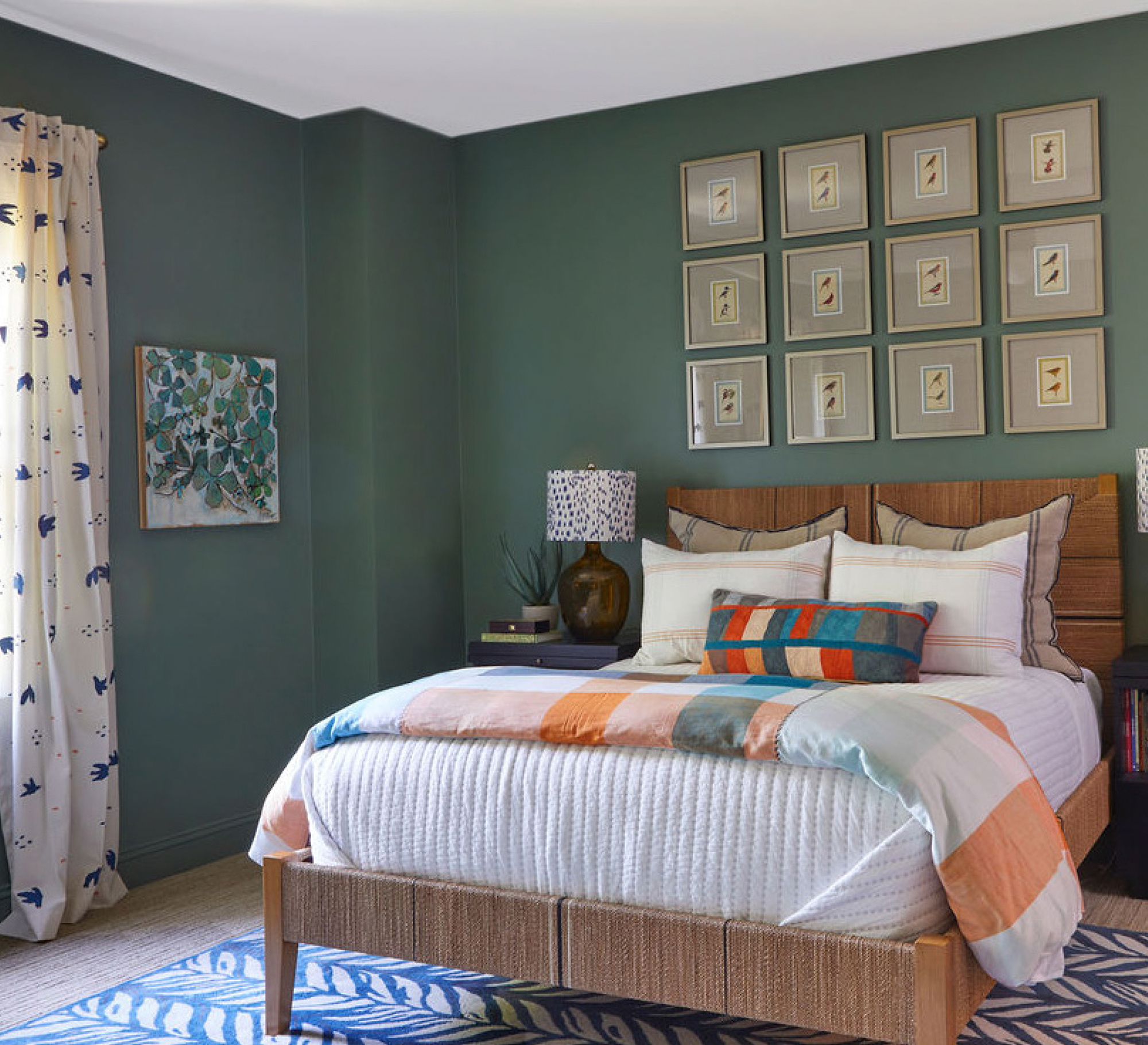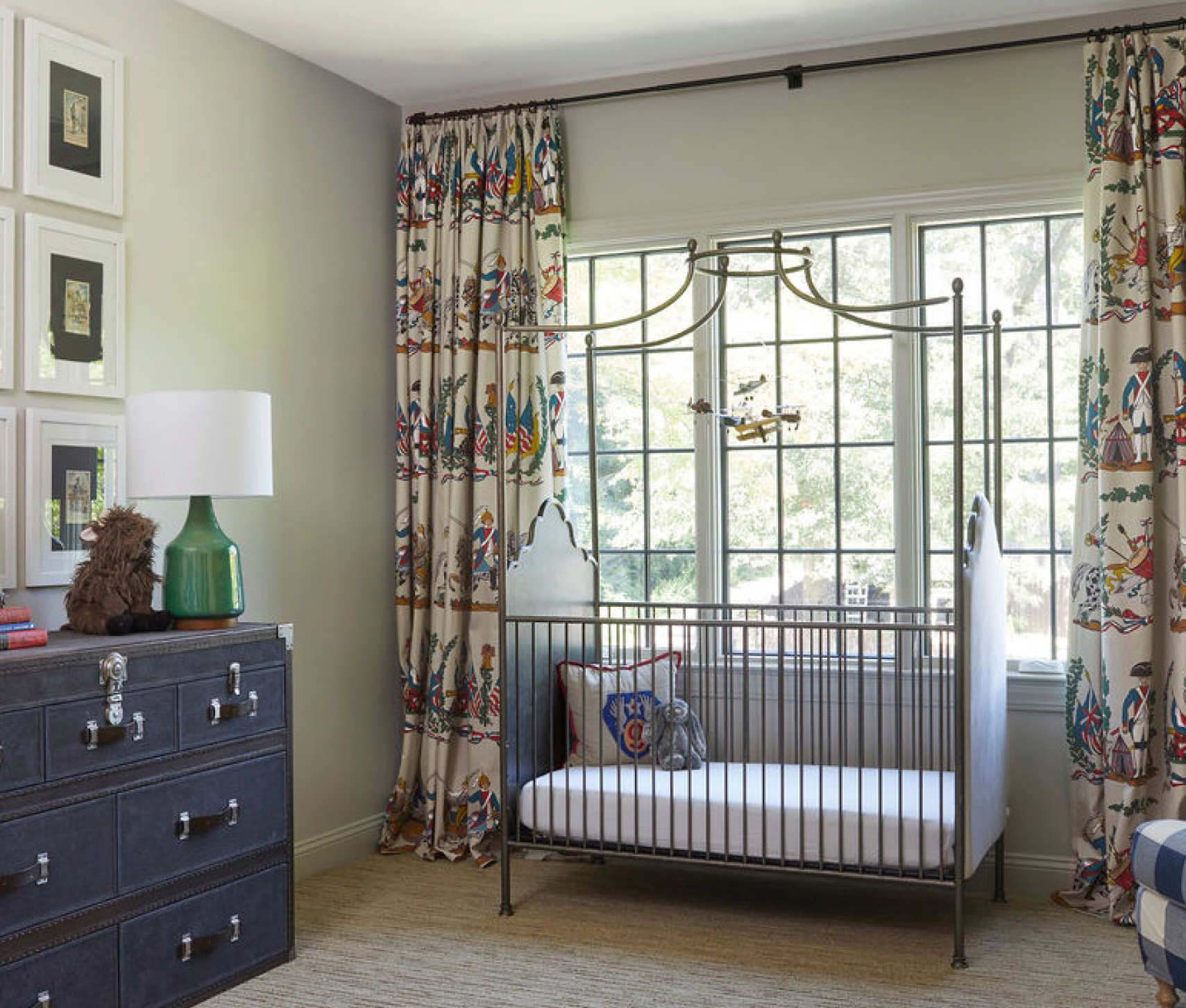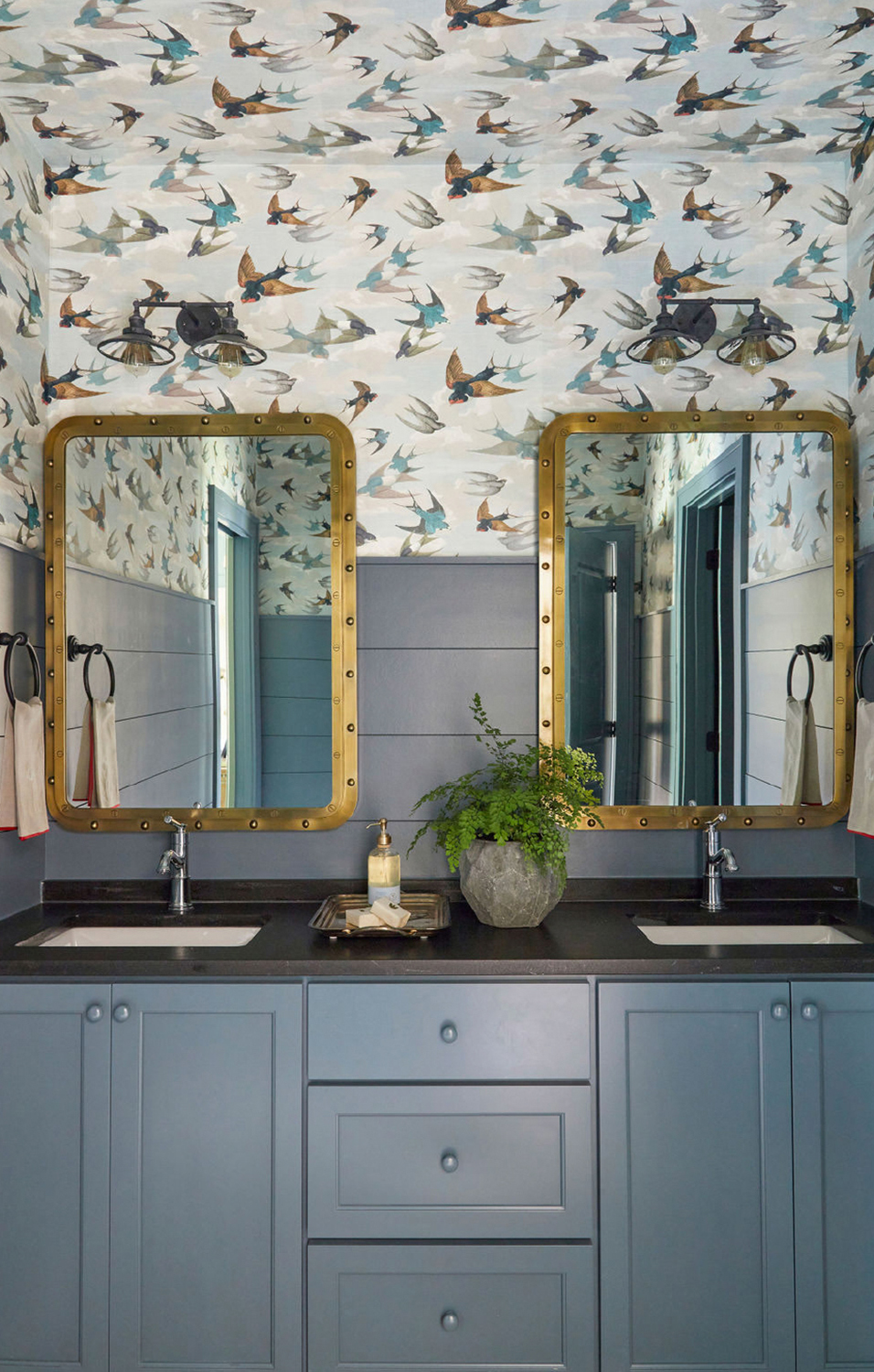 These adjoining bedrooms were designed with age in mind. The top room provides comfortable and soothing, yet playful colors that are future-proof. The next photo boasts a similar palette but with a little more whim. The masculine details combined with funky fabrics bring out lots of personality. In between the bedrooms you'll find a common bath. The monochrome paneling, cabinets, and painted wooden knobs help to break up the busy wallpaper and the variety of finishes.
Plumbing: Ferguson, Black Granite Countertops: Surface One
Compare & Contrast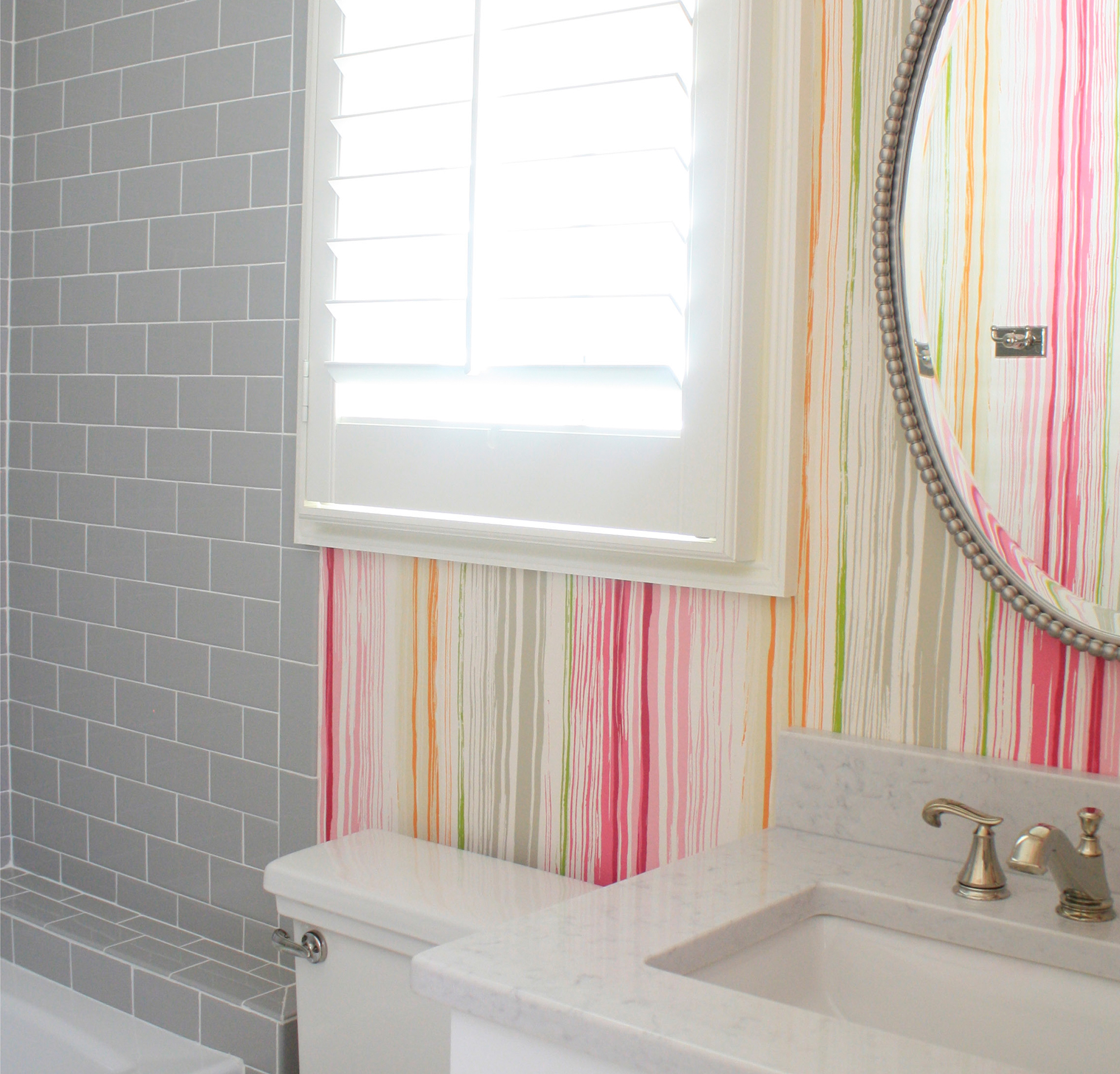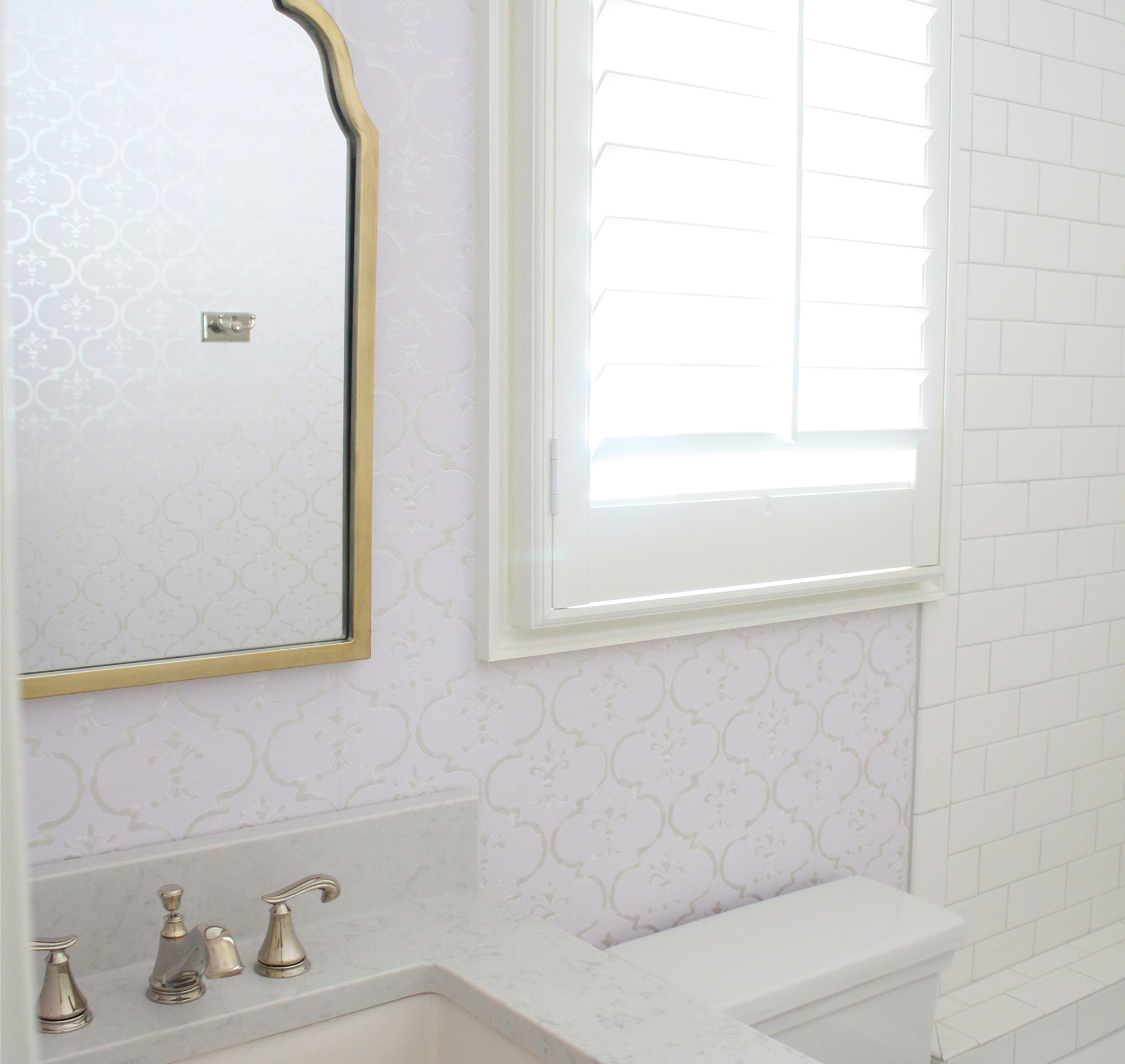 The Twin designer chose quartz countertops as a base and asked these sisters to choose different wall-coverings and tile to express their opposing personalities. The oldest loves bright and bold stripes, while the younger sister prefers soft and calm.
Plumbing: Ferguson, Hardware: Brandino Brass
Timeless Focal Point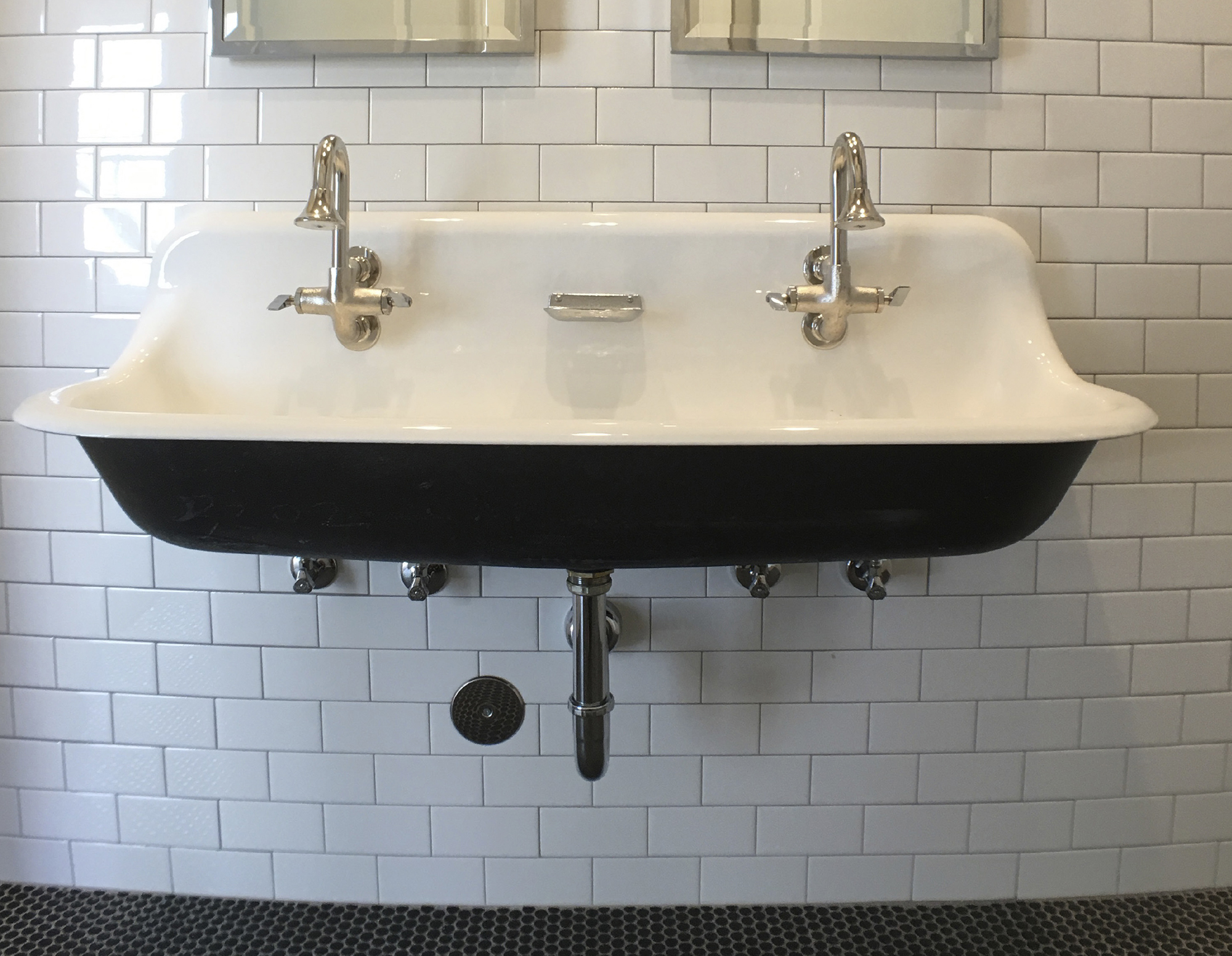 The black and white wall-mounted trough sink is another genius Twin designer choice that accommodates a bathroom shared by two brothers. This retro choice has stood the test of time.
Sink: Kohler
Subtle Spirit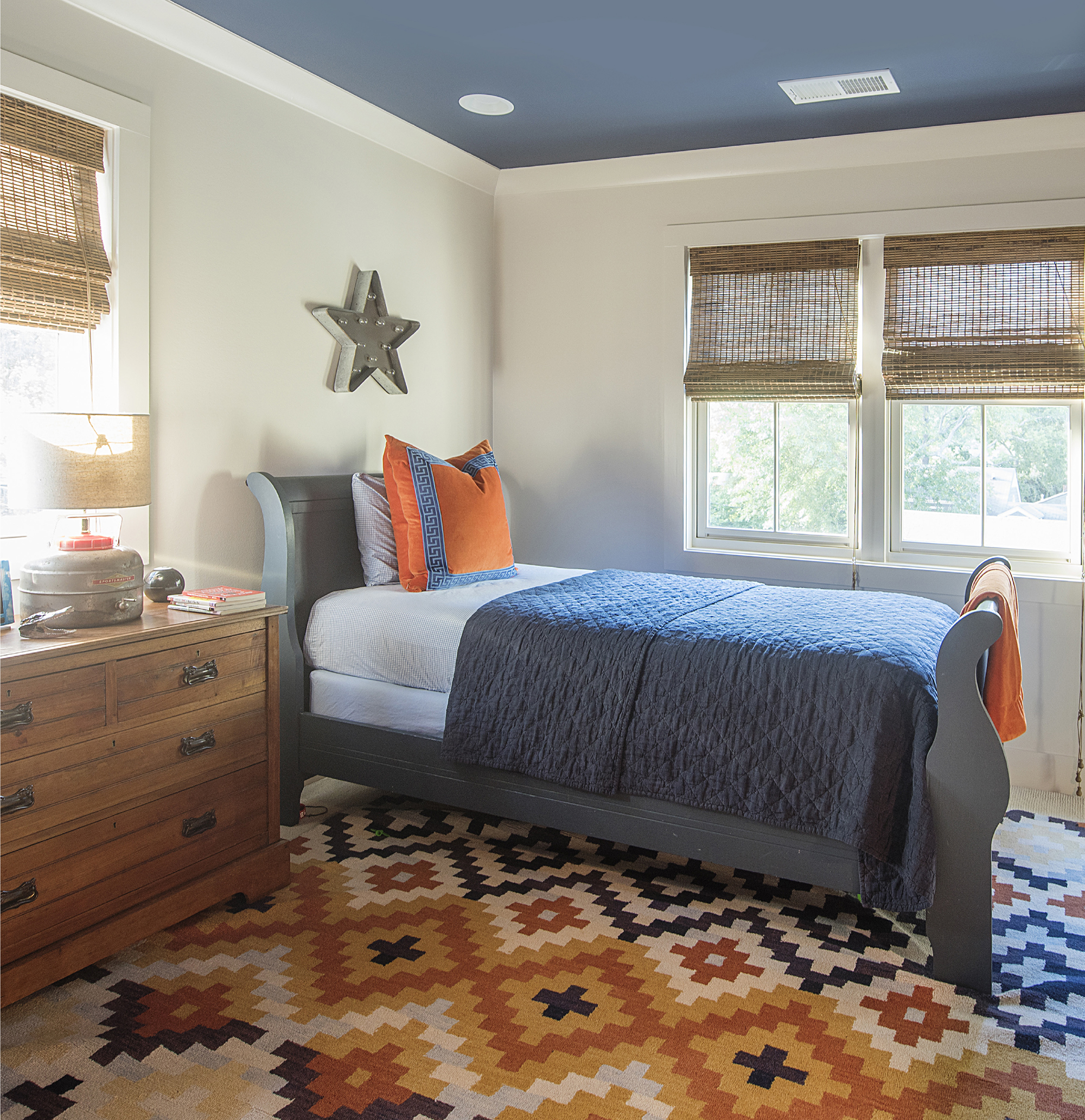 This room keeps this avid Auburn fan thrilled without giving it an obvious "sports theme." The twin designer used blue and different tones of orange for a classy look.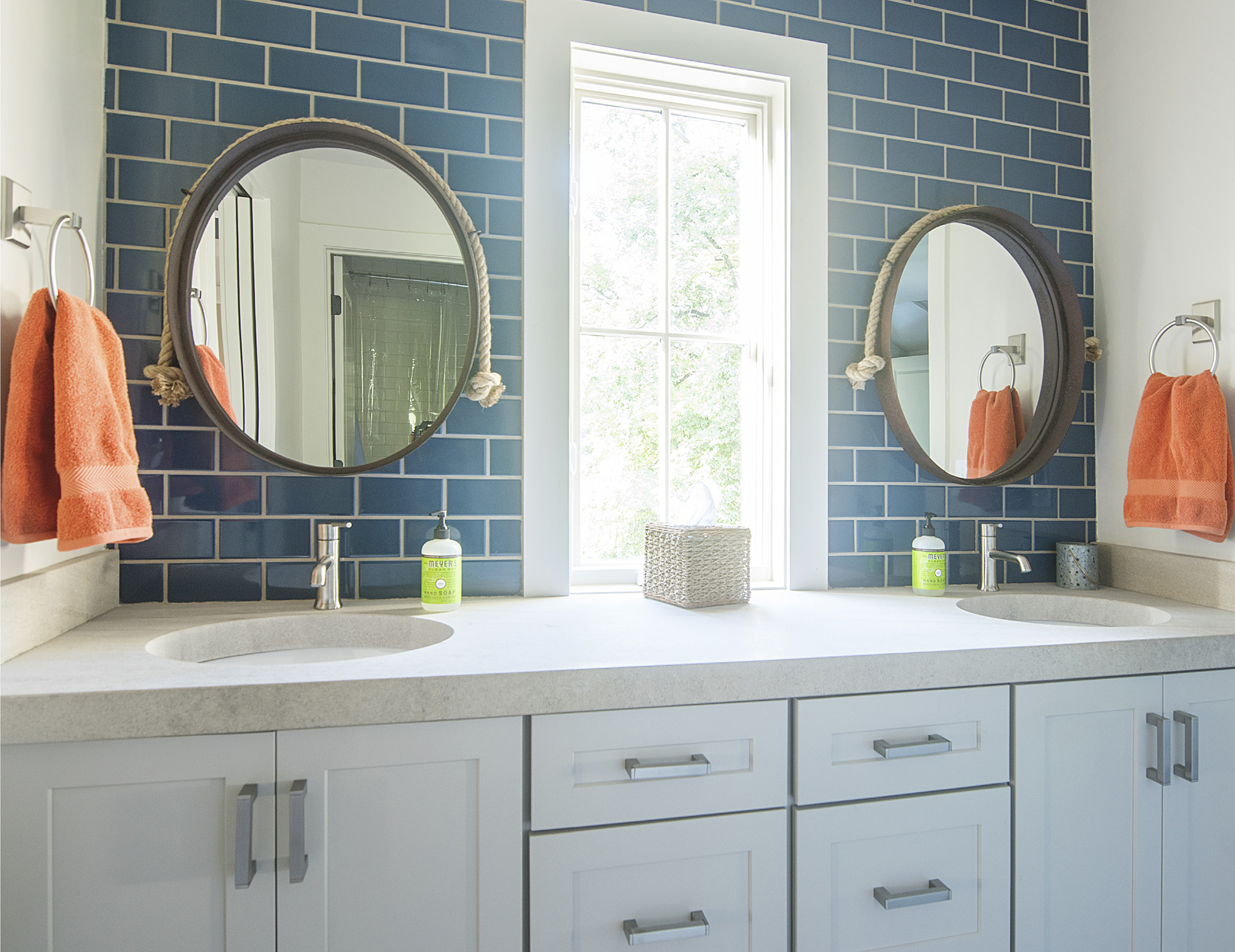 These wall tiles in the Jack & Jill bath above serve as a classic backdrop. The hand towels and accessories can be easily changed out to create a whole new vibe.
Plumbing: Ferguson, Hardware: Brandino Brass
Painted Patterns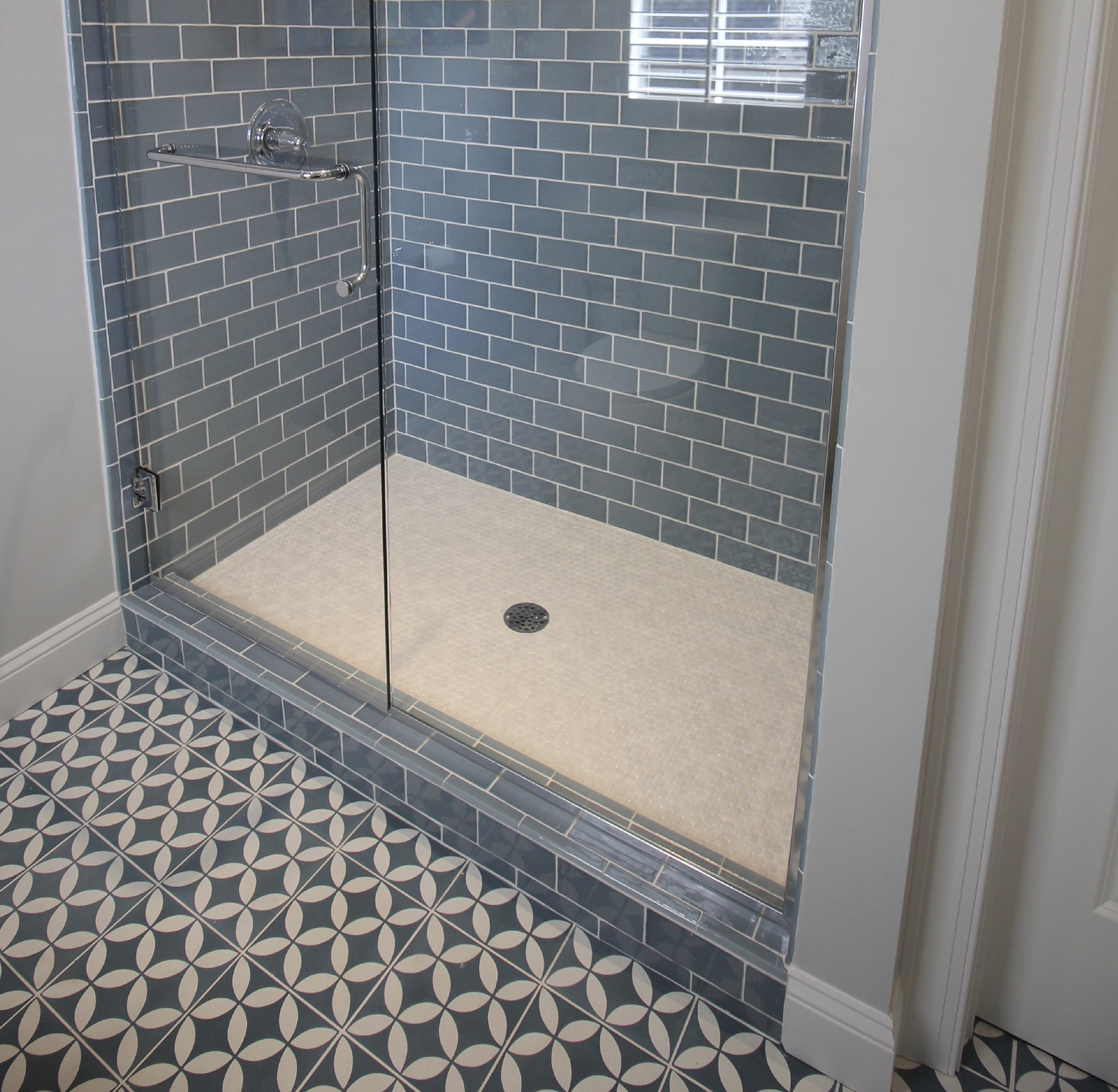 The use of painted cement tile is a fun form of art expression. These tiles are available in many colors and patterns and work well with all ages. Here, the Twin designer installed them in a daughter's bathroom alongside a tone-on-tone subway tile.
Tiles: Triton Stone; Hardware: Brandino Brass
A Splash of Color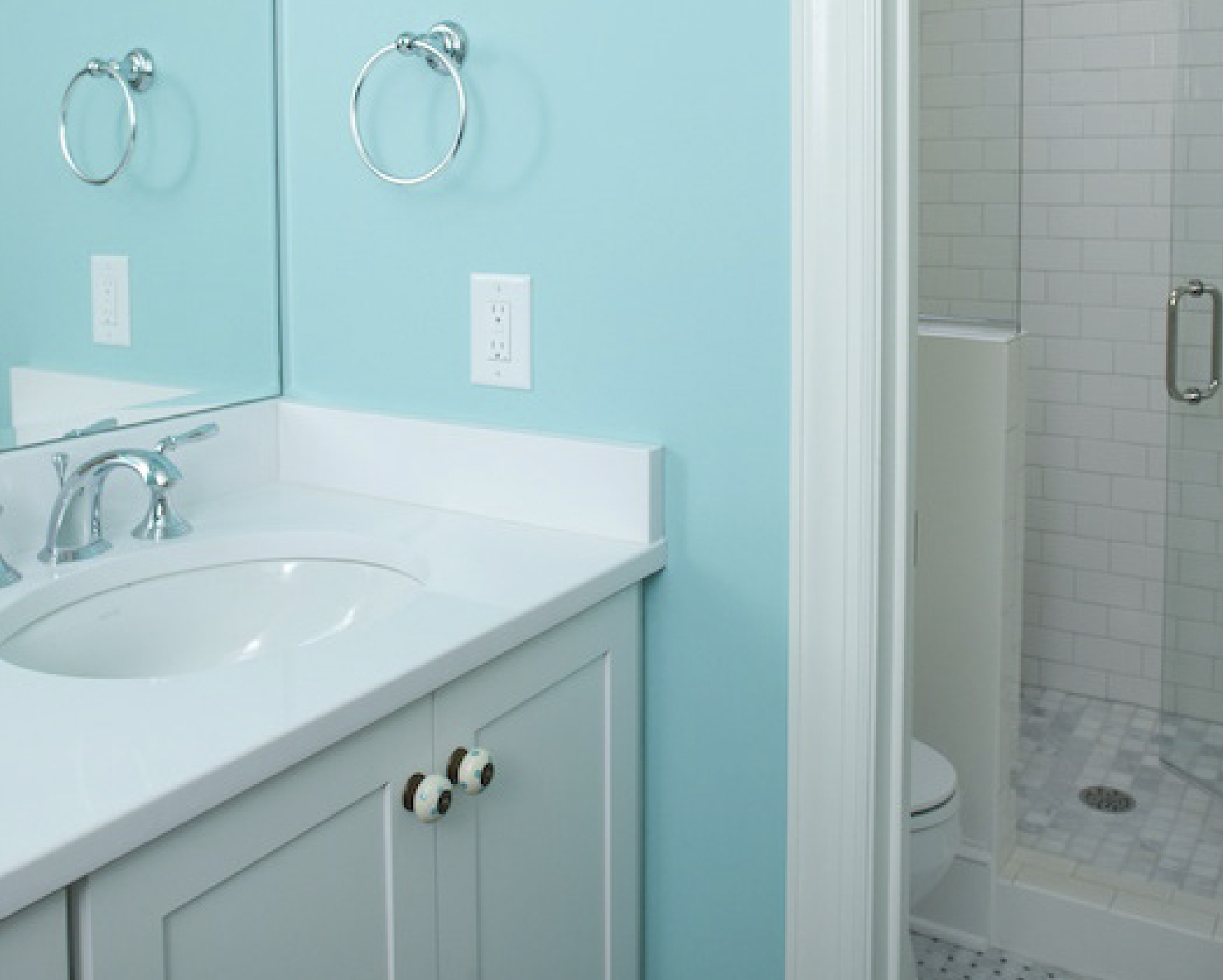 The walls in a bath has proven to be a smart location to use a child's favorite color without making a big commitment in the main spaces. Bathrooms are a brilliant space to add funky hardware that can be easily changed out as the child grows, according to our Twin designer.
Cabinets with Character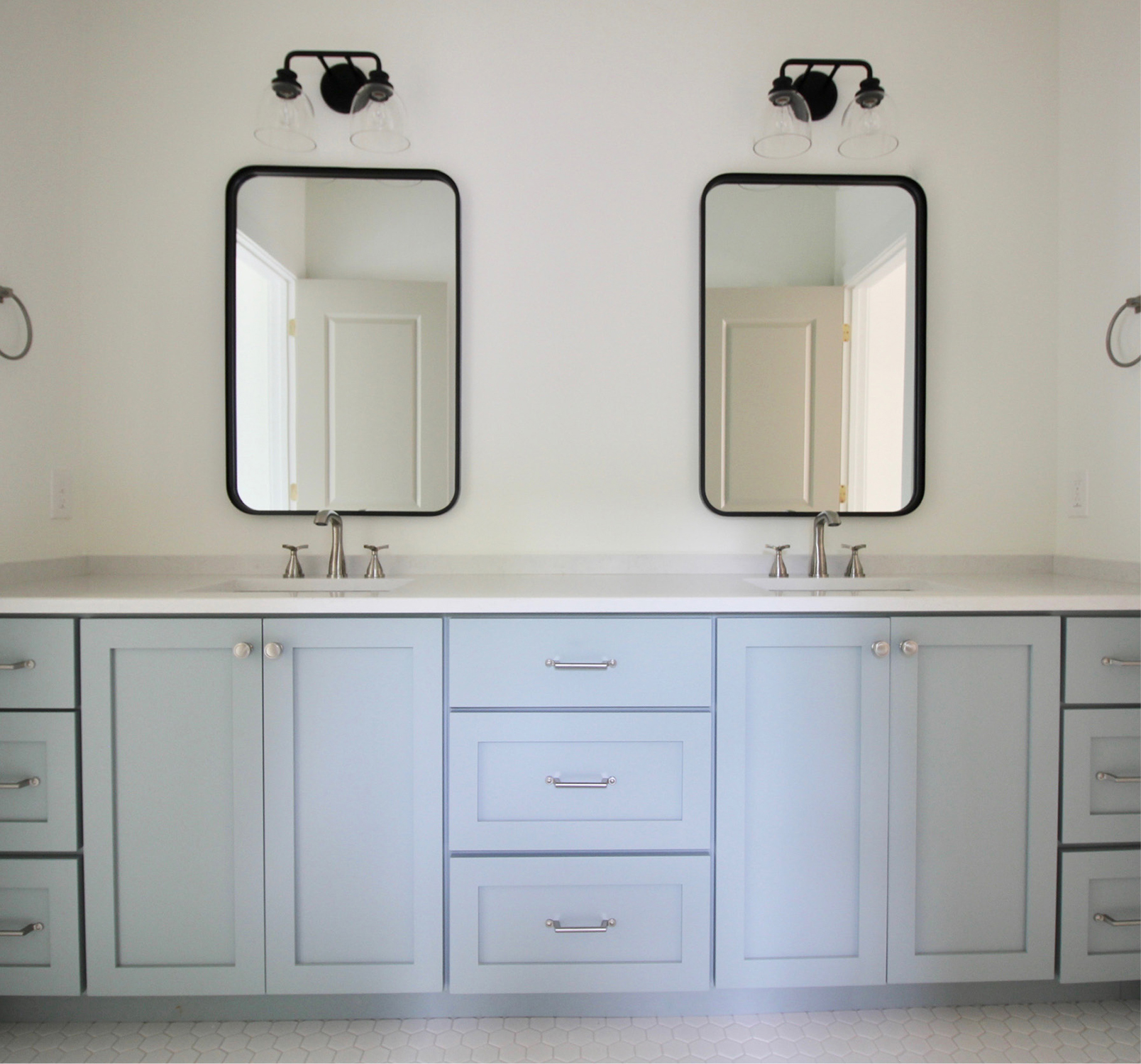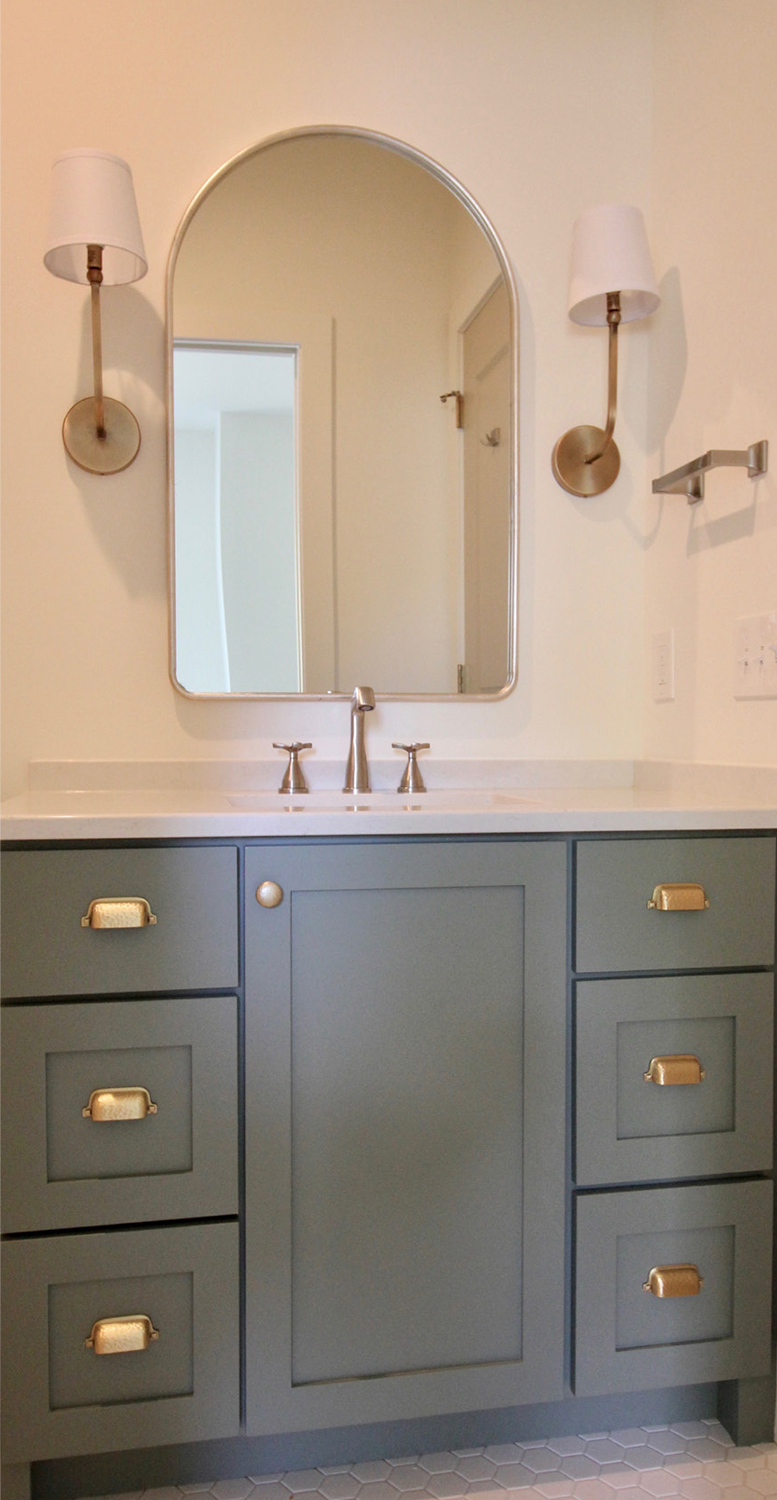 The Twin designer chose neutral on the tile and walls in these baths and then let the kids choose a custom color cabinet. The tile remains neutral and grows with them through different stages. The owner can choose to repaint the cabinet down the road to implement a simple room refresh.
Plumbing: Ferguson, Quartz Countertops: SurfaceOne, Hardware: Brandino, Tile: Triton
Let our Twin designers guide you when choosing selections for children's spaces. We help you make long-term choices that flow with their short-term needs.