It's fun to see projects come to completion and remember what beauty can come from transforming a space! This week, we're featuring a recently completed renovation. We love the uniqueness of this home with its beautiful clean lines and open, airy feel…..not to mention the beautiful entry-way floor (keep scrolling!)!
Before, this kitchen was closed off in its own separate space (there it is, peeking out from behind those bi-fold doors!).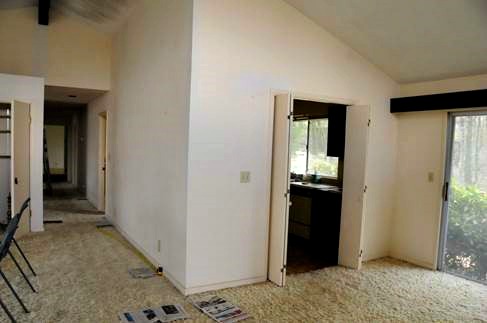 Now, it's airy and open and flows effortlessly into a beautiful living area.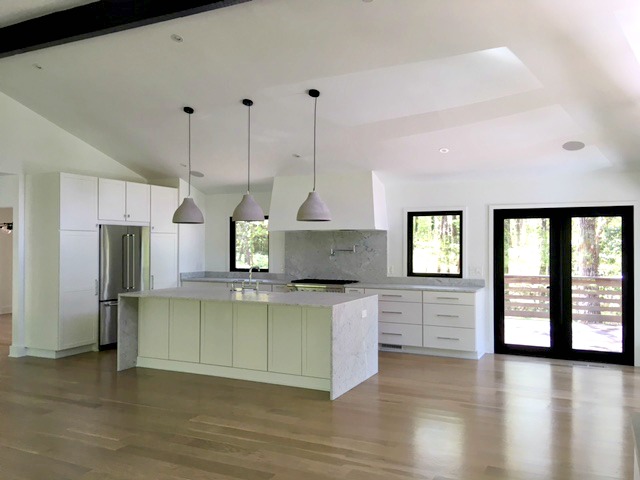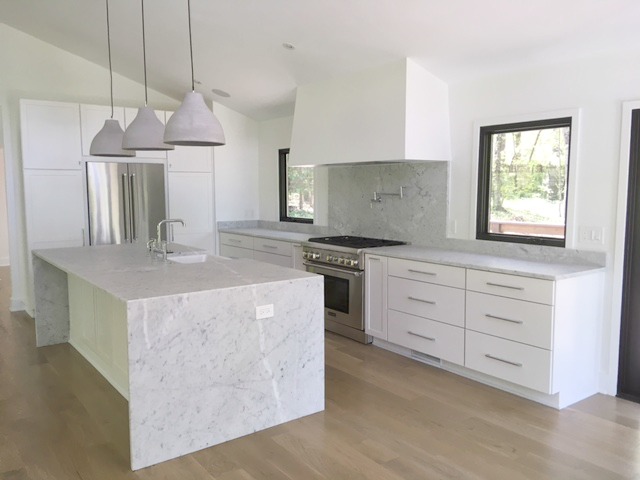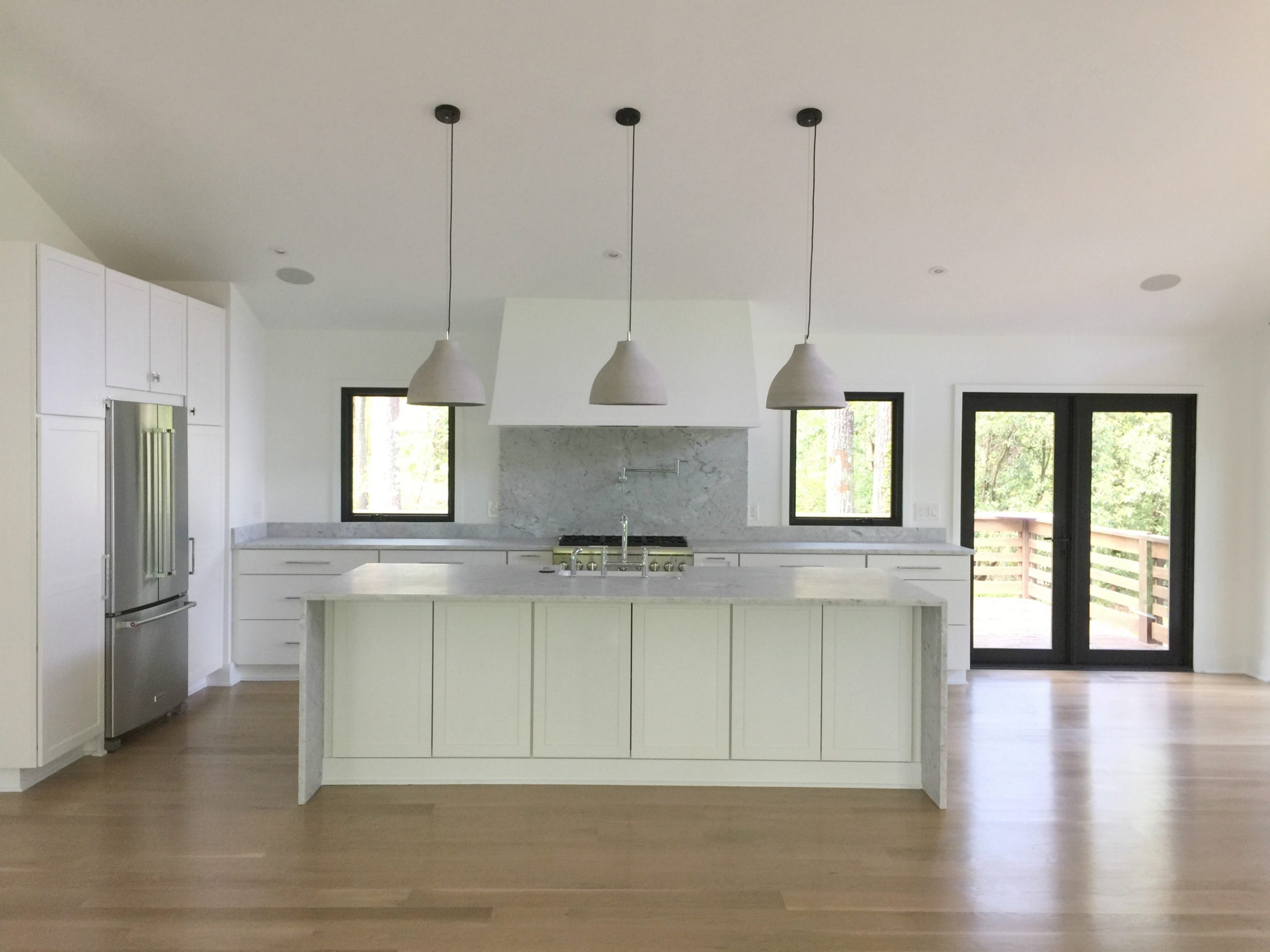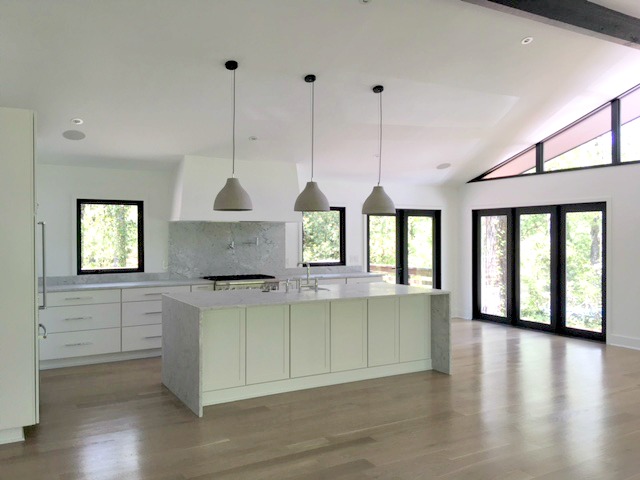 Before, the living area was large but felt a little dark.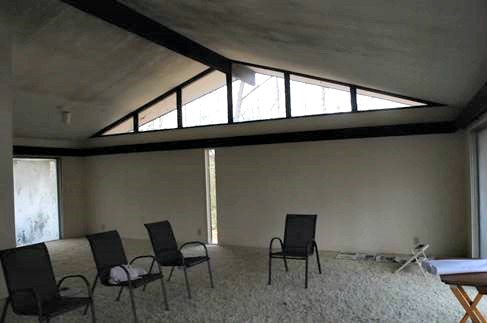 Adding windows and creating clean lines around the fireplace made the living room come alive with natural light.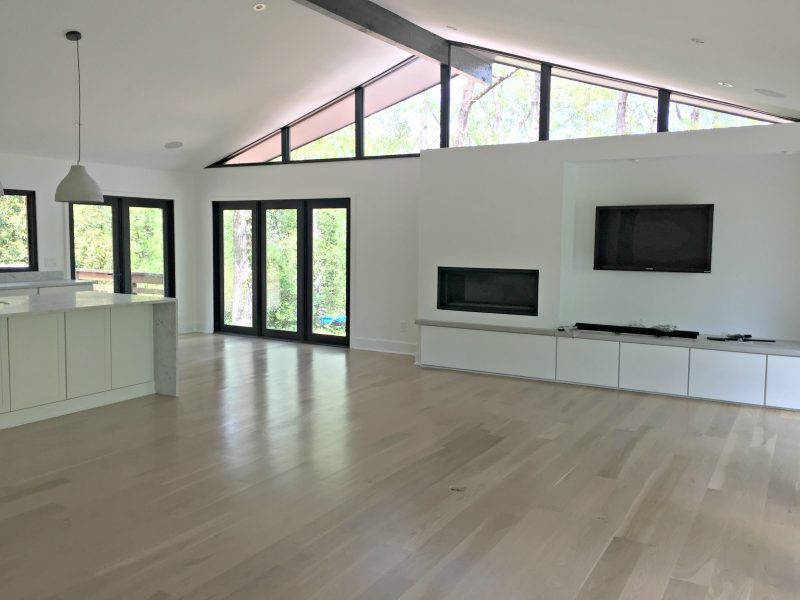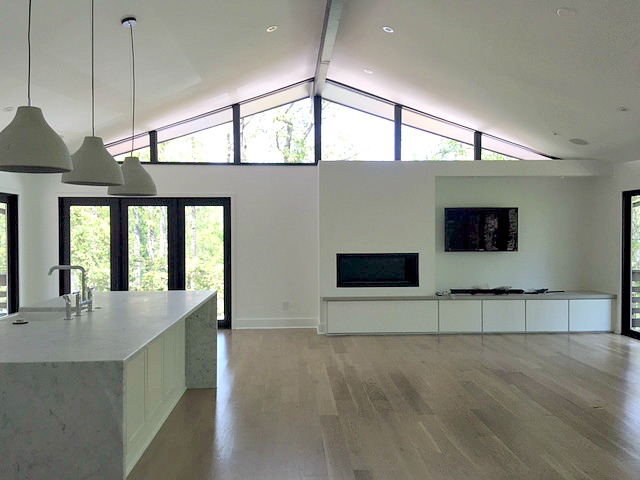 And the entryway! We can't get enough of that beautiful floor…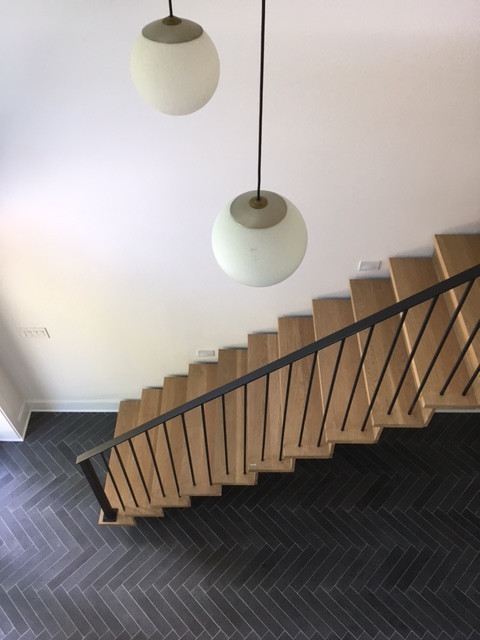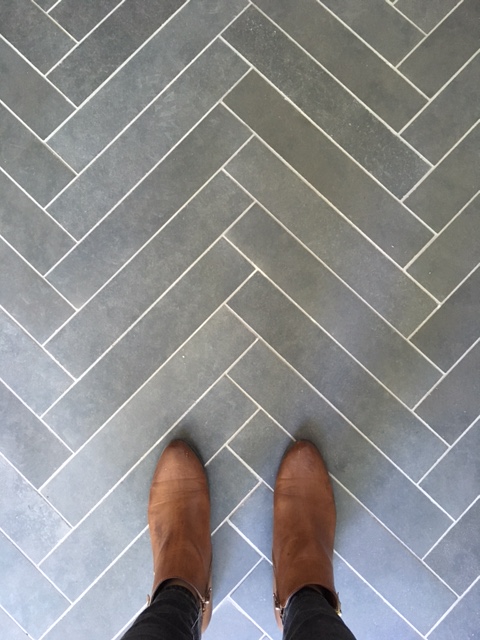 The beautiful wood stairs & bench bring a touch of warmth to the slate floor and iron rails.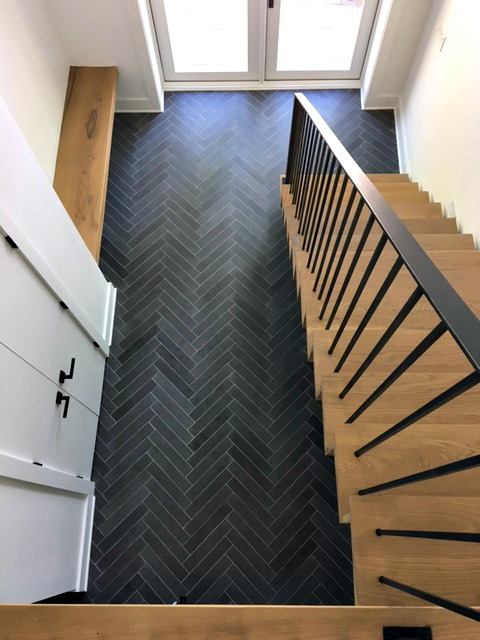 On to the baths….3 of these beauties!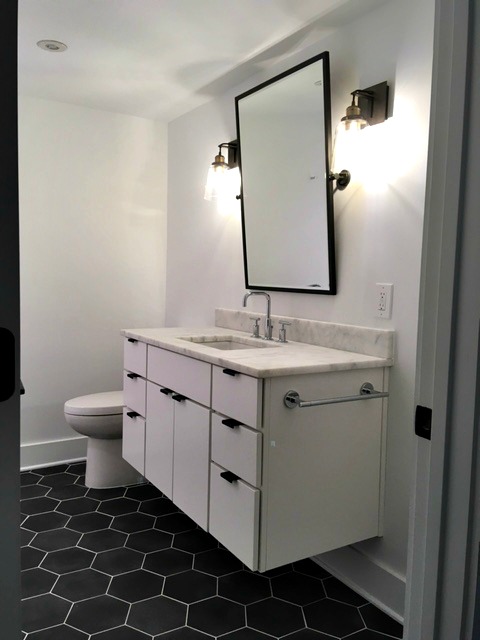 Look at the tile surround peeking through!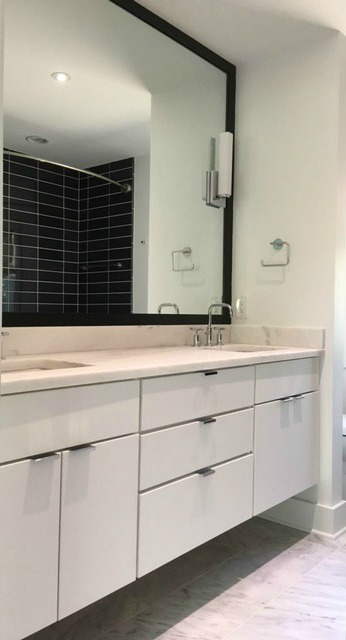 Simple, beautiful barn doors tuck away the master bath and closet.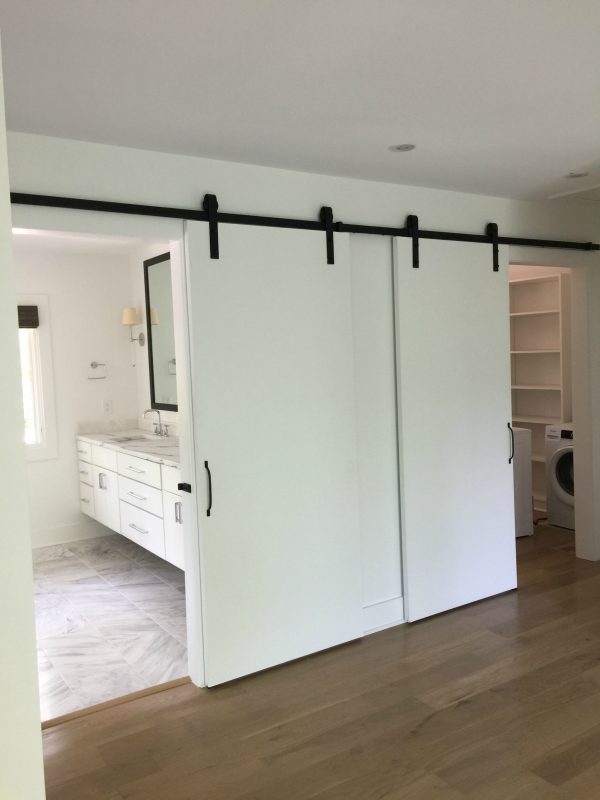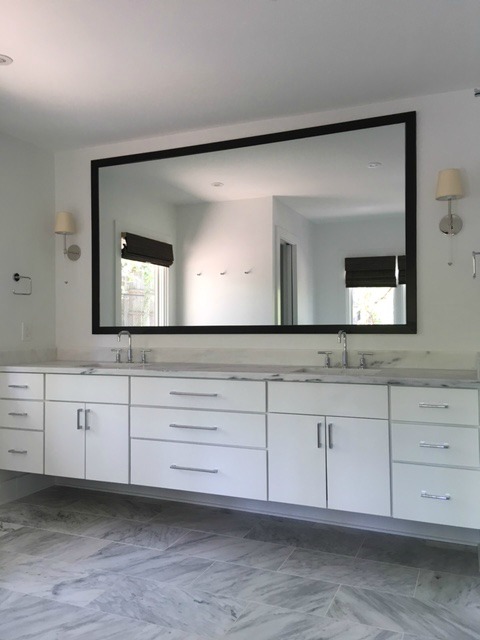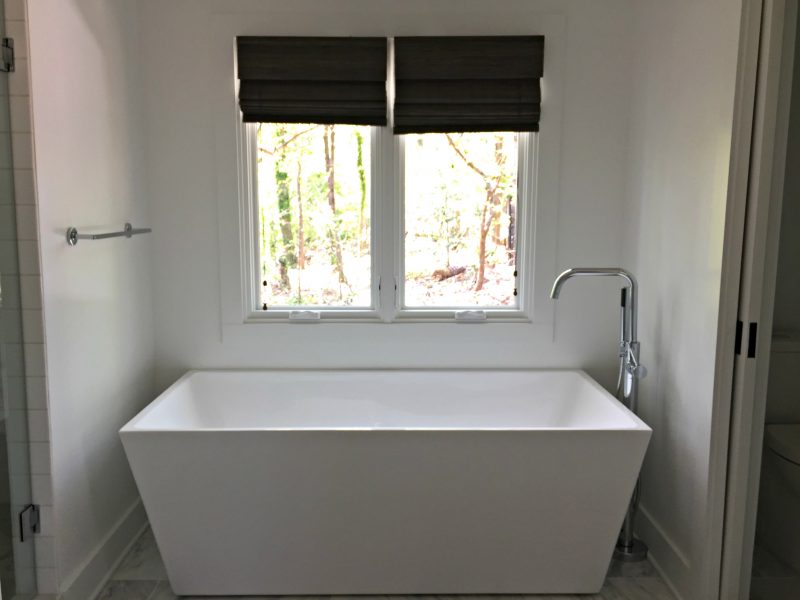 This project really allowed us room to be creative and think outside the box, and we couldn't be happier with the end result!