Wallpaper has gotten a bad reputation over the past 15 years. In fact, many of my clients cringe at the sheer mention of it. Well, news flash. Wallpaper is back with great staying power. The patterns have come a long way, the selections are endless, and the effect of using this bold, interesting medium can be stunning.
The first step in wallpaper selection is creating a reasonable budget. Yes, wallpaper is more expensive than paint. However, as previously stated, it's an easy way to update and/or create unique spaces. Wallpaper is simply more bang for your buck.
Now, let's be clear…wallpaper can't go everywhere, but the places it does look fabulous! The following are ways to beautifully (and tastefully) add a wallpaper to your design palate:
Powder Room
They are small and therefore many clients are more comfortable "stepping out" in this room. It's like adding a wonderful secret to a well–planned home.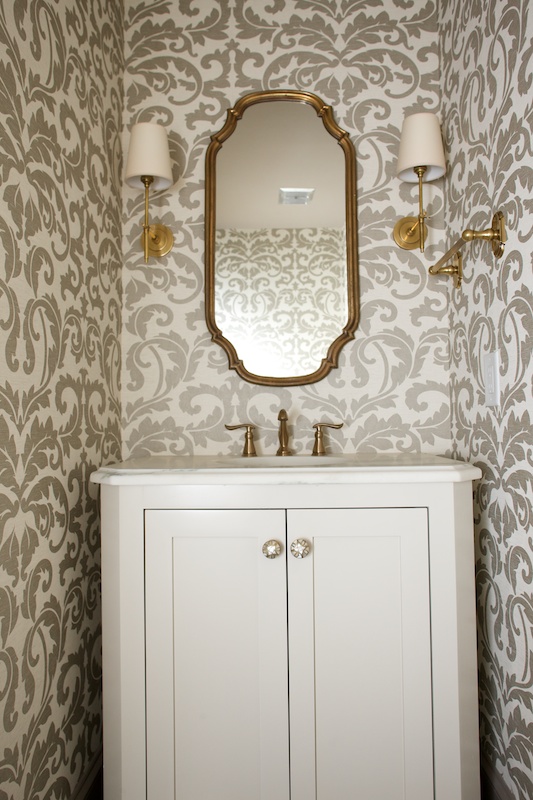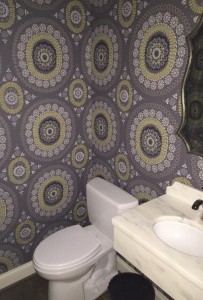 Kid's Bathroom
I could admire youthful wallpaper designs all day long.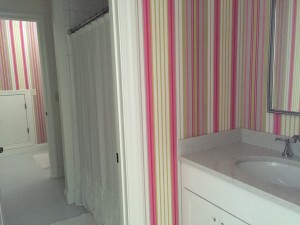 This client used a stripe wallpaper in a jack and jill bathroom for her two daughters — precious girls, aged 7 and 9. It is a great wallpaper selection because it's appropriate today and will grow with them as they get older.
Ceiling
We patterned the ceiling of the following powder room for another adventurous client. The key to this project was keeping the room neutral, leading the eyes up to the wallpaper!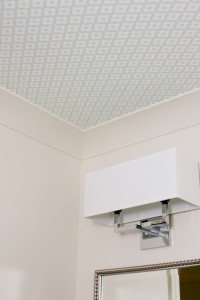 So, whenever you are feeling adventurous and want to add wallpaper. I have a long list of favorites that I am waiting to use with clients!