If you've visited our office in the last few months, you know that we've been under a good bit of construction. Our office needed a few updates and we decided to embrace them head-on. Our renovation involved a lot of creativity, a few months of "musical desks" to accommodate construction needs and plenty of opportunities to put our thinking caps on and do some problem-solving! We put a lot of thought and planning into our updated office space to make it a place where we serve our clients, work hard, grow creatively, and have a lot of fun. Check out the pictures below of our progress and finished reno, and be sure to stop by our office to enjoy it in person!
Making progress….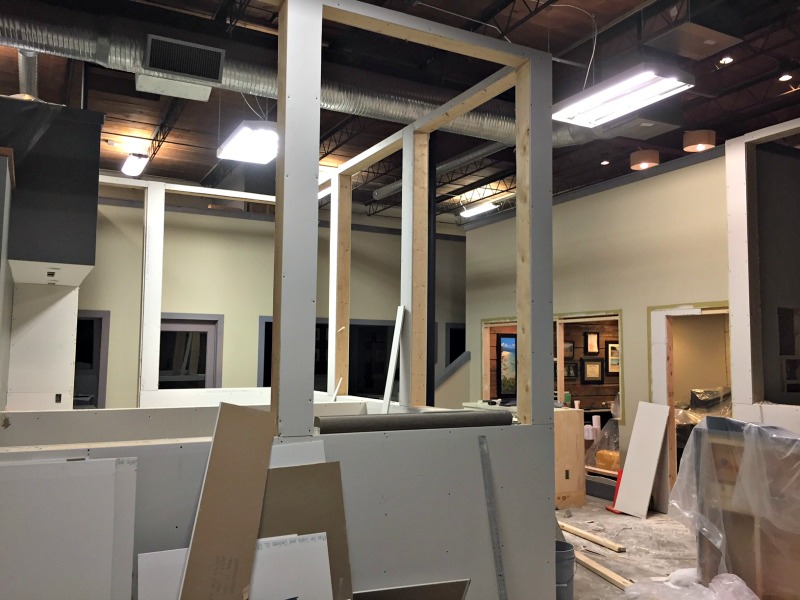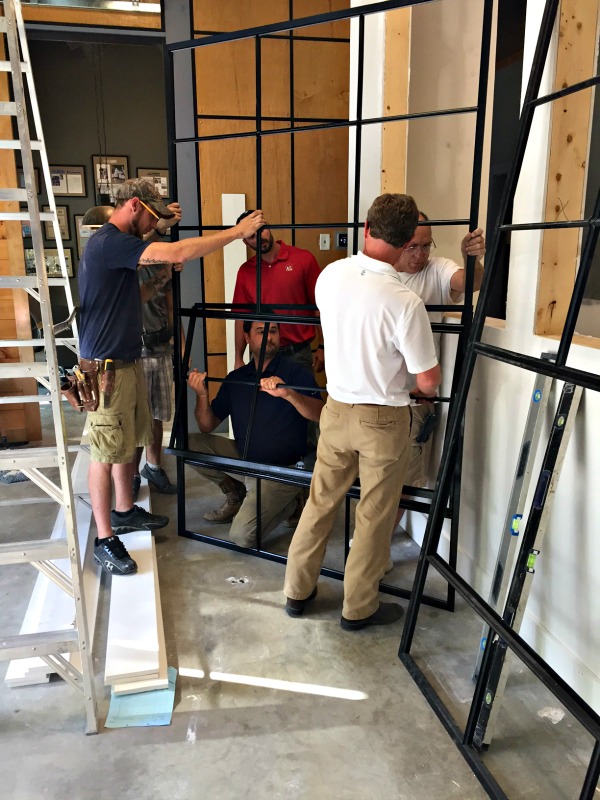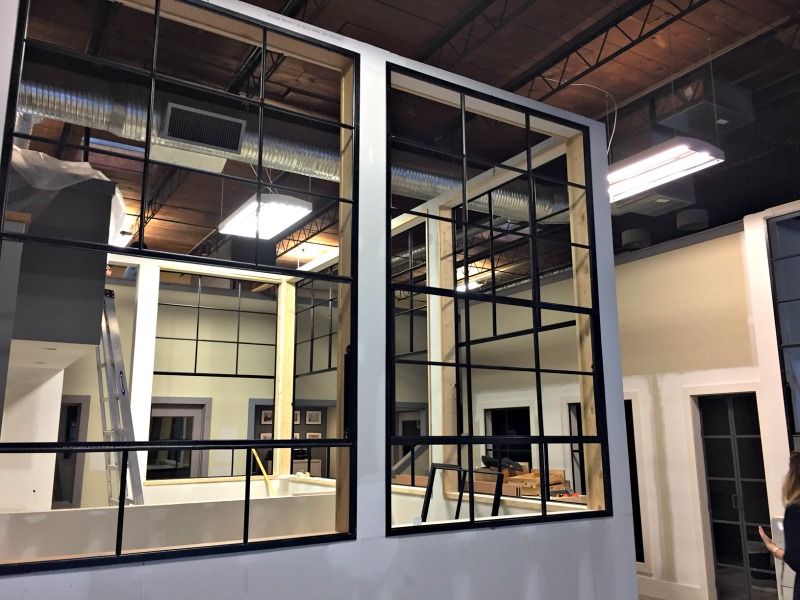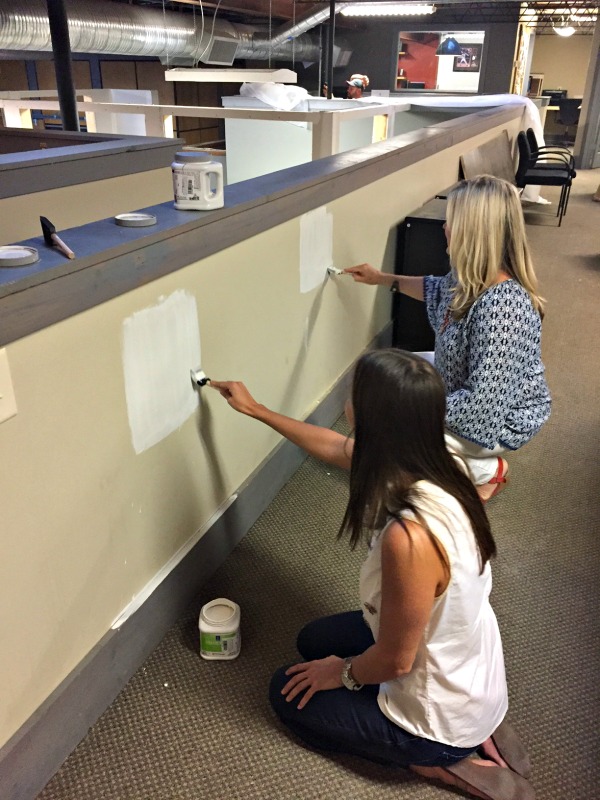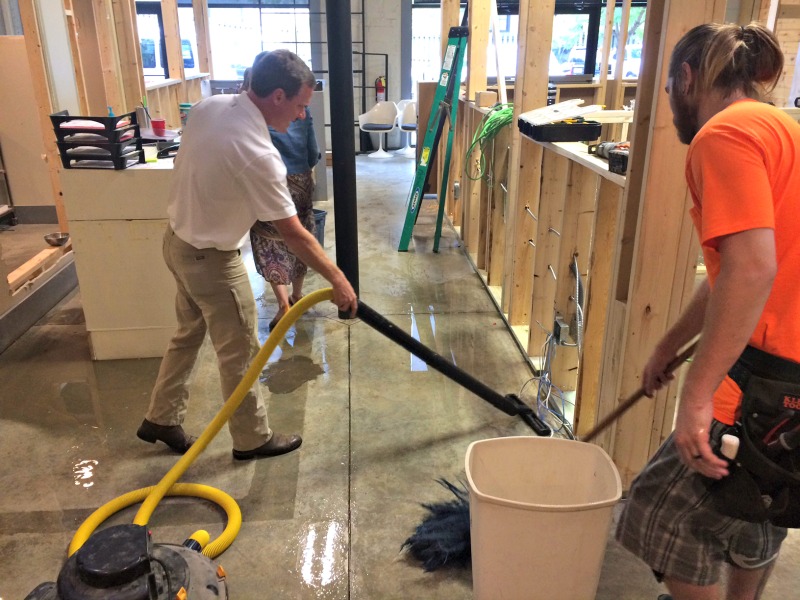 And finally, the end result!
Kitchen Showroom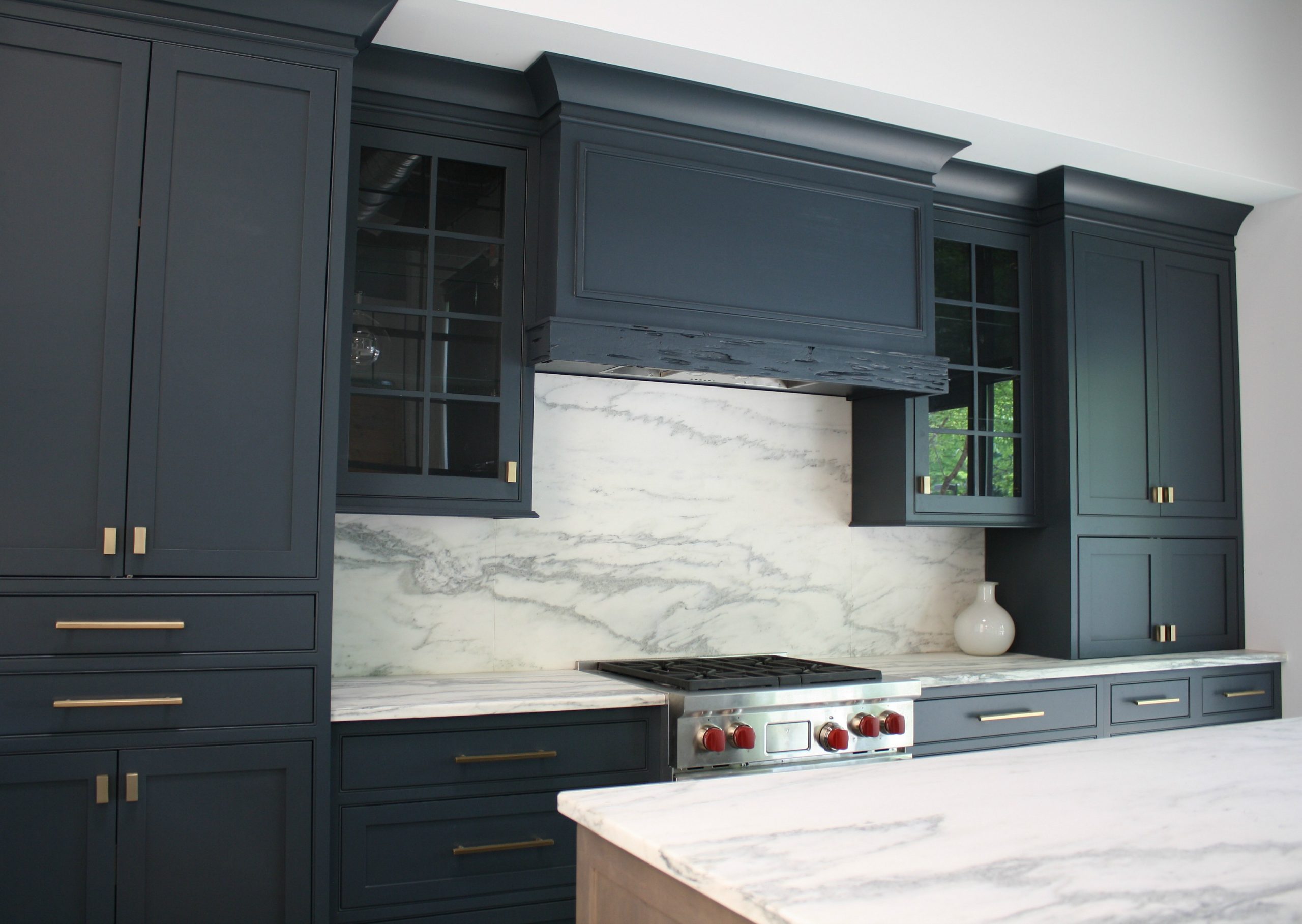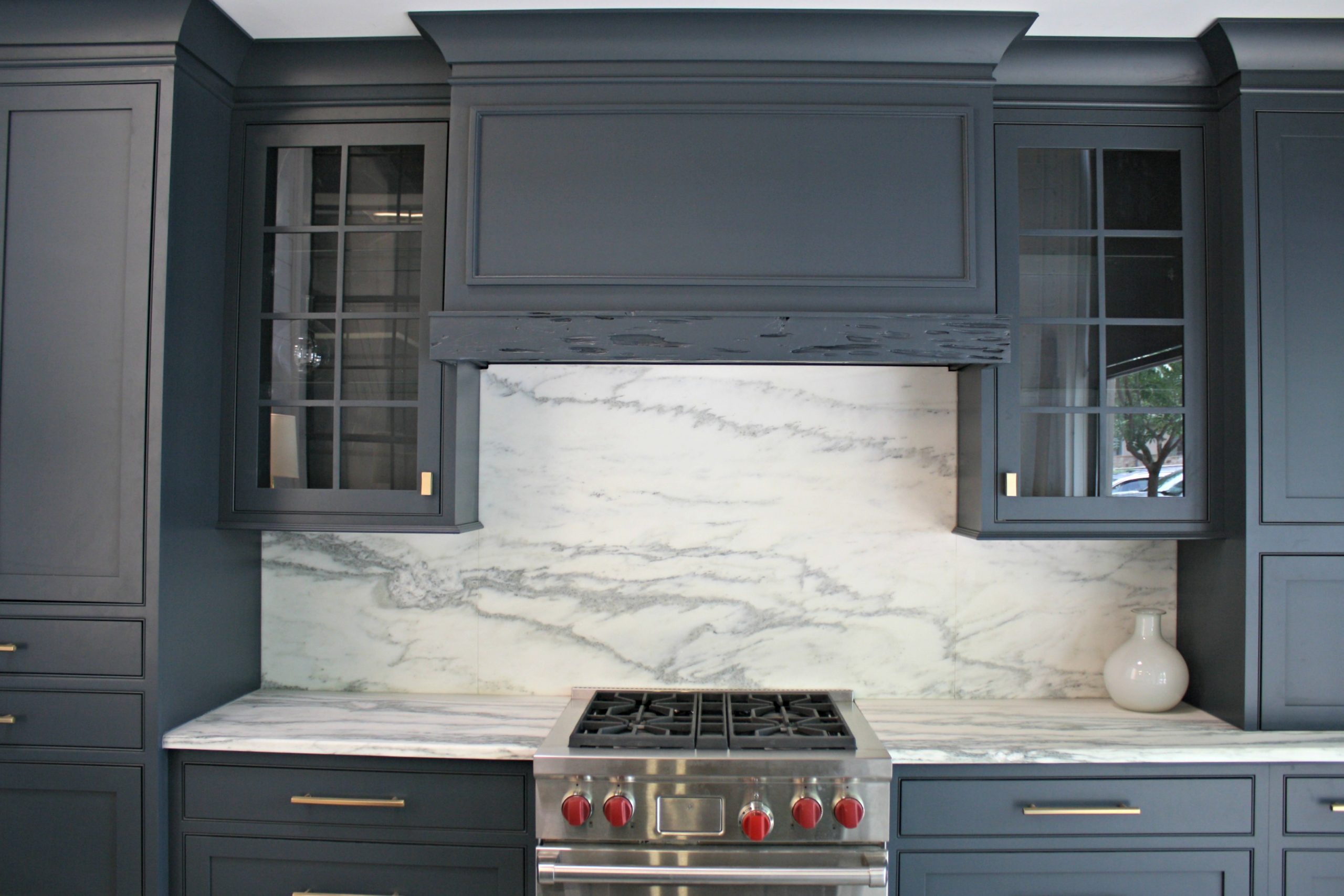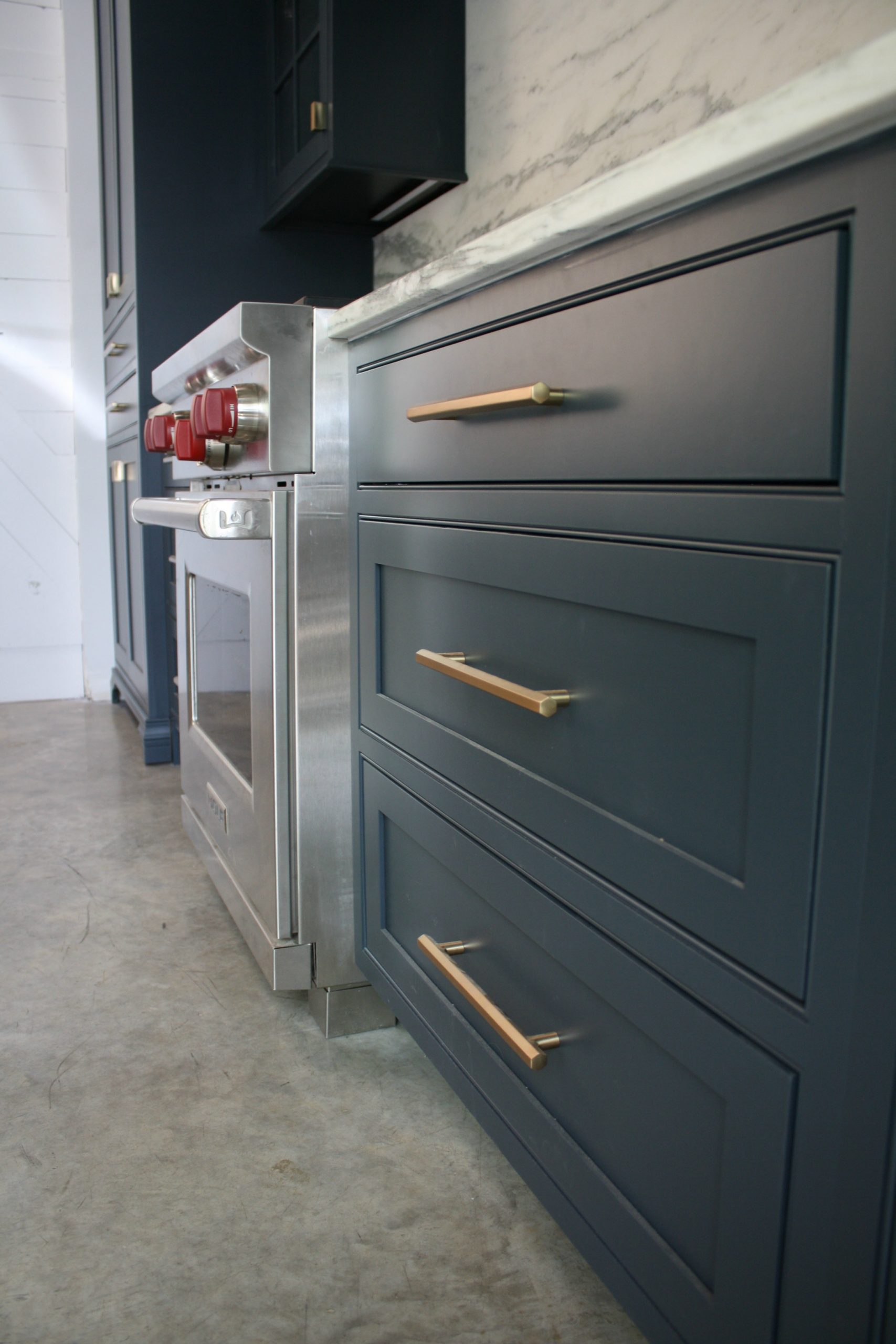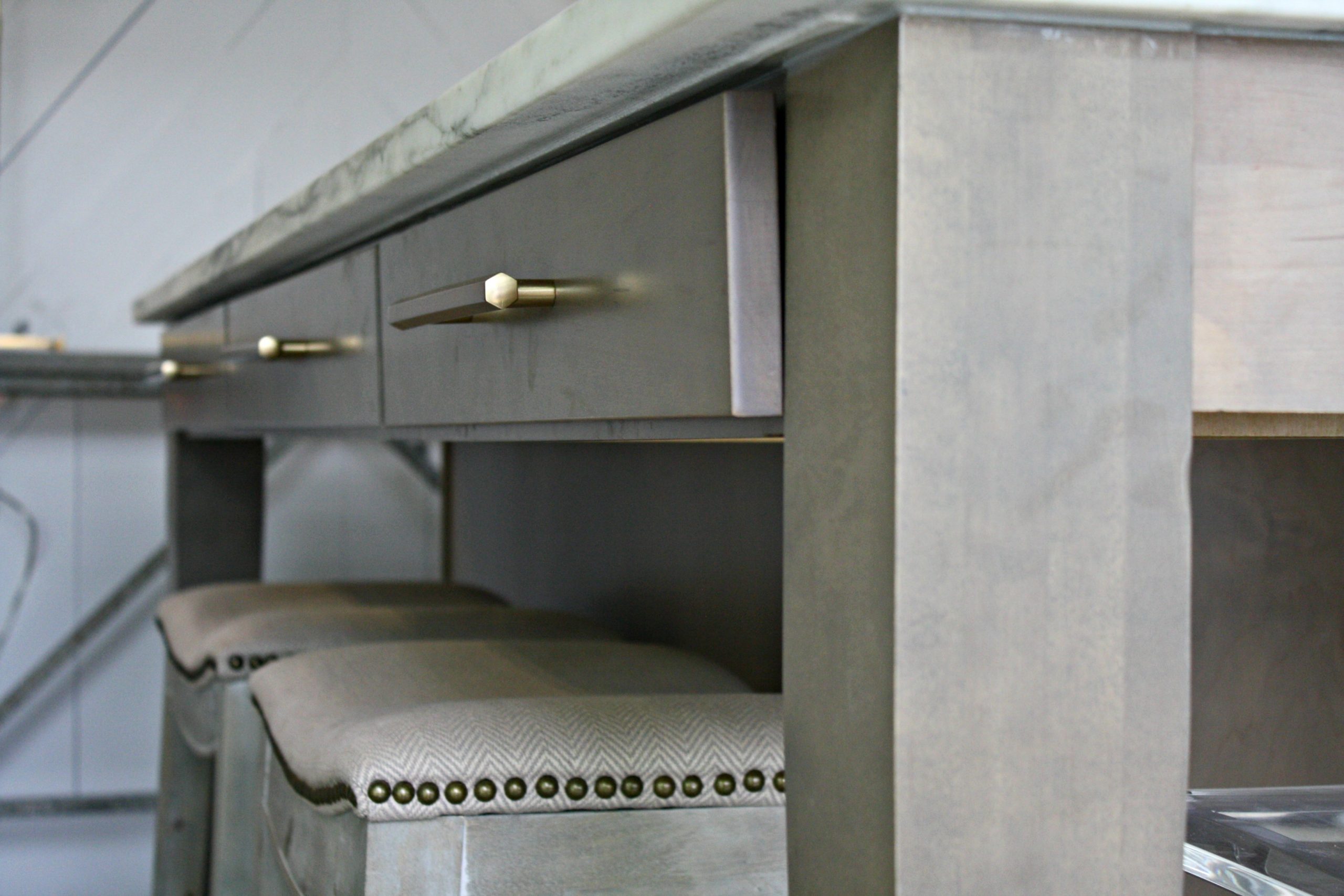 Cabinets: Twin Cabinets, Decora (Mt. Etna)
Island: Twin Cabinets, Diamond (Seal)
Interiors: Twin Interiors
Countertops: Surface One
Hardware: Brandino Brass
Upholstered Stools: Gabby Furniture
Range: Ferguson
Lamps: Visual Comfort
Meeting Space: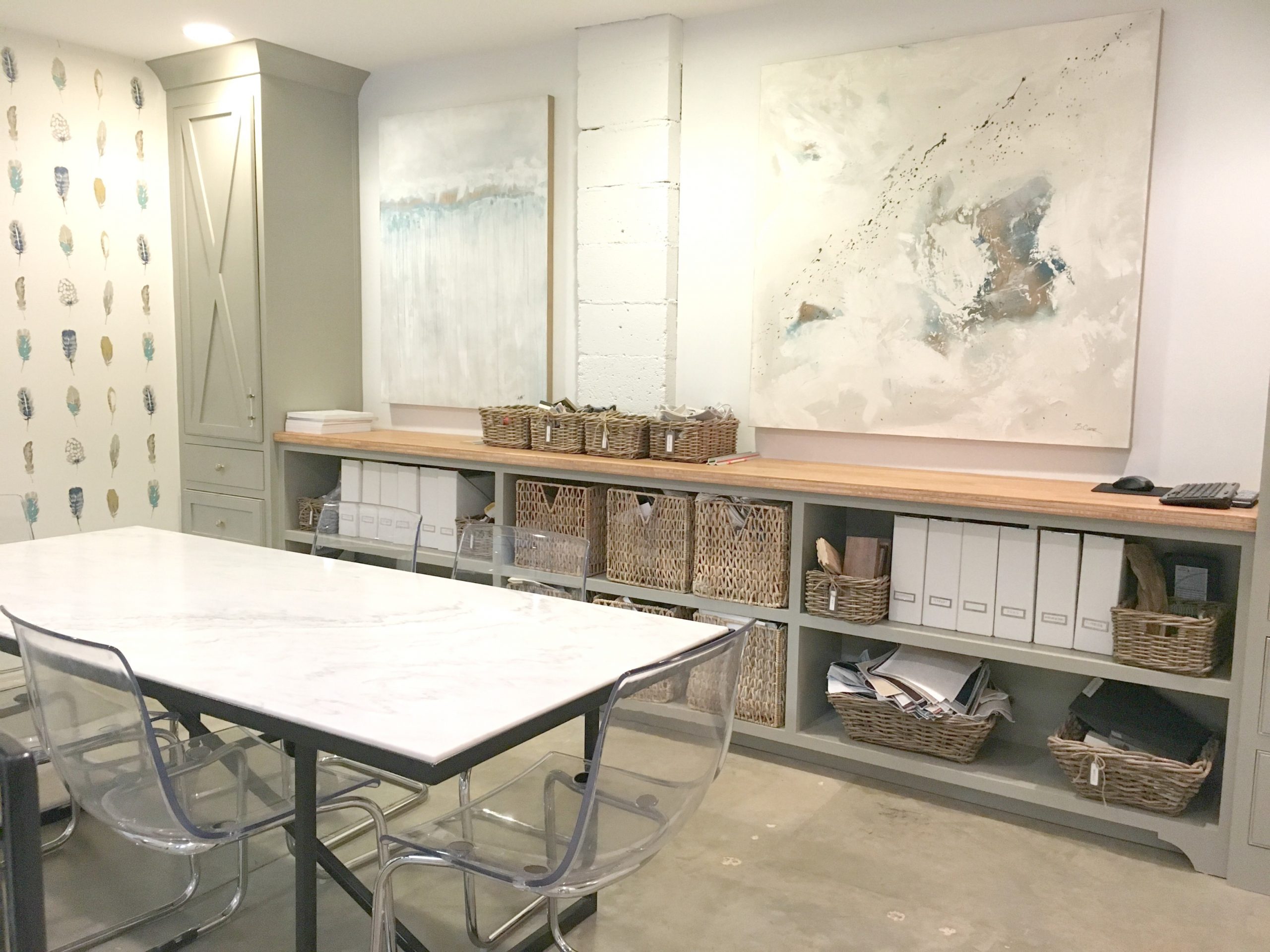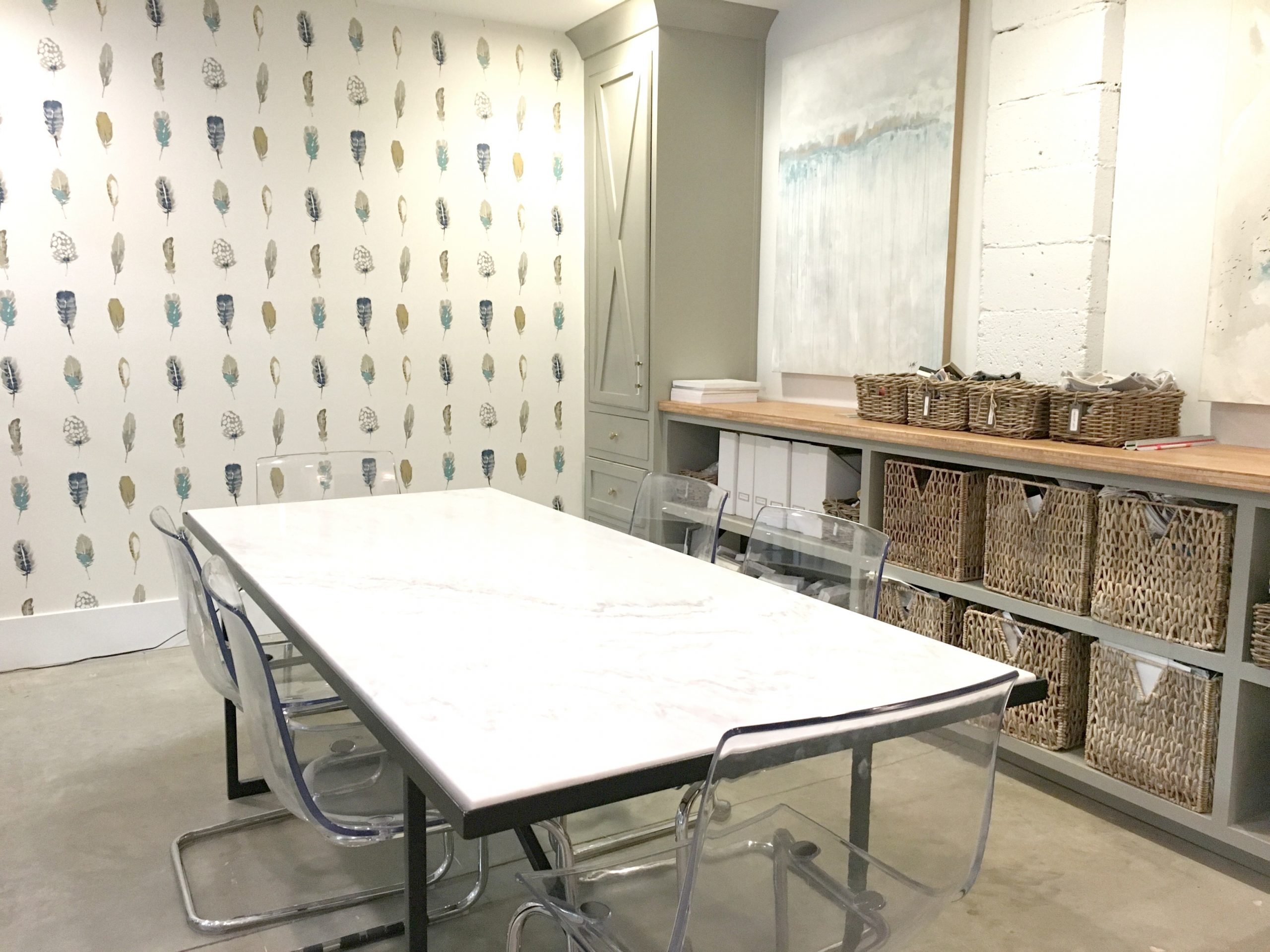 Cabinets & Built-Ins: Custom by Twin Cabinets
Wood Countertop: Custom by Twin Cabinets
Interiors: Twin Interiors
Wallpaper: Zoffany
Conference Room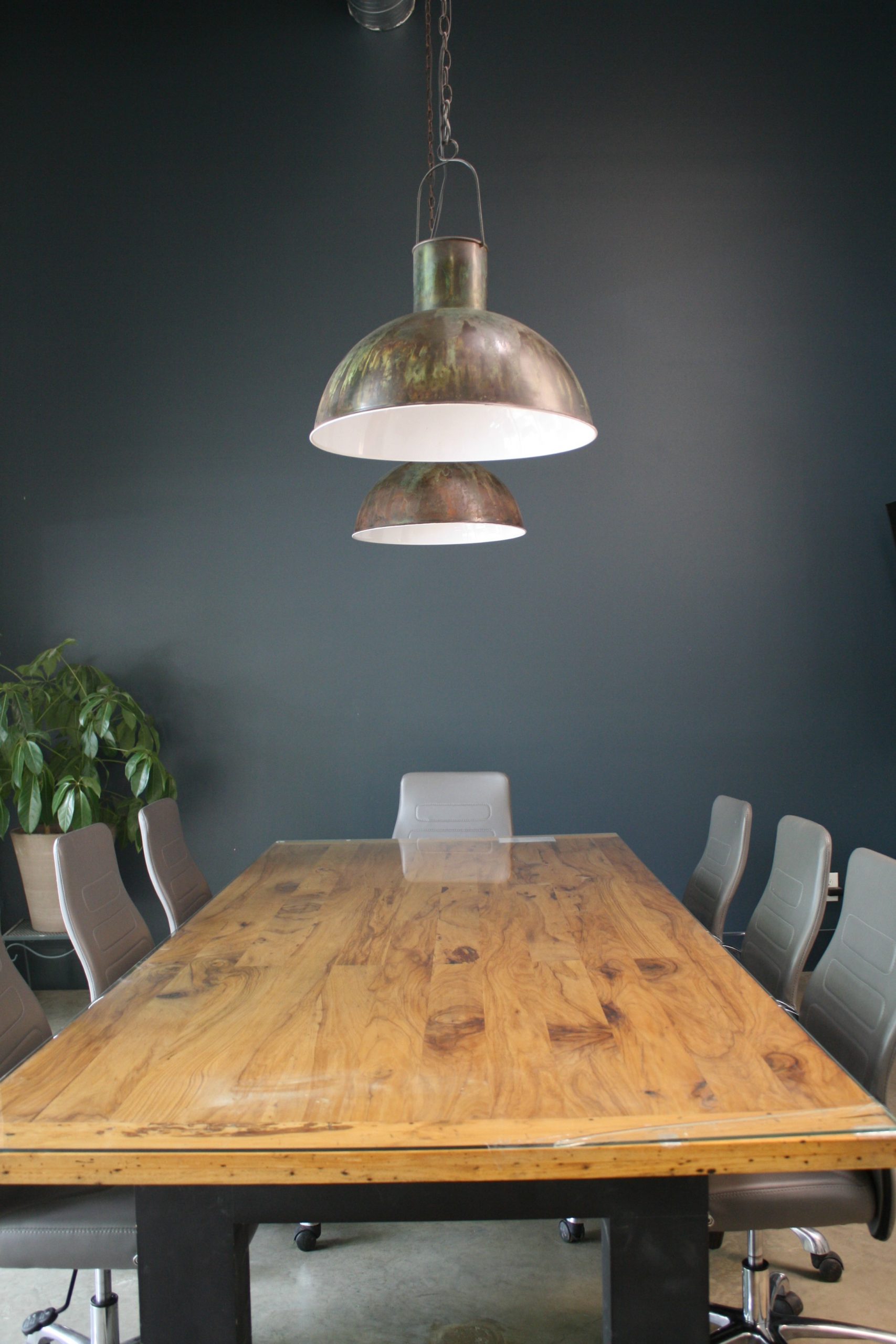 A view from above….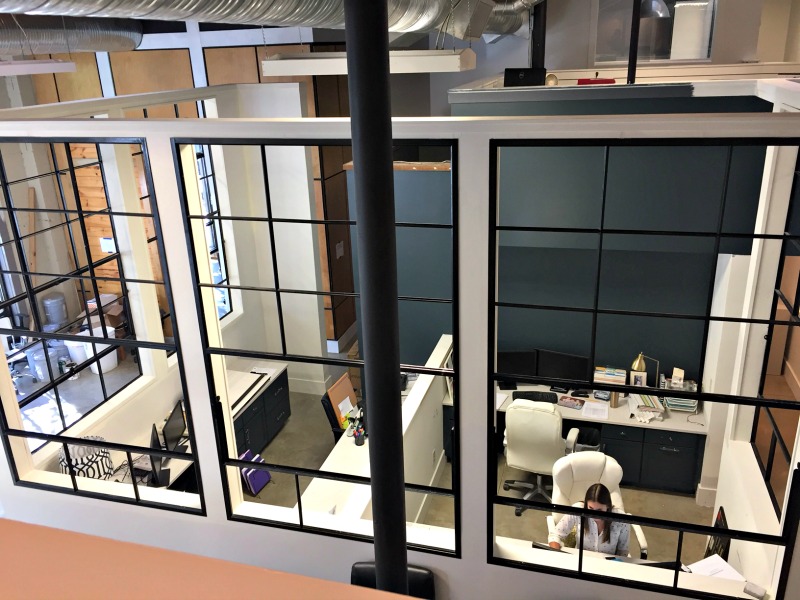 We're pretty sure Gus loves our updated office space just as much as we do!