It's that time of year again – porch weather! Porches have come a long way. They're often treated as another room in the home – another space to gather, dine and share life. Many clients even plan their porches and outdoor furniture selections so that they are able to use them year round. Here are a few of my favorite Twin porch projects and a few tips noted with each picture. So sit back, grab a glass of iced tea and enjoy!
Nothing beats a bed swing, great sconce lighting and a natural stone floor. I would curl up and read a book here any day of the year!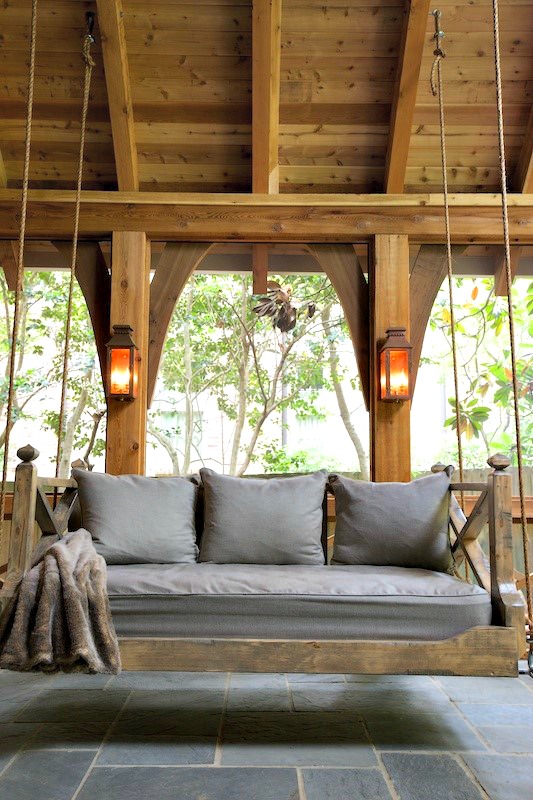 This porch has room for dining, watching TV and enjoying time with friends and family. When planning your porch space, make sure everything you need will fit in a way that makes sense. And of course, you should include a ceiling fan! Our Alabama heat can be brutal in the summertime!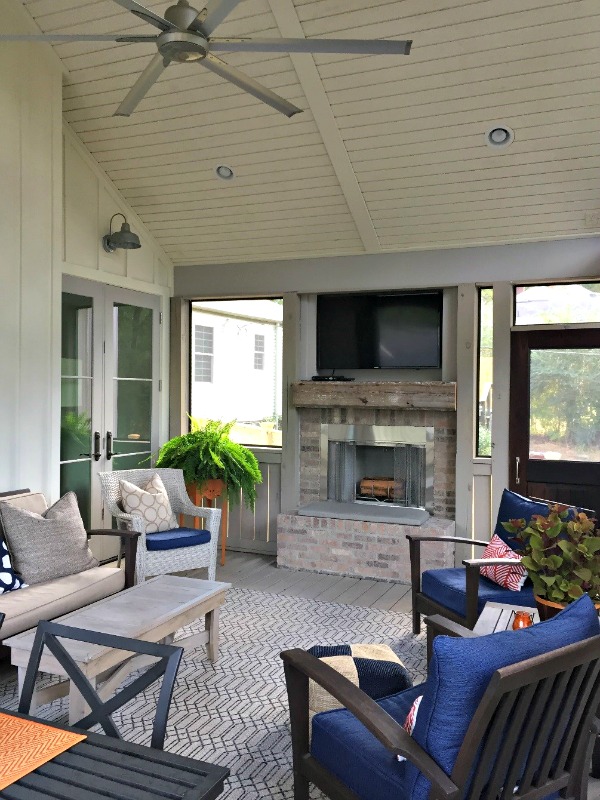 This porch is used almost daily by its owners and I believe I would use it that much, too. There is room for food prep and storage, a cozy fire, a TV and plenty of space to relax. Custom cabinetry adds a lot to this space and makes it feel even more inviting!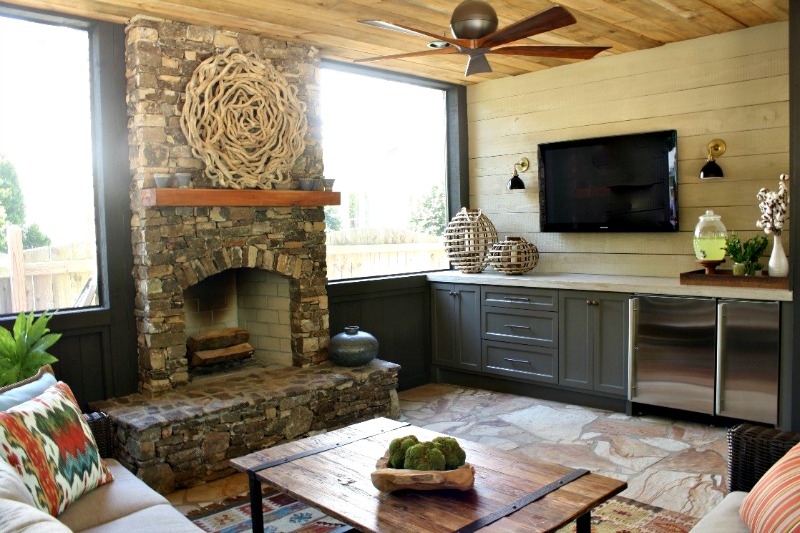 You can see from the exterior below how we extended this space to allow for more entertaining. This owner loves to host gatherings and their carport allows for parties to extend even further out as guests enjoy dinner under the stars!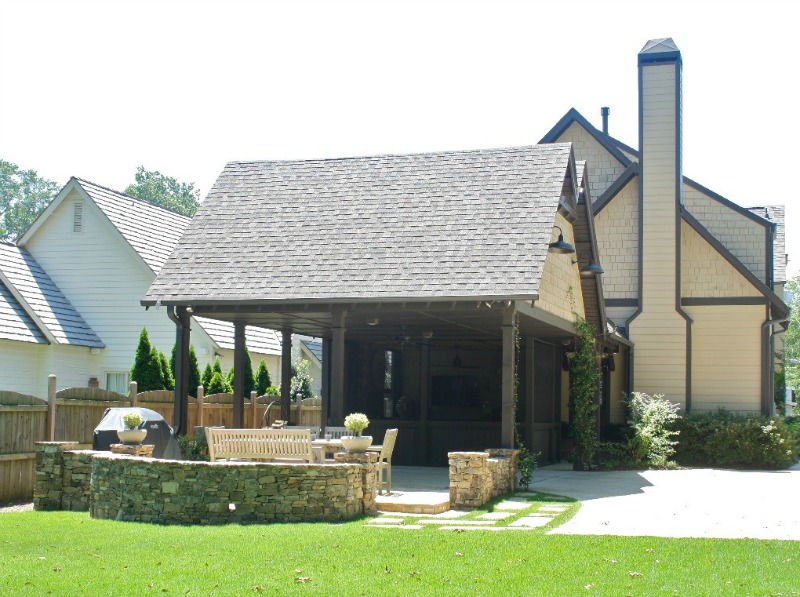 By Laurie Fulkerson, Twin Designer