Today's family is busy, busy, busy. Meal time can be challenging to plan with so many different schedules to coordinate. Often, when we are designing a house, one of the main things I think about is the dining space. All of my children are teenagers now, so meal time at my house looks a little different than it did even a few years ago. We do not get to sit down together every night, but when we do, I cherish that time! When I meet with clients, I like to ask them about their routines, ages of children, stage of life, etc. I have found that at any stage of life, one of the most important design elements is a place where everyone can eat together. Here are a few current dining trends that are very popular in bringing families together at mealtimes.
The Kitchen Island
Just about every client I work with wants a kitchen island. Islands are great for storage, kitchen sinks, microwaves and a great spot to serve food for holidays and parties. Along with functionality, islands provide a great spot for dining. Kitchen islands vary in size, but if space allows, I prefer an island to be at least 8' long. An important factor in designing a kitchen island is how many stools will be placed around it. I encourage clients to think about island seating early in the process so those dimensions can be compared to the size of the island. Nothing is worse than wanting 5 seats around your island and realizing that only 4 will fit!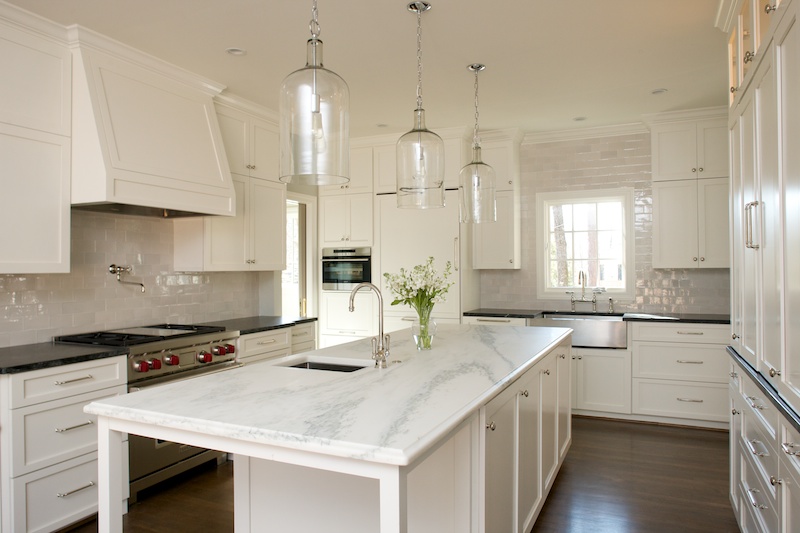 Breakfast Table
I always try to include a space for a breakfast table. They are great for casual and comfortable sit-down meals. The breakfast table also serves as our go to spot for homework and family game night. Clients often ask me about round vs. rectangular tables in the breakfast area. It really depends on the size and shape of the room, but that is a whole different blog, so I'll save that one for later!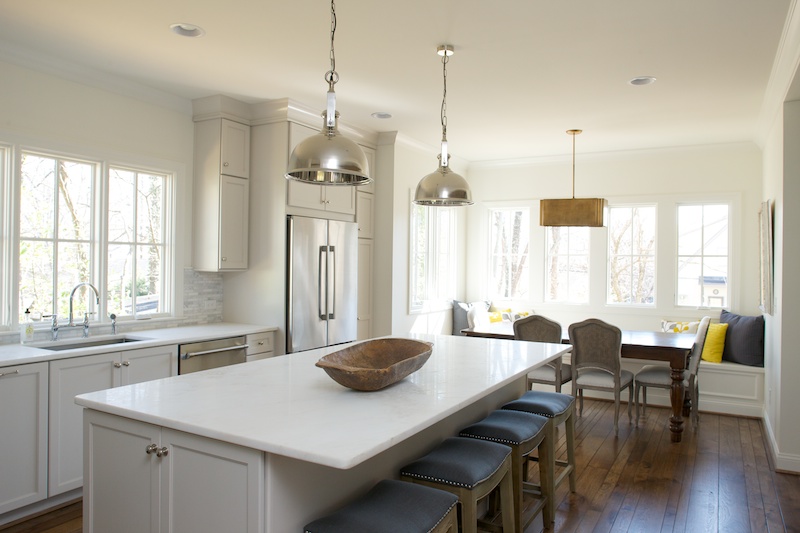 Nooks / Banquettes
I love the coziness of built-in banquettes and nooks. They just say "Sit down and enjoy your time together"! If I was building a house, I would include one in my space. I have had the picture below saved for years and I have never tired of it! One day……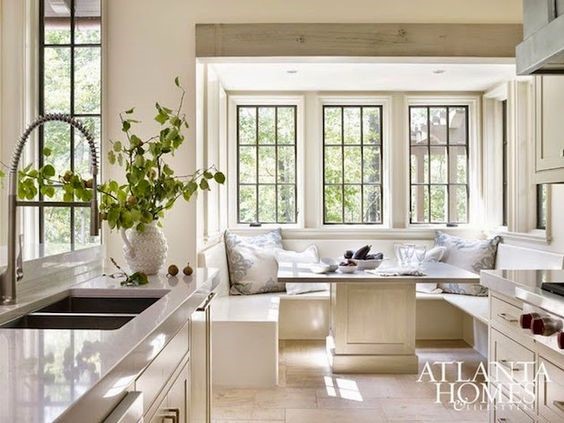 Source: Atlanta Homes & Lifestyles
THE Dining Room
Wow, has the dining room changed over the years! And I LOVE it! I am seeing fewer and fewer living rooms, but the dining room is here to stay. I always have fun designing dining rooms based on the needs of each client. I can quickly put them in either the "formal" or "in-between" category. If your dining room is formal and you love it, then keep it that way and enjoy it as is! Especially if you are fortunate enough to inherit gorgeous antiques. However, if I am meeting with a client who doesn't love their formal dining room, but still wants to use the space, they fall into the "in between" category. These "in-between" spaces become the place where casual dinner parties are hosted, family meals are enjoyed, and game nights are held. I see more and more clients going in this direction, especially if they do not have a breakfast table area. They still want that kitchen island, but may not want to eat EVERY meal there. The "in-between" dining space offers the perfect alternative!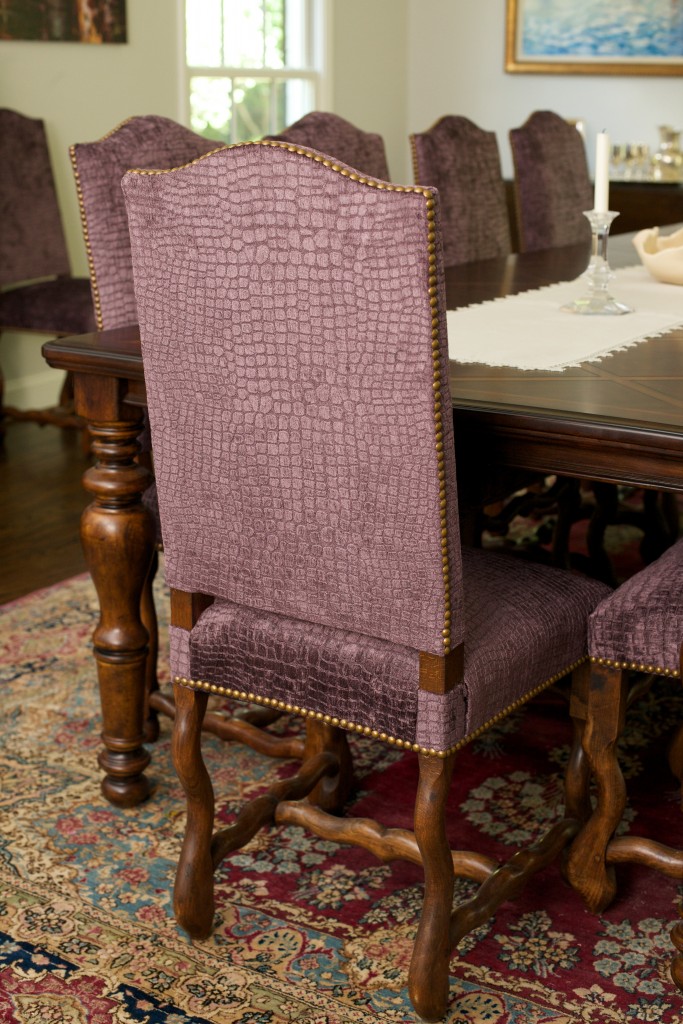 Even though dining settings vary from home to home, the desire to enjoy meals together is a common top priority for families. Make the most of the space you have and most importantly, make time for family meals. If you are either planning for a new space or want to change how you use your existing space, I hope I was able to give you some things to think about during the process! Bon Appétit!
Laurie Fulkerson, Twin Interiors