Birmingham News
By Jean McLean, Special Assignments Writer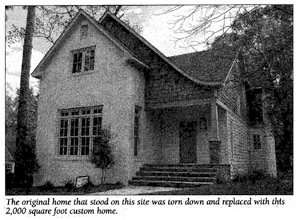 It's tempting to think that the owners of a homebuilding/renovation firm would offer clients double value, especially since they are identical twins.
But the truth is the services David and William Siegel provide through Twin Construction, LLC actually present triple or quadruple value.
The Siegels, two young civil engineers, turned their building interests toward home- Homewood. They said they are dedicated to building and renovating homes that maintain a neighborhood's character.
Most recently they completed a project for the Greater Birmingham Association of Home Builders' Spring Home Tour; their work is a showcase in this year's event.
The five-bedroom, 4 ½ bath home on Roseland Drive has about 4,000 square feet of living space, a two-car garage, a basement and 500 additional feet of dry storage space. The home is priced at $629,000.
The original property was a 1940s or 50s structure typical of Homewood's Edgewood area. The Siegel brothers tore down the home and built a new house with updated luxuries that blends well with the neighborhood.
This custom home has wide-plank hardwood floors, solid granite countertops, solid marble baths, upgraded trim, two-piece crown molding and a variety of other amenities, including specialty doorknobs and cabinetry.
The Siegels said they believe extras, such as custom shelving in closets, a surround-sound system and 200 square feet of carpeted, insulated and dry-walled storage space assures the homebuyer value.
The Siegels said they are also careful to select house plans that work for a growing family.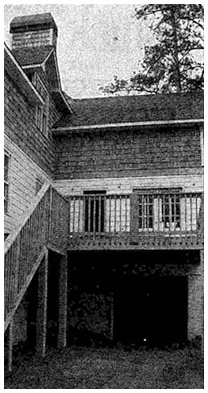 This home has three bedrooms upstairs and a bonus room ideal for a media room or playroom. All of the bedrooms have walk-in closets. In another nod to convenience, both the first and second floors have laundry rooms.
The downstairs master suite has an extra room that could be easily adapted into a nursery or office. The large, tumbled-marble master bath includes a jetted tub, double vanity, private water closet, his-and-her closets and a walk-in shower.
Other features include a neutral color scheme, a large formal dining room with volume ceiling, a spacious living room with a solid limestone fireplace and archways throughout. All of the doors are solid wood with raised panels.
Both the front and the back of the 60- by 180-foot lot have been professionally landscaped and include flagstone steps and a walkway. Landscape lighting casts a soft glow in the evenings.
"This is an end-all house," said William.
Although the home can accommodate a large family, the Siegels have taken care that it doesn't tower over the neighborhood's other homes. In fact, to maintain the community's feel, they said they generally prefer renovations to new construction, but are careful to blend their work into the existing neighborhood.
Children who live here are zoned to attend Homewood schools.
Both builders live within a mile of the home and concentrate their work in Homewood. They offer 24-hour-a-day service to renovation customers.
"It's just a neat area," William said. "We pride ourselves on trying to restore homes and make it look like we were never there."
During the past two years, Twin Construction has left its mark on the Homewood renovation market through referrals. The brothers said they hope this Roseland Drive home will convince an even larger market of the multiple benefits of hiring their firm.
For more information, call 802-3920. The home is open during the regular days and hours of the tour.
Directions: Take Oxmoor Road to Ridge Road. Turn right on Roseland Drive. The house is on the left about two blocks down. Or take Interstate 65 to the Lakeshore Drive exit, turn left. Turn left on Green Springs Highway. Turn right on Broadway and right on Roseland Drive.