Birmingham Home & Garden
July/August 2012
By Cathy Still McGowin
Thanks to the expertise of Twin Construction, designer Shea Bryars, and architect Debbie Simmons, a Homewood family of six finds plenty of room for everyone in a smartly-planned renovation.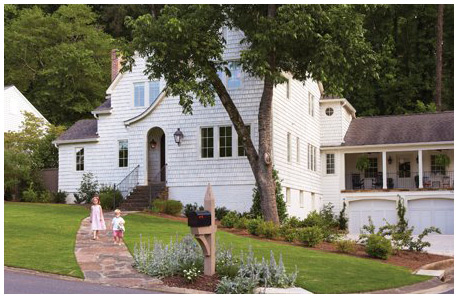 As co-owner of Twin Construction, William Seigel has garnered plenty of knowledge about what works and what doesn't in a family home. When it came time to renovate his own place for his family of six, his family's needs and wants were most apparent to William and his wife, Kim.
When William bought the house, it was pure bachelor pad. But enter a wife and the arrival of four children and the need for change was a must. Working with designer Shea Bryars and architect Debbie Simmons, the Seigels implemented a wish list that included an open floorplan centered around the kitchen. "William and I both love to cook," Kim says. "We wanted a house focused around the kitchen. It was formerly just a box—two people couldn't even move in it. Now, it's open to the living area so we can be with the kids."