New Year, new exciting cabinet trends! What started to surface in late 2015, is proving to make a powerful presence in 2016. You're sure to see these list toppers in the media:
Rich Colors
With the rise of open shelving, we're seeing deeper colors being chosen for cabinets. Less wall cabinets means the room doesn't feel as heavy, so you can afford to go with a deeper hue. Navy, deep grays & greens are leading the movement.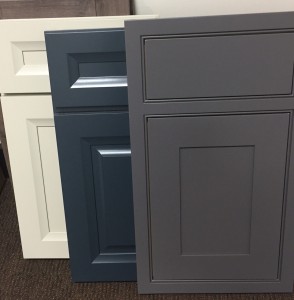 Sleek, Glossy Finishes & Exotic Wood Veneers
Pairing these two elements together can result in a well-balanced cabinet marriage. The glossy brings the edge and wood veneer warms it up with a natural feel.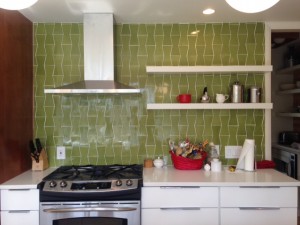 Open Shelving
Shelving is a great way to open up your space & offers an opportunity to pack in some personality and detail, too! If you like this idea, but not the idea of displaying your gameday cups, be sure to incorporate a designated space for the ones you want behind closed doors.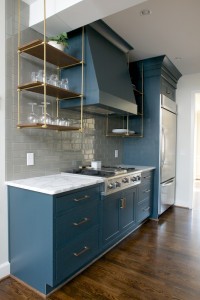 Clean lines/Simplicity/Horizontal Orientation
Drawers vs. Doors. Not only an aesthetic preference, but a functional one too. Drawers make it much easier to access every single thing in your cabinet. Also, Linear Hardware. Since hardware is the jewelry of the cabinet, the elongated lines of linear hardware will add drama to your overall look.