Meet Stefanie…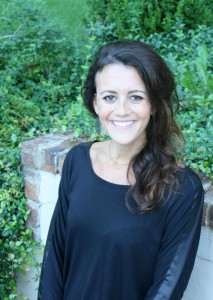 Meet Stefanie! As Twin's fearless Office Manager, Stefanie can order a speedy benefit change, fire up a property agreement and re-route the network….all without smudging her mascara.  Stef is on task, on target and efficient in her work-life.  Simply the best.  Stef wears many hats, orders many hats and finds the hats once lost.  She saves the day, truly, with a smile for days, perfect style and a year-round Orlando tan.
What is your favorite movie? So hard to pick a favorite, mostly because I am known to fall asleep through the movies. Dirty Dancing has to rank at the top. I could watch The Family Stone year round.  Just Go With It for a good laugh.
What one word is fun to say? Chocolate.
What's your favorite trip you have ever taken? I took a two week trip with my husband cruising the PCH from San Francisco to San Diego stopping at the all the best views and fun cities all along the way. Loved it!
What is your favorite Olympic sport? Kayaking. Watch it. It's cooler than it sounds.
What kind of music makes you want to get up and sing? Turn The Beat Around by Gloria Estafan. Any good 90's and 80's. Hall and Oates.
What is your favorite hobby? Cooking
Who are your two biggest heros? My Mom and Dad
What is your favorite childhood game? We lived on a cul de sac growing up and my sibling and I would have roller hockey games in the street with my dad when he got home from work.
What is something you do every day? Laugh.
If you could be an expert on any subject, what would it be? Just recently, fly fishing. I'm dying to leave with a full net one of these days!