Are you wanting to combine style with function? Custom built-ins can be your companion. Options to contain your belongings include open shelves, cabinetry, and drawers. Our Twin Designers have worked through countless rooms and have top-notch expertise to find your specific storage solutions.
Den on Display

These custom designed built-ins work well for television viewing and provide ample closed storage. This exhibit tells a story of the homeowner by its carefully chosen photos, books, paintings, and sculptures.
Illuminated Interest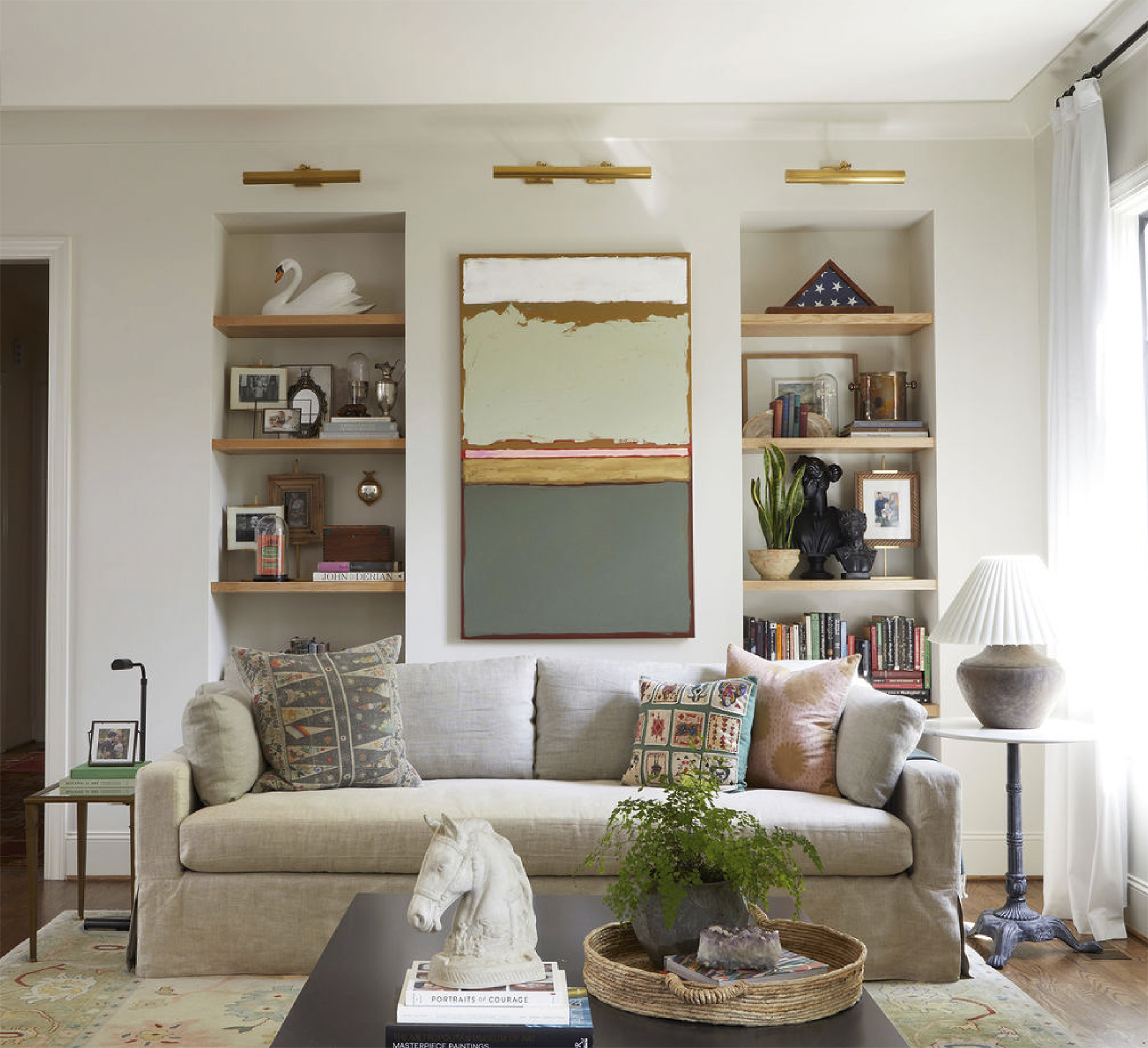 Instead of common hanging artwork, this Twin Designer added wood shelves in a sheet-rock alcove with lighting above to showcase the centerpiece. It adds a simple but sophisticated stash for the clients keepsakes.
Flattering Function
Our Twin Designer created a genius multi-purpose area in this room with a window seat placed inside and above built in cabinetry. The surrounding shelving is used for hiding belongings while the drawers below the seat are used to house the home-office printer.
Organized Living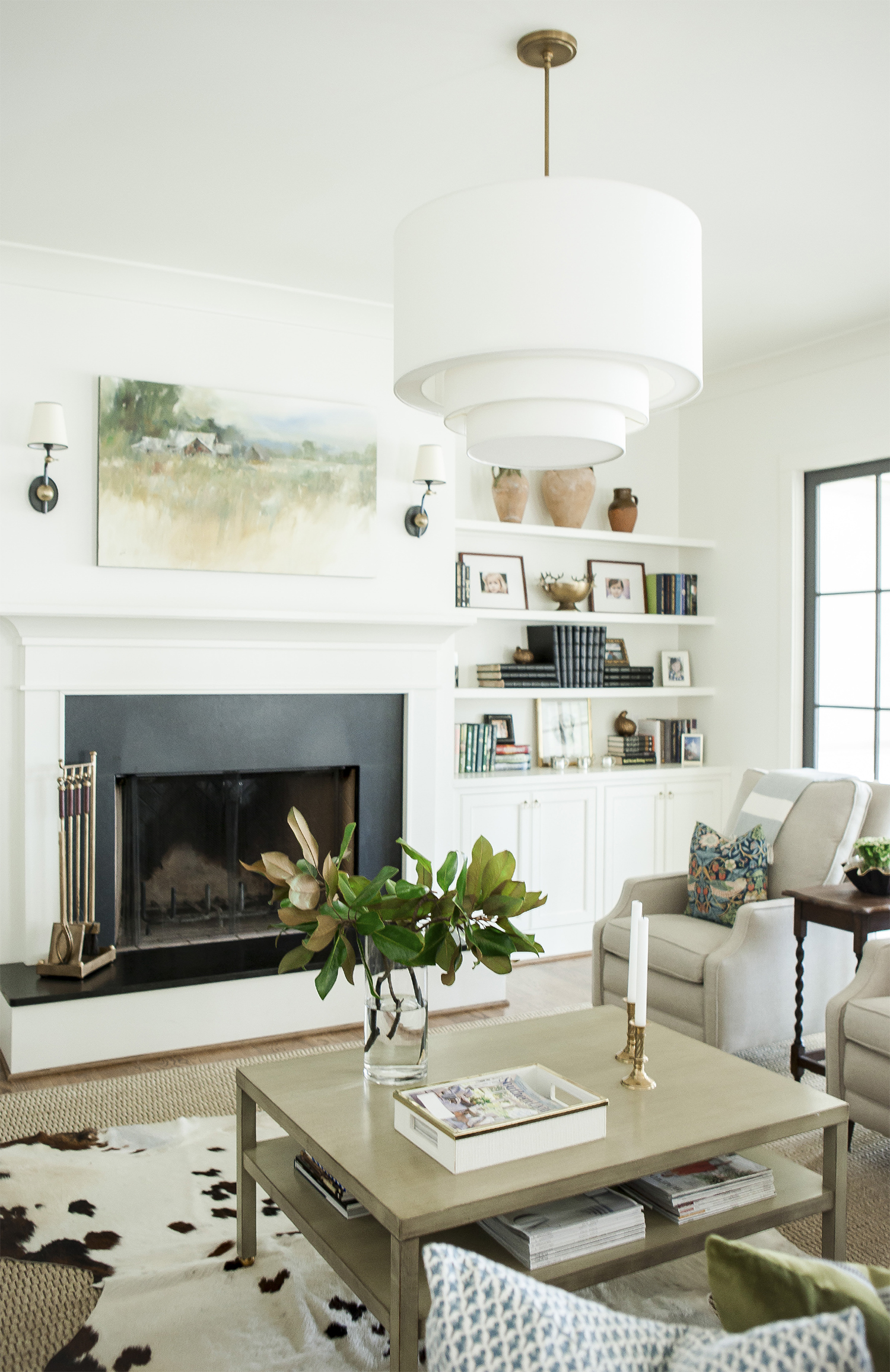 The fireplace still holds center stage but is accented by a beautifully curated built-in cabinet and shelves. The terra cotta vases, along with the navy and green book covers, intentionally pull this classic living room together perfectly.
Arched Accents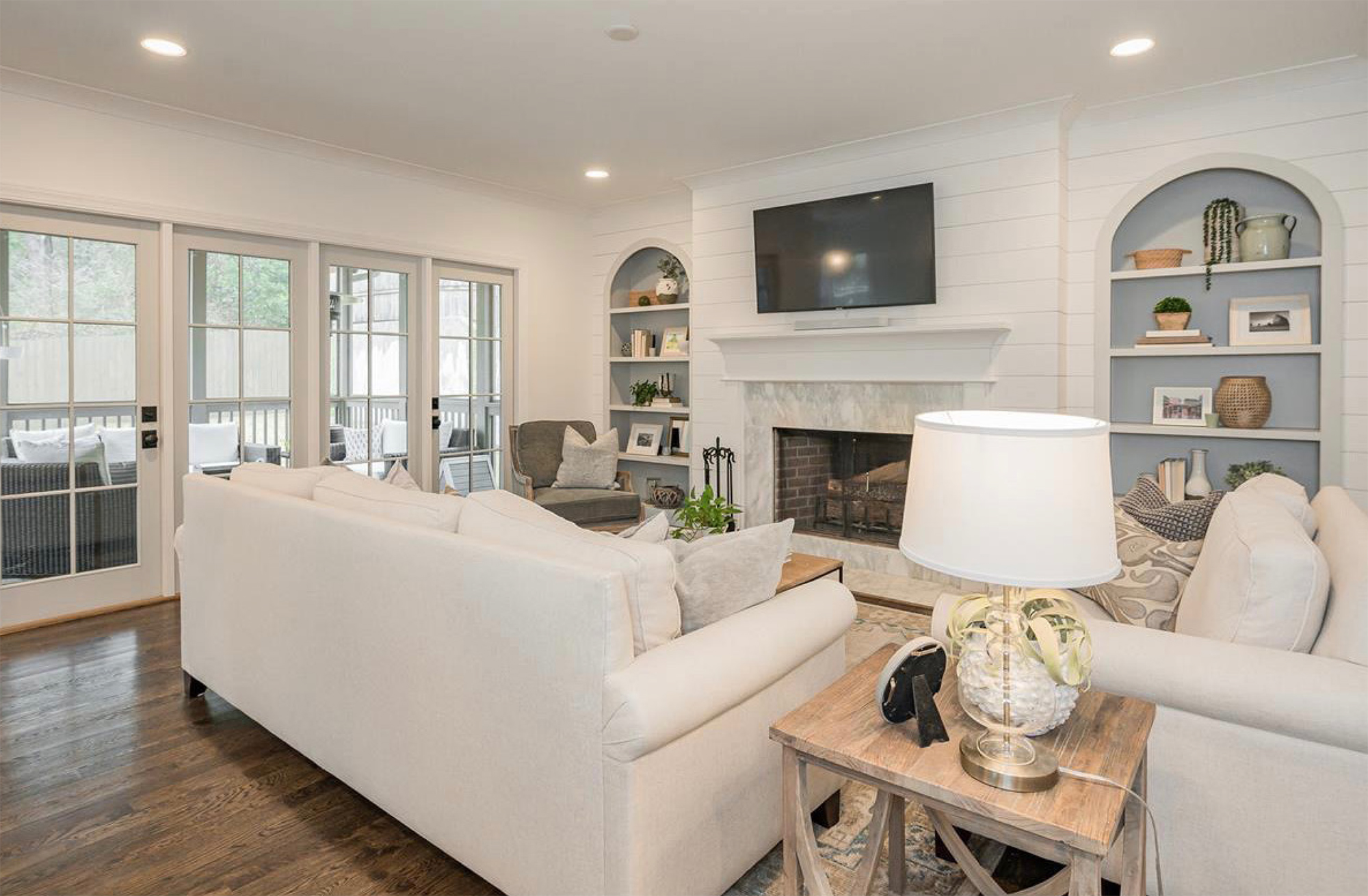 This room immediately draws our eyes to the curved tone-on-tone niche flanking the fireplace and television. The detailed architecture adds a custom touch, especially when paired with the planked wall.
A Nook for Books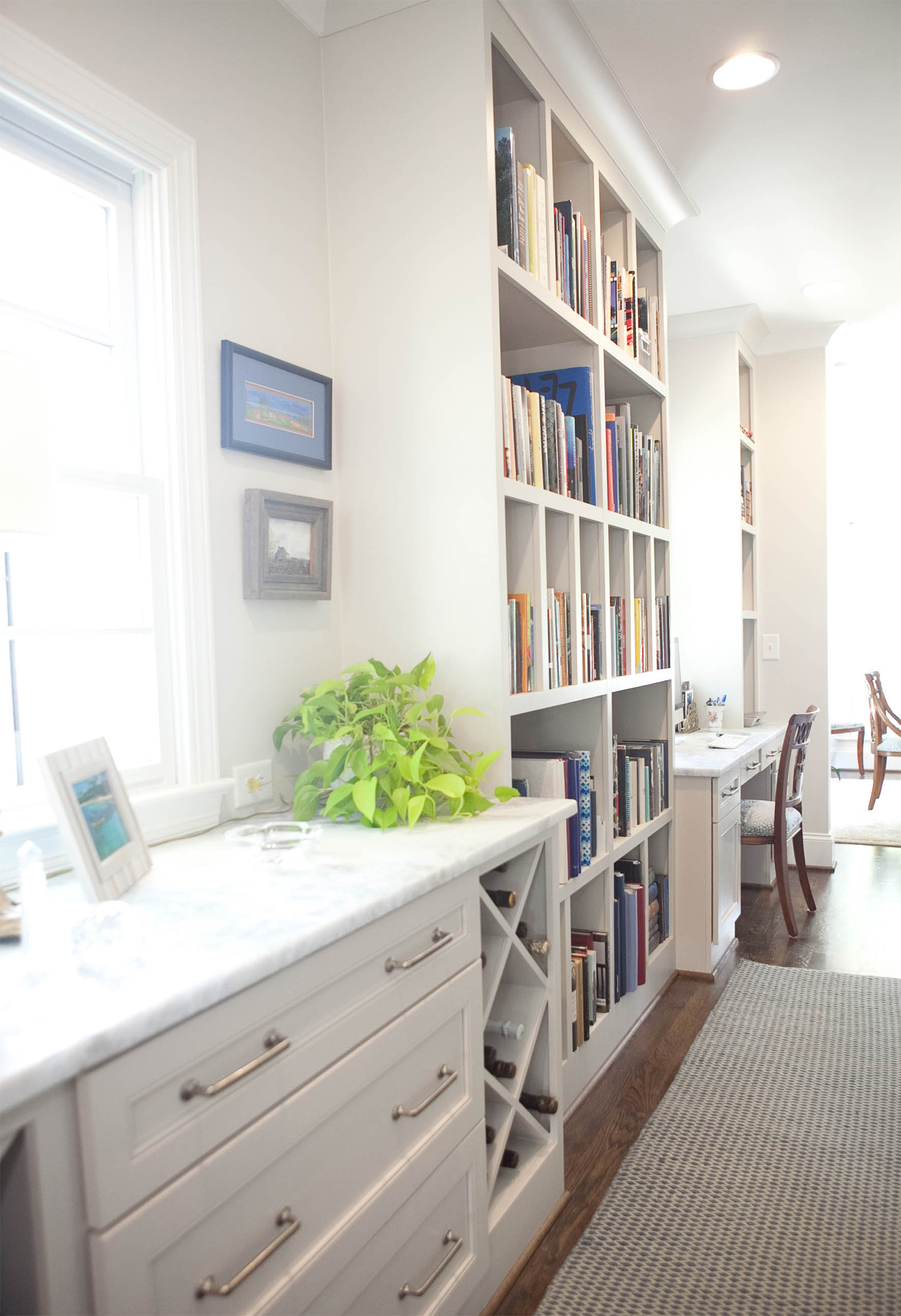 These custom shelves were planned and executed specifically for an avid reader. The homeowners can categorize all their favorite reads to the family's likings. The books are strategically placed close to their workspace and down the hall from the kitchen. So whether they need a novel, textbook, or recipe…they can be accessed with ease in this central location.
Elegant Encasement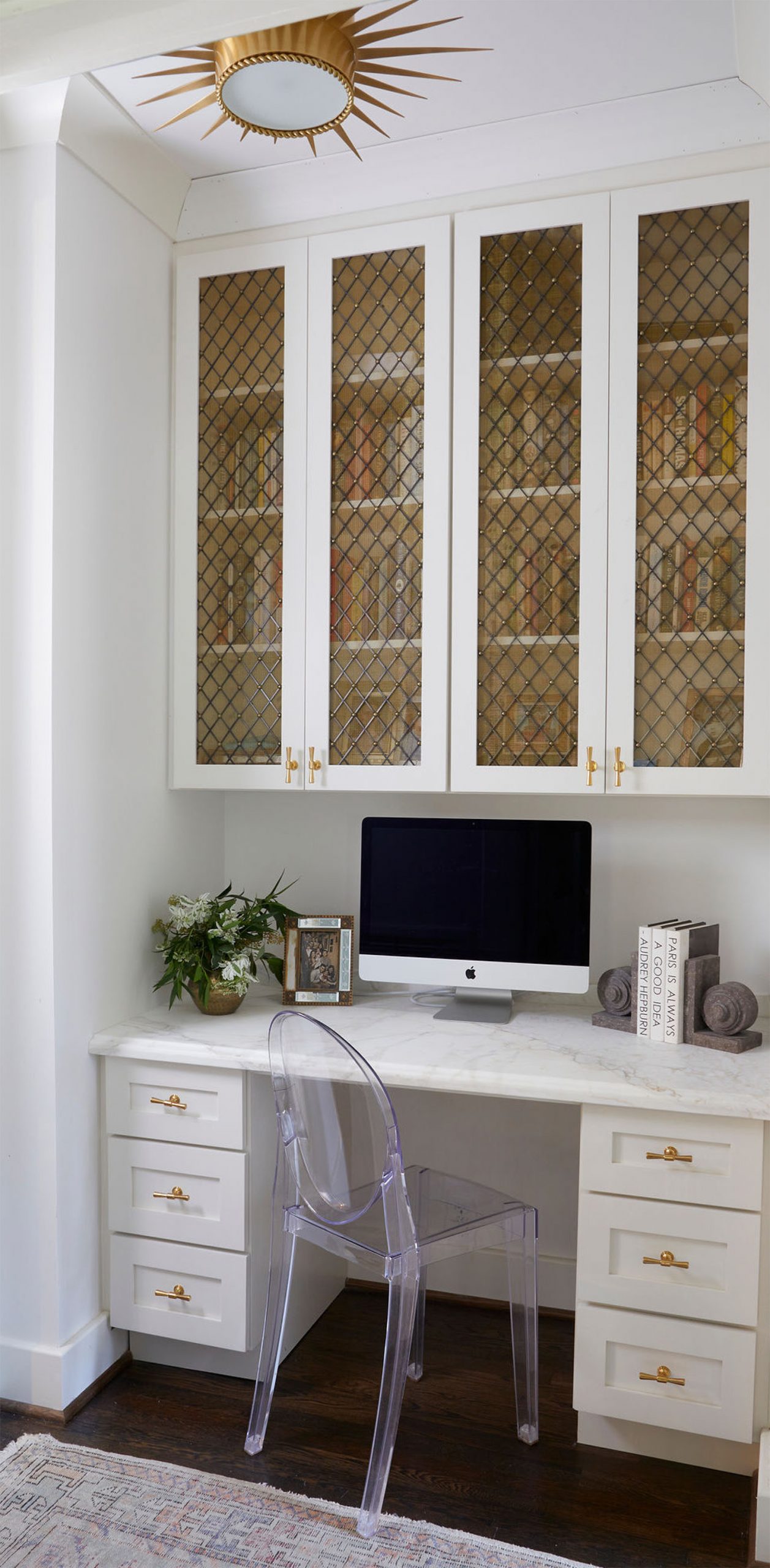 These gold tinted glass cabinet doors paired with decorative metal panels partially hide the stored items but add a fashionable flair. Our Twin Designer worked with Brandino Brass to find ethereal cabinet hardware to compliment the striking star lighting. These details combined make this a highly desirable home office space.
These are just a few of our many examples of cabinet customization that Twin has available to suit your specific organization needs.