Empty wall space can be put to good use by implementing a specific drop area for school supplies. Our Twin designers customized these nooks into eye-pleasing catch-all areas for personal belongings and papers.
Home Base for Backpacks

This mud room includes all the necessities. A bench is provided for removing shoes, hooks for the kid's backpacks, baskets underneath for odds and ends, and is conveniently combined with laundry so those dirty gym clothes can go straight in the wash.
A Dedicated Drop Zone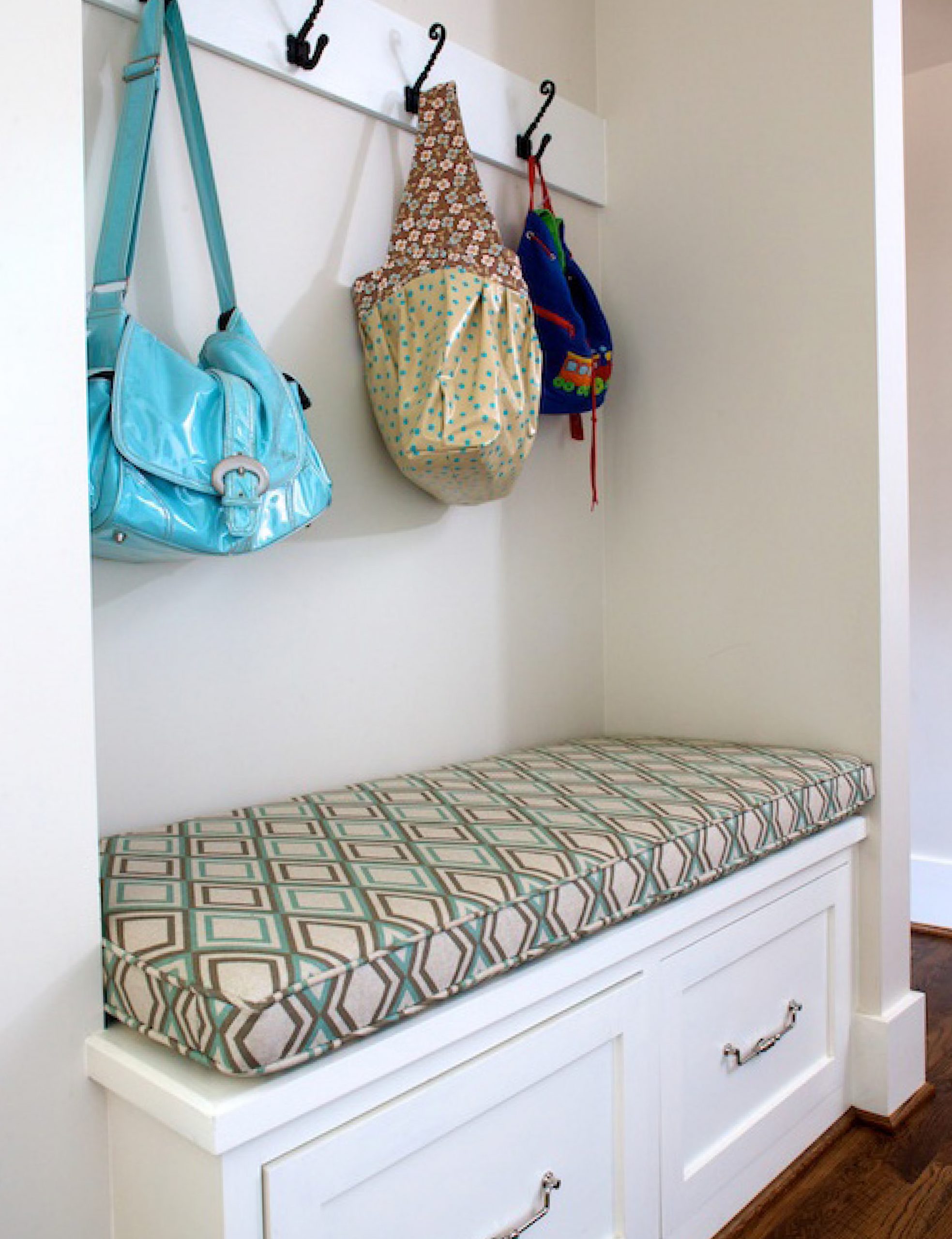 The built-in shown is located just inside main entry for easy access. A custom bench with drawers for storage is adorned with classic handles and located underneath the upholstered bench seating. Hooks are hung to hold purses, bags, jackets, and backpacks.
A Space for Schoolwork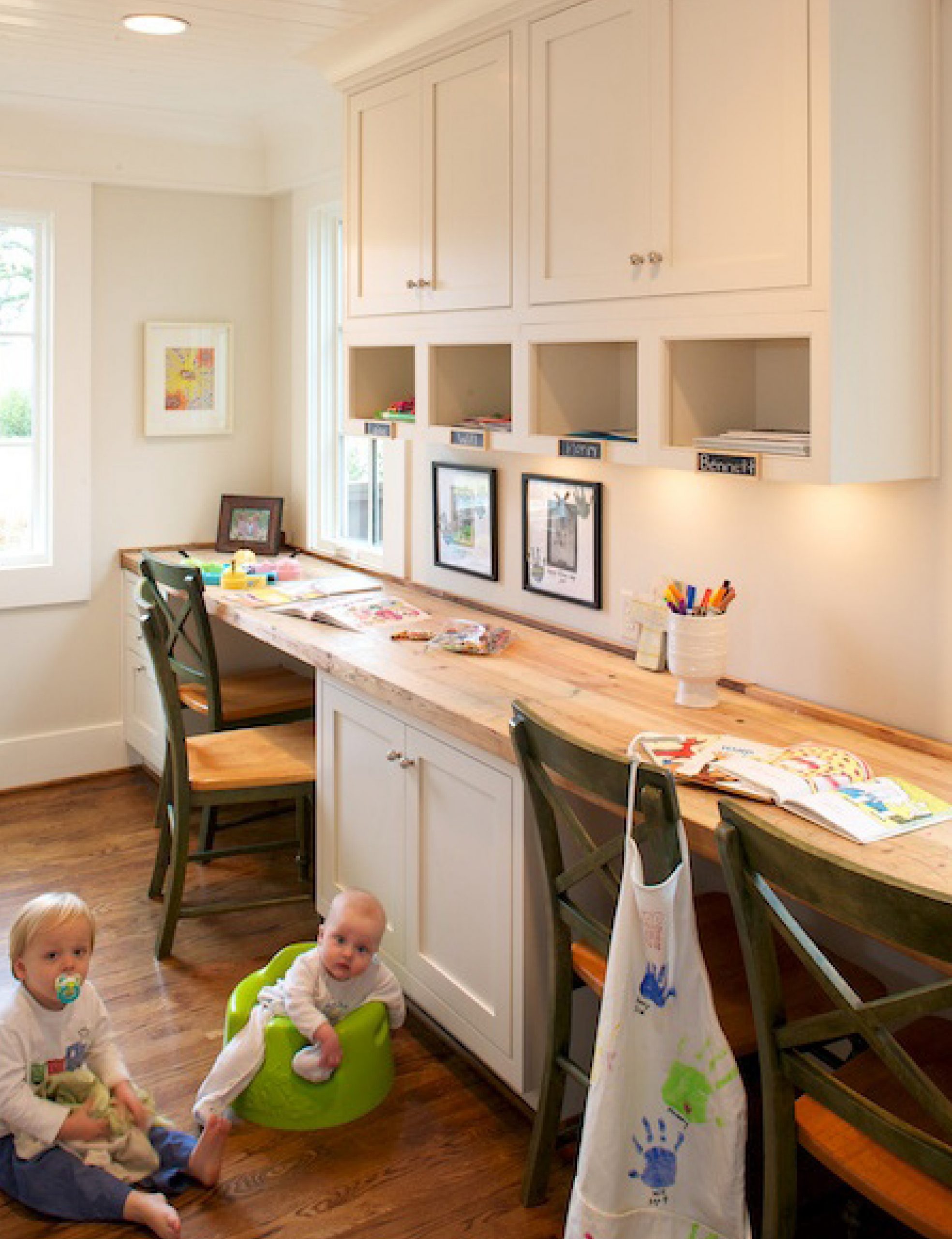 This wall-to-wall desktop is perfect for homework and craft projects housing built-in cabinets and cubbies to stash each individual child's paperwork.
Landing Gear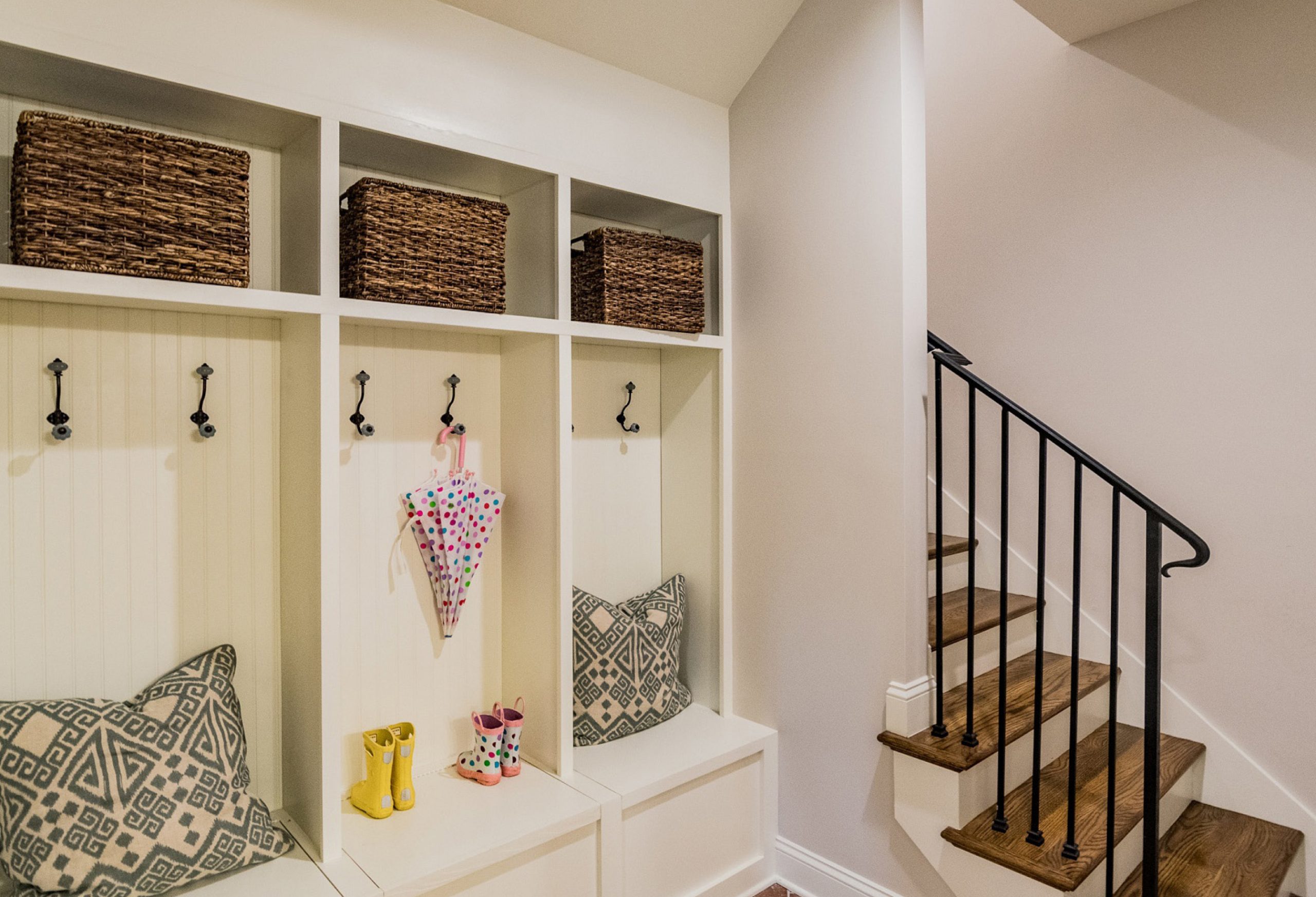 A variety of textures fill this niche to create a nice balance of form and function. Pop open the top of the individual benches to access ample storage, utilize the metal brackets for backpacks and jackets, or slide out the baskets above the locker to stash extra belongings.
Ethereal Entryway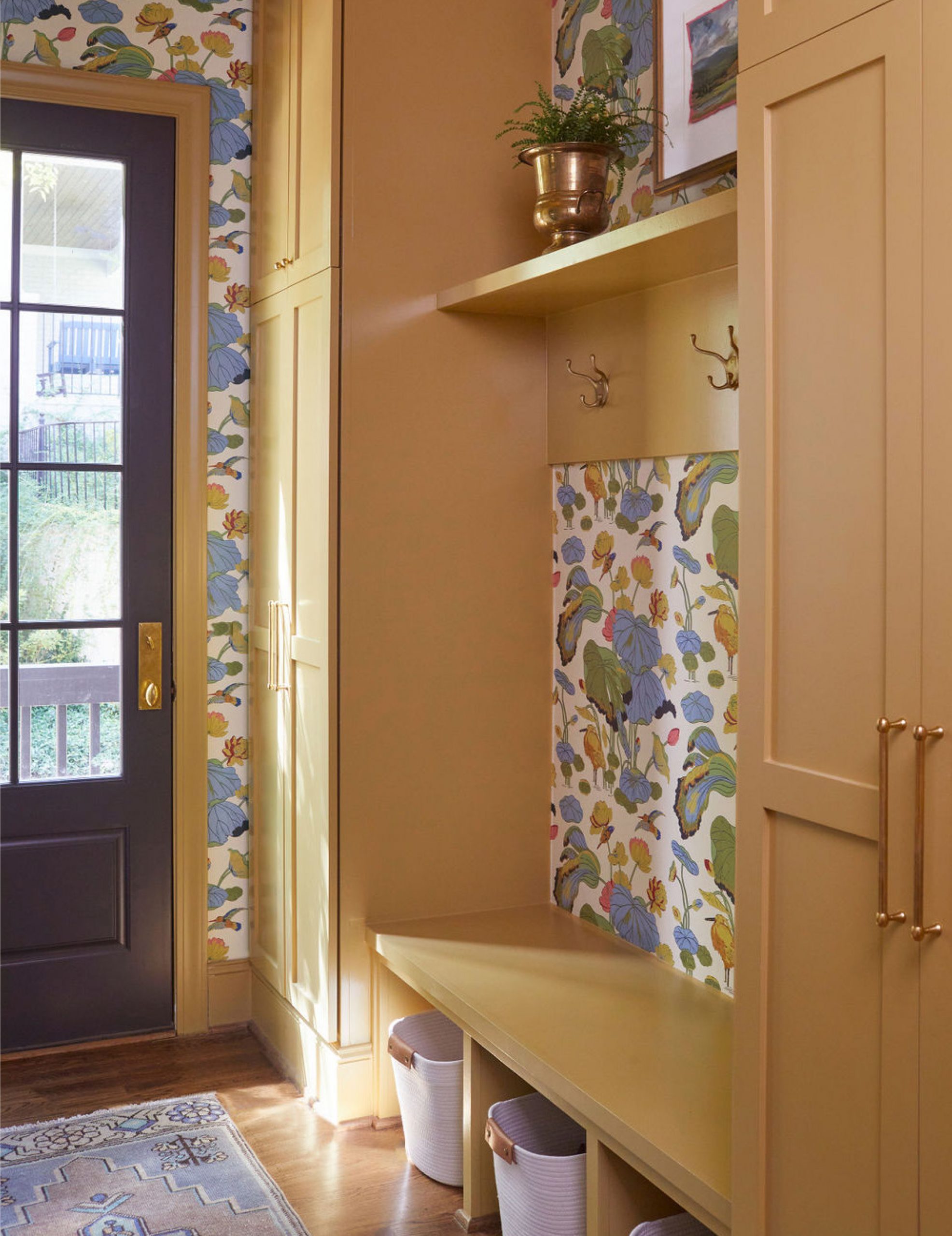 This opening introduces a fun-filled foyer. Walls are covered in a colorful wallpaper and surrounded by warm and inviting cabinetry to hide any and all accessories. The bench seating houses individual storage baskets underneath.
Homework Haven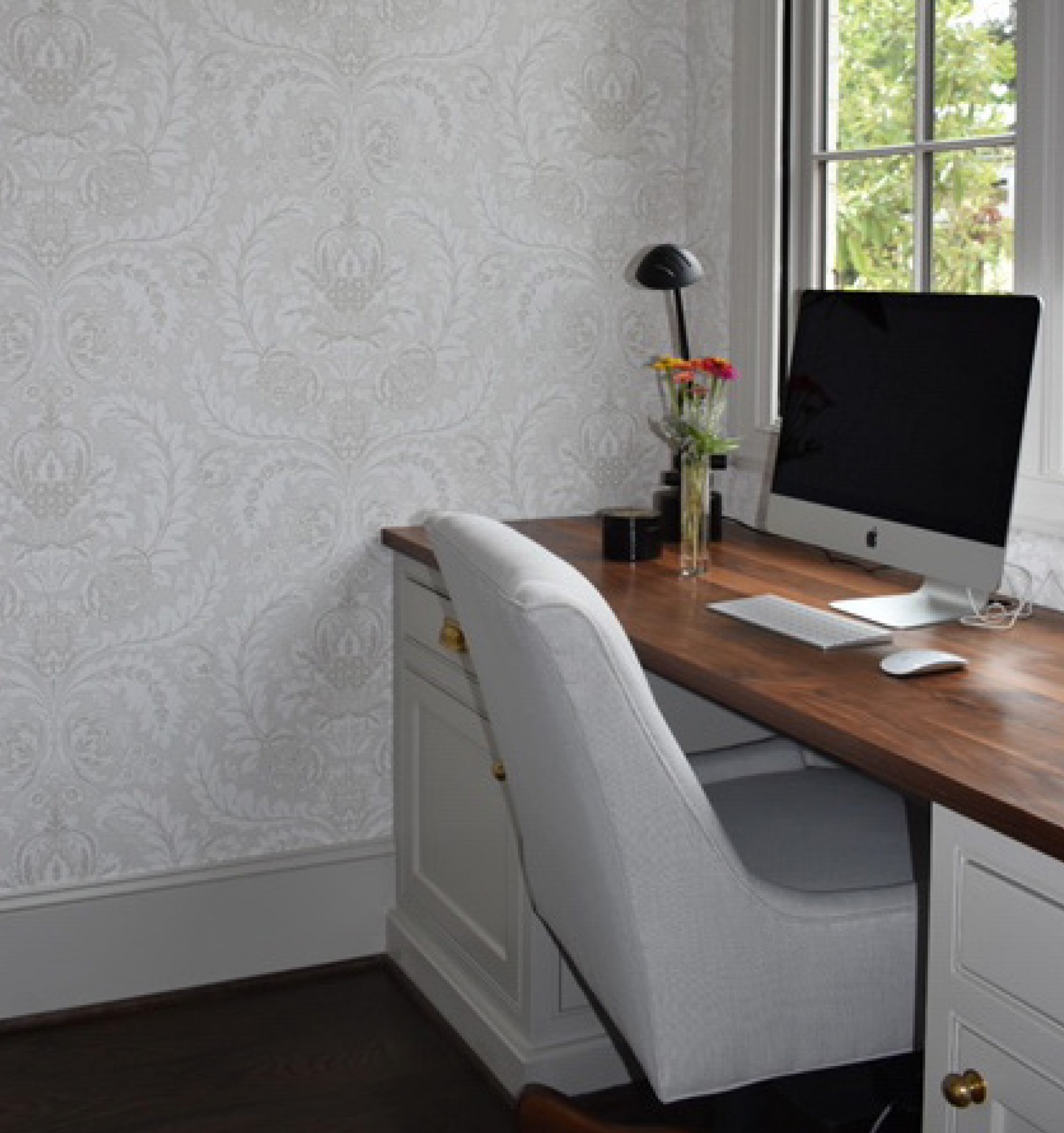 This home office, located off of the kitchen, has a custom desk to store the school supplies and mail. This area is conveniently located and helps keep the papers organized and out of plain site. Above all, this is an ideal spot to knock out homework or get some bills paid.
Contact our Twin designers to plan a space that best fits your family's organizations needs and lifestyle.